Travel Portal by iTWS japan is full of travel information and insights as well as guided tours by the members for coming seasons. You can scroll down to the bottom of the front page but you may want to use Search Bar to efficiently find an article which meets your TOP interest.
As the photos below show, Search Bar consists of the following:
4 white rectangles

: Search by

Keyword,

Area, Theme, and Blog Author
1 black oval: Click & Search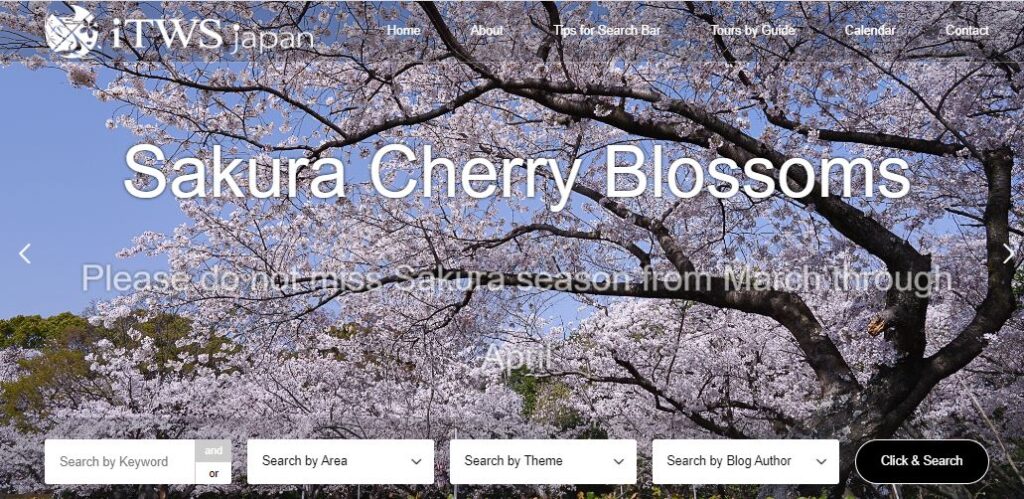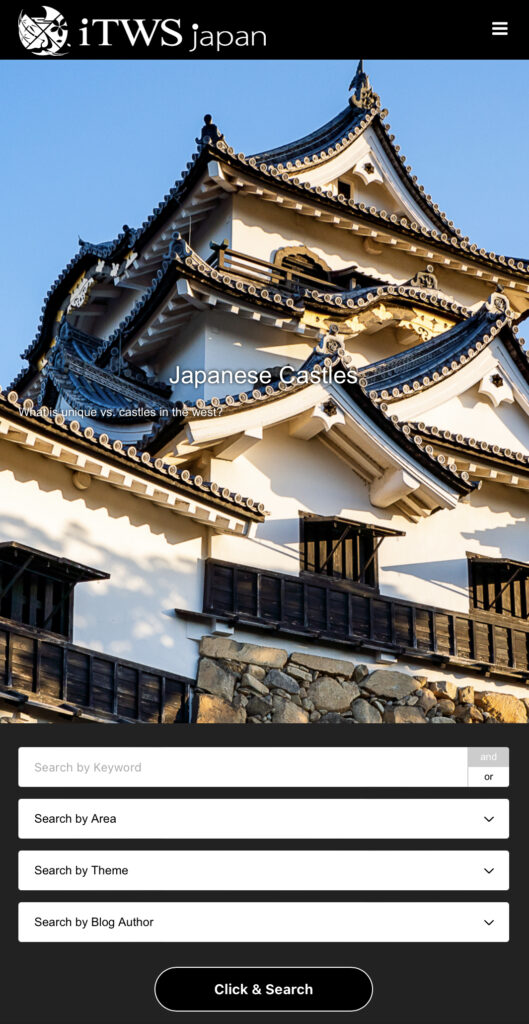 Tips for effective use of Search Bar
Out of FOUR white rectangles ("Keyword",

"Ar

ea", "Theme", "Blog Author"), it is highly recommended you choose ONE white rectangle which carries the item of your TOP interest.
If you pick up "Keyword",

(1) please type in a specific item which you want to search in our website
(2) please tap "Click & Search" (the black oval).

If you pick up "Area" (or "Theme", or "Blog Author"),

(

1) please click an item shown on its pull-down menu
(2) Please tap "Click & Search" (the black oval).

It is NOT recommended that you do your search by choosing more than one white rectangle. This is because your search using more than one white rectangle would lower your chance of reaching an article: a "single" article posted in the web is not necessarily embedded with your "multiple" searching items. For instance, If you try to search by choosing both "Chiba" (Area) and "Tempura"(Theme), it will result in "No Article Found" (as of today, no articles about "Tempura in Chiba" exists. There are several articles about Tempura in other cities, though ). So, if Tempura is your TOP interest, please choose one white rectangle of "Search by Theme" and then pick up "Tempura" from its pulldown menu: you can reach Tempura articles in many places which would meet your 2nd interest of where to eat Tempura.
If you find yourself unfamiliar with regions and destinations listed on the pulldown menu of Area, you may want to look into "Regions of Japan" which is loaded on another website run by iTWS japan (the below screenshot)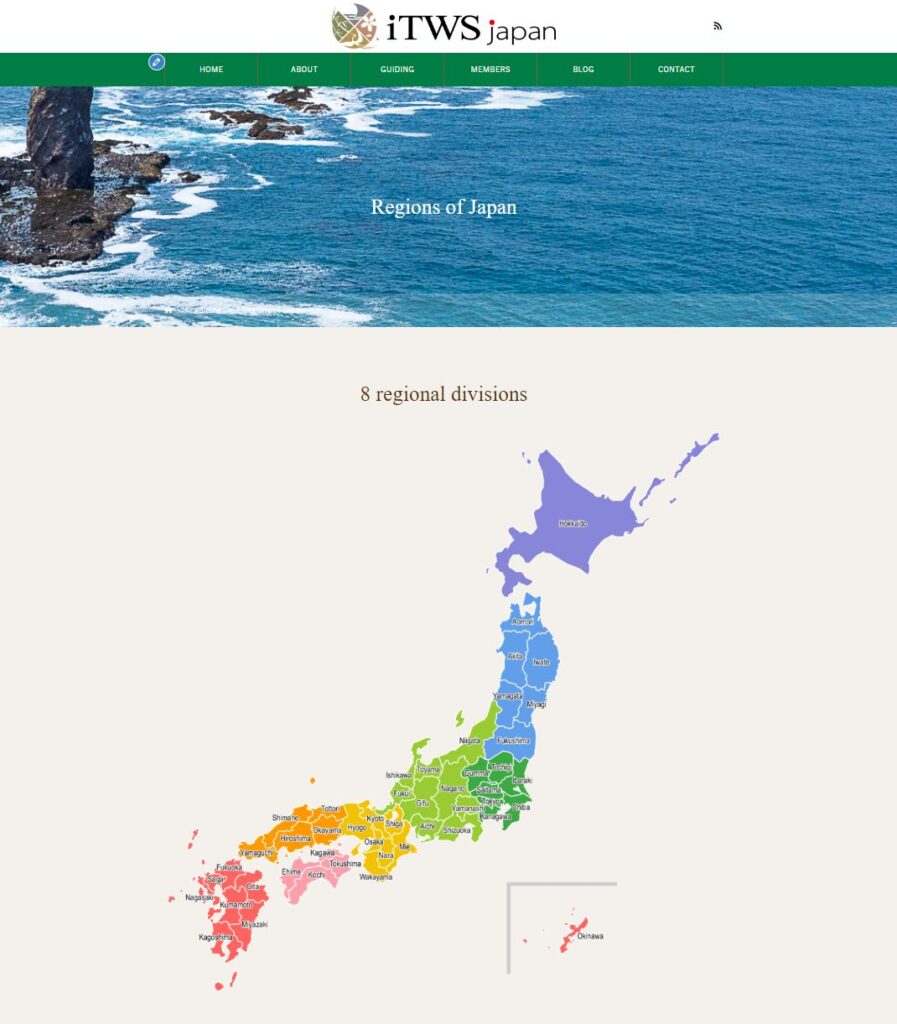 Thank you so much for your visit to our website. We wish you be able to use Search Bar effectively and find an article which meets your interest!