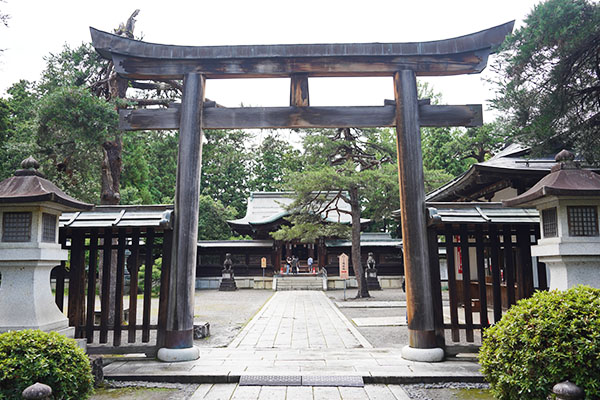 Overview
Yonezawa City, located at the southernmost tip of Yamagata Prefecture, is the largest city in the Okitama region and has the fourth largest population in the prefecture.
As a result of the defeat in the Battle of Sekigahara in 1600, Uesugi Kagekatsu, who had ruled the Aizu region, surrendered to Tokugawa Ieyasu and was transferred to Yonezawa, the neighboring area to the north, after reducing the territory.
After that, Yonezawa became the castle town of the Uesugi clan from the Edo period until the abolition of feudal domains and establishment of prefectures in the late 19th century.
However, for those who are not familiar with the history and geography of the Tohoku region and Yamagata Prefecture, the first thing that comes to mind when they hear the word "Yonezawa" is Yonezawa beef, one of Japan's top three wagyu beef brands.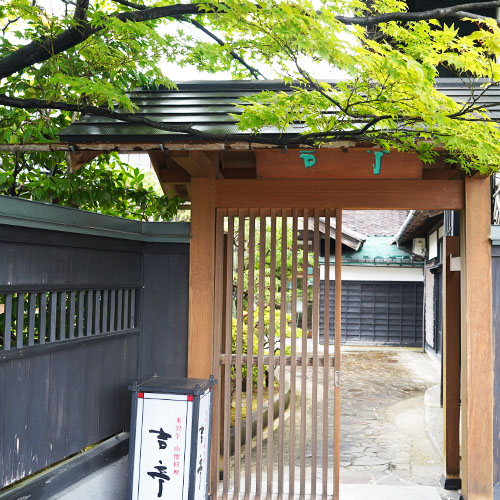 Yoshitei
You can enjoy luxurious beef dishes and mountain bosom dishes in a merchant house that was built over 100 years ago and is registered as a tangible cultural property.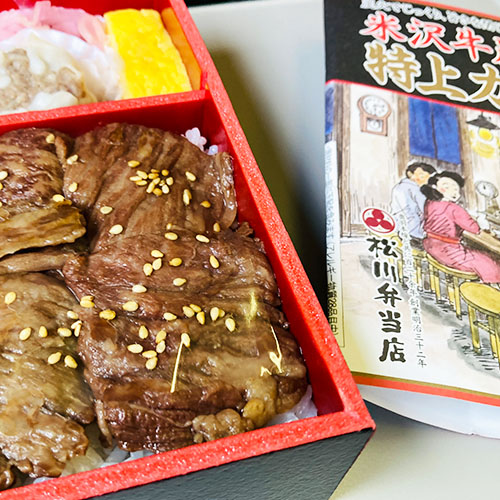 Not satisfied with the lunch at Yoshitei, I bought a Yonezawa beef ekiben at Matsukawa Bento Store and enjoyed it on the Shinkansen from my way home.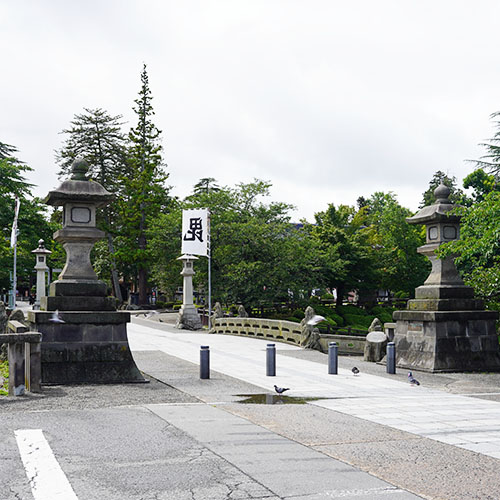 Uesugi Shrine
The shrine is located on the ruins of Yonezawa Castle and dedicated to Uesugi Kenshin, the founder of the clan and one of the most popular samurais in Japanese history.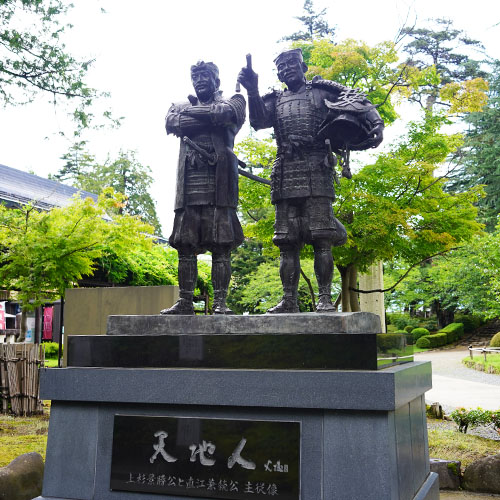 Naoe Kanetsugu (right), who grew up like a brother to Uesugi Kagekatsu (left) under Kenshin from an early age, is often called the strongest "No. 2".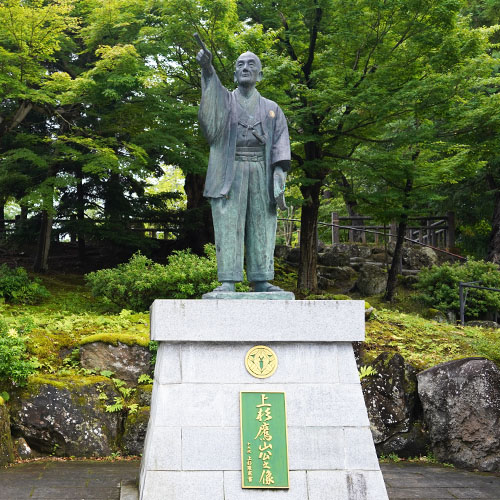 Uesugi Yozan
Yozan is known as one of the greatest rulers of the Edo period, creating the opportunity to revitalize the Yonezawa clan, which was on the verge of giving up its territory.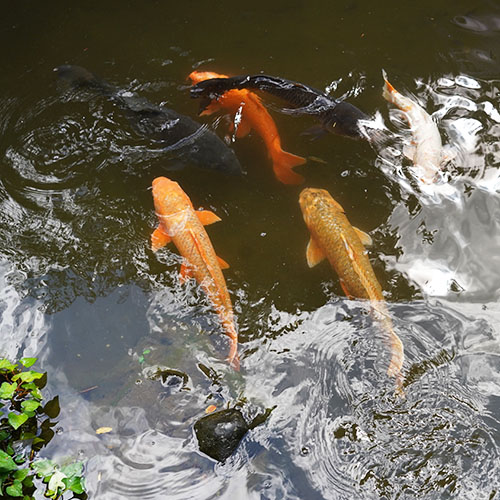 Caroline Kennedy, the eldest daughter of JFK and former U.S. ambassador to Japan, made a speech during a visit to Yonezawa City, mentioning her father's admiration for Yozan.
As a goshuin collector, I visited Uesugi Shrine on Jul 27, 2021.
Basic information about Uesugi Shrine
Access
Yonezawa Citizen Bus or Yamako Bus, 5 minute walk from Uesugi Shrine Bus Stop
Shrine Office
Gate Opening 6:00 am (April to October) 7:00 am (November to March)
Gate Closing 5:00 pm
Entrance Fee
Free
Related Tours
If you have any feedback, please fill in the following form. Your message will be sent to the author of this article. Thank you for reading!!