Naritasan Shinshoji is one of the biggest Buddhist temples in Japan. It is located near Narita International Airport in Chiba prefecture. This article introduces sightseeing spots of the temple.
1. Access
It is a great place to visit if you have a layover at Narita Airport, as it's only ten minutes away by local train.
・15 minutes walk from JR Narita station and Keise Narita station
・JR and Keisei Narita stations are located about one hour from central Tokyo.
・JR and Keisei Narita stations are 10 minutes from Narita airport by train.
2.Sightseeing spots
(1) Temple complex
The temple has a history of over 1080 years and it is a popular spot where over 10 million people visit every year. On the temple ground, there are many elegant old structures including the huge main hall, the three-storied pagoda, and the Niomon gate some of which are designated as Japan's important cultural properties. (see my related blog.)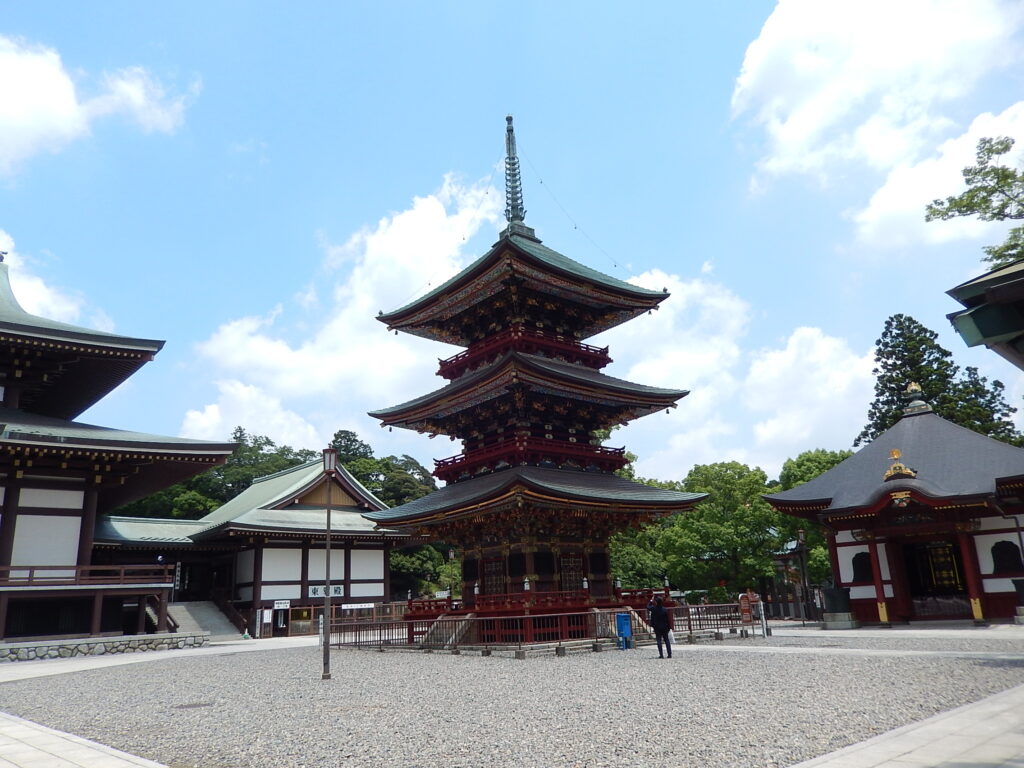 At the main hall, the Buddhist fire ritual called Goma ceremony is conducted by monks several times daily, and everyone is welcomed to witness and participate. The ceremony takes about half an hour. In front of a large old fashioned alter monks light fire, chant a sutra and beat drums. So, it is an ideal place to see something about the Japanese Buddhism.
(2) Japanese garden
Behind the main hall of the temple, there is a beautiful Japanese garden. It is the strolling landscape garden that features paths around ponds. Mounds of earth, rocks, and trees are placed around the ponds in order to create miniature reproductions of natural scenery.
Maple and cherry trees are chosen for their seasonal appeal. Pine, bamboo and plum trees are planted because they are regarded as auspicious trees. Colorful carp fish swim in the ponds, which introduce additional color and life to the garden. It is very refreshing to amble along the paths in the picturesque gardens.
(3) Omotesando street
To go to the temple from Narita Airport, you should take a train to JR Narita or Keisei Narita station and then walk for about 15 minutes. The approach to the temple is called the Omotesando street, an avenue of shops, restaurants and cafés having traditional atmosphere. Most of shops and restaurants are made of wood and some of them are more than 100 years old.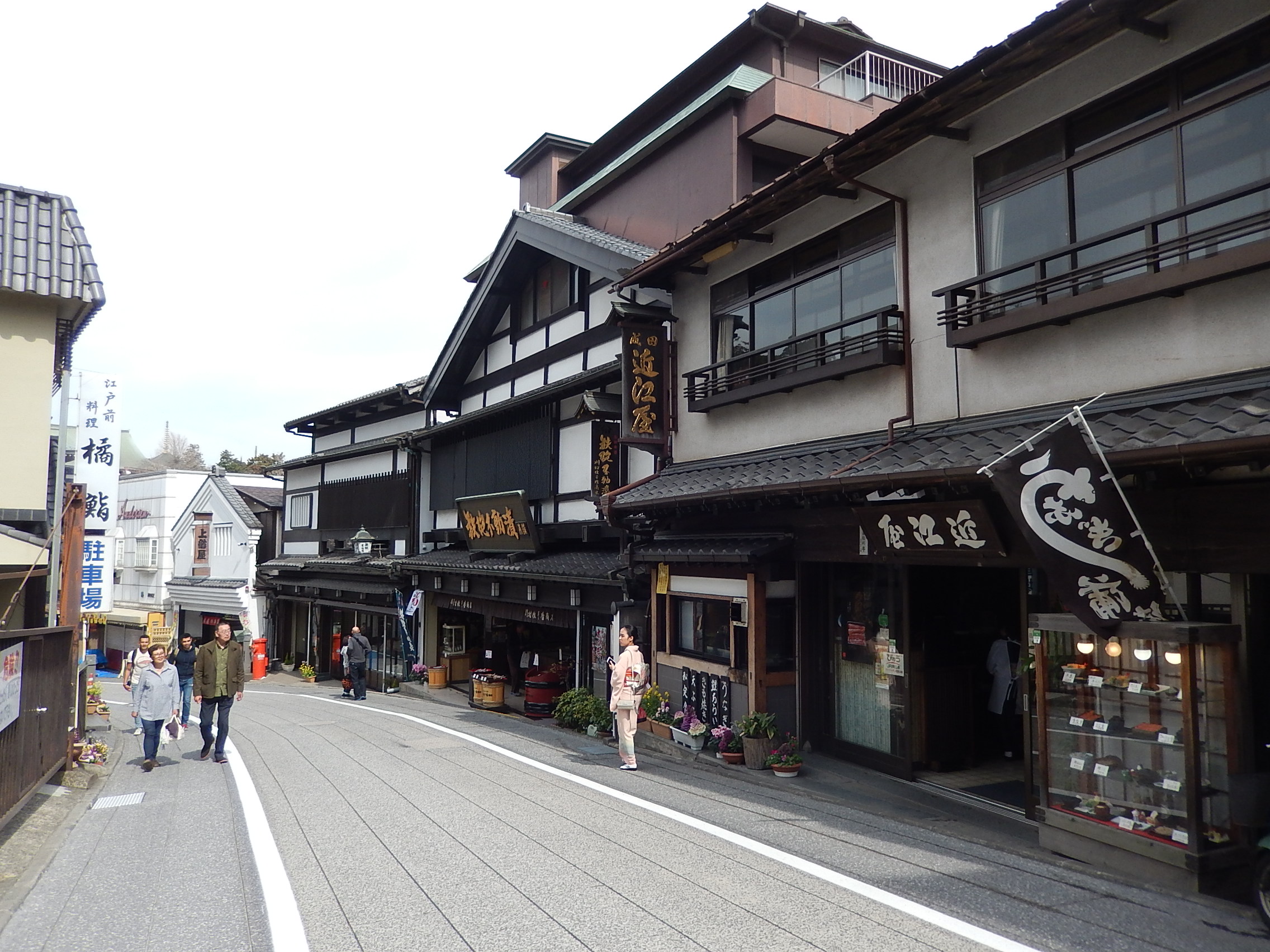 The avenue is a great place to browse local handicrafts, works of art, snacks and other foodstuffs, as well as good-luck charms and other souvenirs, such as Daruma dolls. There are also many restaurants offering Japanese food including grilled eel, sushi, and udon, soba, ramen noodles. Among them, grilled eel is the most popular dish for visitors.
3. Related blog
"Cultural properties of Naritasan Shinshoji Temple" by Eddy Murayama
■ Contact
If you have any feedback, please fill in the following. Your message will be sent to the author "Eddy Murayama". Thank you so much for your visit to the site.