One of the best Tempura restaurants in Kamakura is HITOMI in Komachi Shopping Street (2nd floor of Kotobuki Building) which I know for more than 30 years.
The photos shows what I enjoyed the other day. It was a lunch menu "Otegaru Teishoku" (easy-to-take set-menu) for JPY2000. It includes assorted Tempra (deep-fried shrimp, KISU white fish fillet, SHIITAKE mushroom, vegetables …), Miso soup, a bowl of cooked rice, and pickles. Together served are TENTSUYU (dipping sauce for Tempra) and DAIKON OROSHI which is grated white radish.
My way to enjoy Tempra is …
Put some DAIKON OROSHI into TENTSUYU, dip Tempra into the mix, then enjoy! Recommended for SHIITAKE and vegetables.
Put small amount of salt on a plate, add the salt on Tempra, then enjoy! Recommended for shrimp and KISU.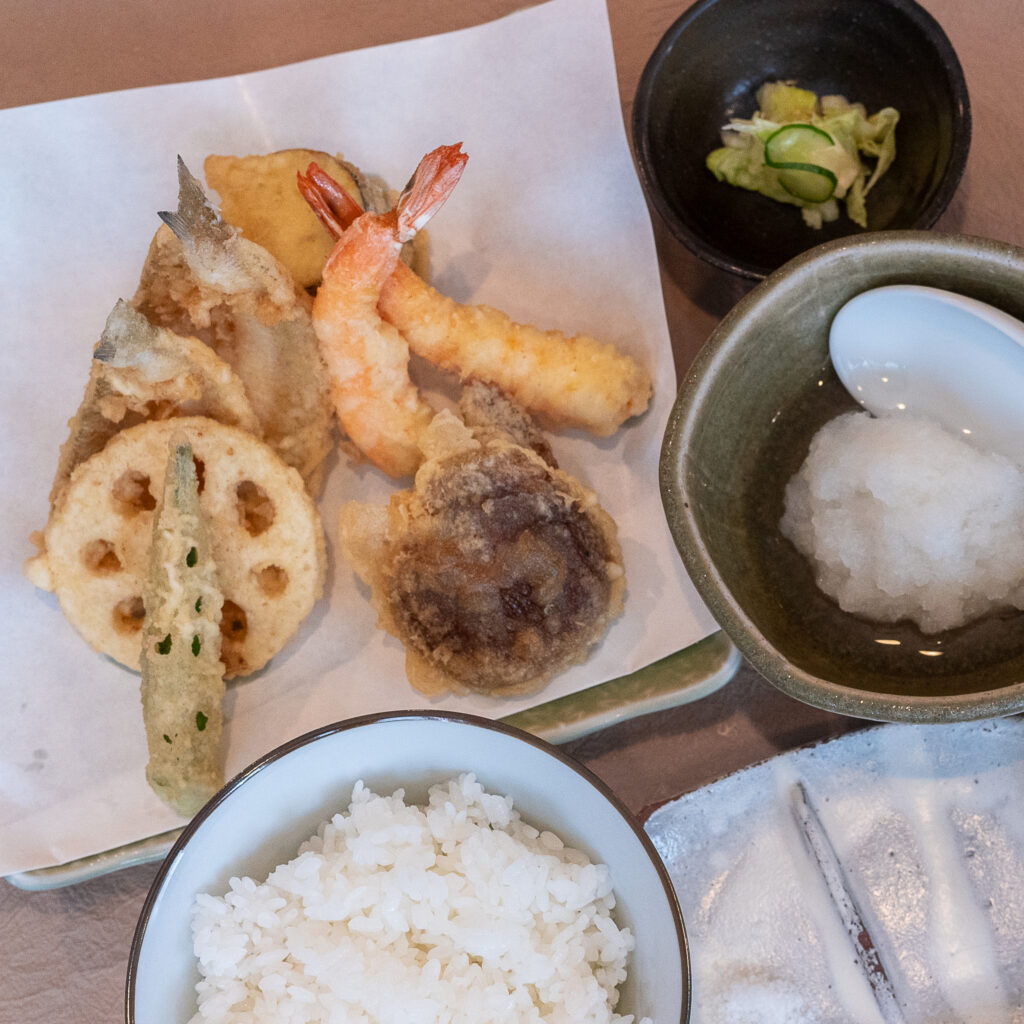 Enjoy your Tempra in Japan!
by Jin Shibata
If you have any feedback, please fill in the following. Your message will be sent to the author of this article. Thank you so much for your visit to the site!