Samurai are the name of warriors in the feudal era in Japan. They wore Yoroi (armor) and Kabuto (helmet) on wars to protect from getting injured. On top of the practical purpose of protection, Samurai also pursued beauty in Yoroi and Kabuto. The helmet (photo above) appears to be a good example showing the two aspects of Kabuto. This is a Kabuto made in the 18th century (the later part of the Edo Era) based on an older one, reflecting a very high quality of craftsmanship. It was actually a family treasure of the Matsudaira Clan who governed Izumo (present Shimane Prefecture).
A: Maedate … also called Kuwagata. Crest to show the power. Dragon head is also attached.
B: Hachi … dome composed of small plates. Hachi is ridged for this case.
C: Fukikaeshi … wing-like face guard
D: Mabizashi … visor on the front
E: Shinobi-no-o … chin-code
F: Shikoro … neck guard composed of overlapping lames
The dragon-crest Kabuto was exhibited at Tokyo National Museum in fall, 2022. The museum must be one of the best places to learn the Japanese history and craftsmanship.
The black shining mask of Darth Vader in the movie "Star Wars" is said to be modeled after a black lacquered Kabuto of the Date Clan. I should plan to visit the Sendai City Museum, Miyagai, where the black Kabuto and Yoroi of the Date Clan are exhibited.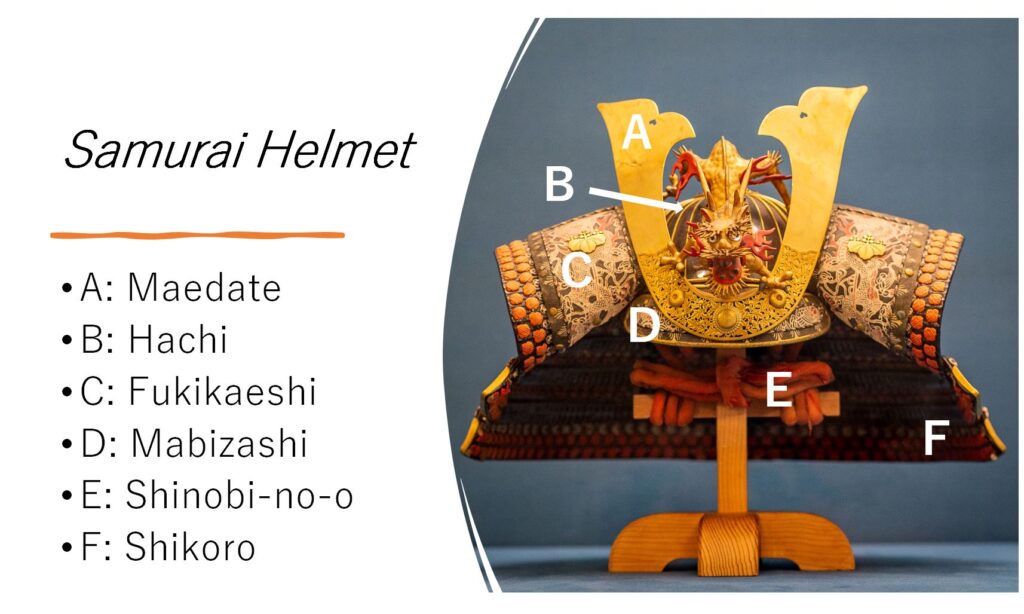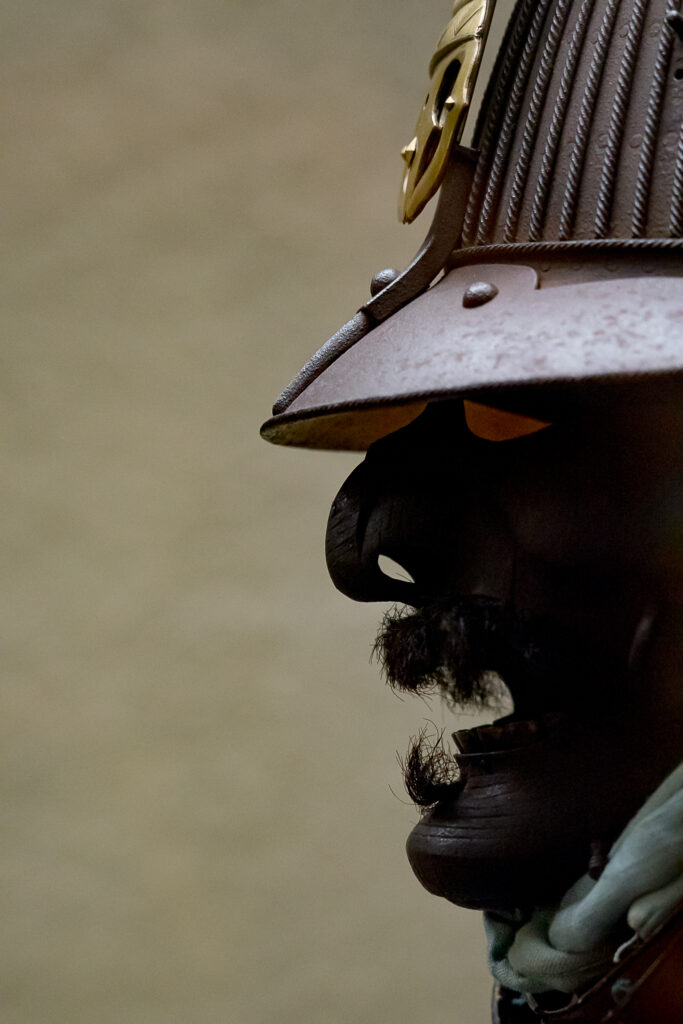 If you have any feedback, please fill in the following. Your message will be sent to the author of this article. Thank you so much for your visit to the site!