Kumano Hayatama Taisha is one of Kumano Sanzan (the Three Grand Shrines in Kumano) which includes other two of Kumano Hongu Taisha and Kumano Nachi Taisha. The Kumano Kodo of five ancient pilgrimage routes meet an area where Kumano Sanzan are located and the routes and the area were designated as UNESCO World Heritage sites in 2004 for their long history with spirituality respected by people.
As the photo below shows, vermillion-colored entrance bridge and Torii gate welcome your visit. The vivid color of vermillion symbolizes the power to expel evil spirits and promise longevity and in fact is used for all other shrine architecture on the precincts.
A symbol of this Grand Shrine is a huge Shimenawa, a sacred straw rope with white zigzag paper strips (Shide), hung at Shin-mon (shrine gate). In my personal history of visits to Shinto shrines in Japan, this is the 2nd largest after Izumo Grand Shrine in Shimane.
Another uniqueness is that after you pass under Shinmon you will be put into a wide property where six Shinto worship halls placed in a row. They are for worshipping twelve Shinto deities of the Grand Shrine. Main deities are Kumano Hayatama no Ohkami and Kumano Fusumi no Ohkami who are a husband and a wife. The former is the deification of flowing water of the Kumano River which flows besides the Grand Shrine.
Thank you for reading this. I will prepare different articles about other two Grand Shrines of Kumano Sanzan.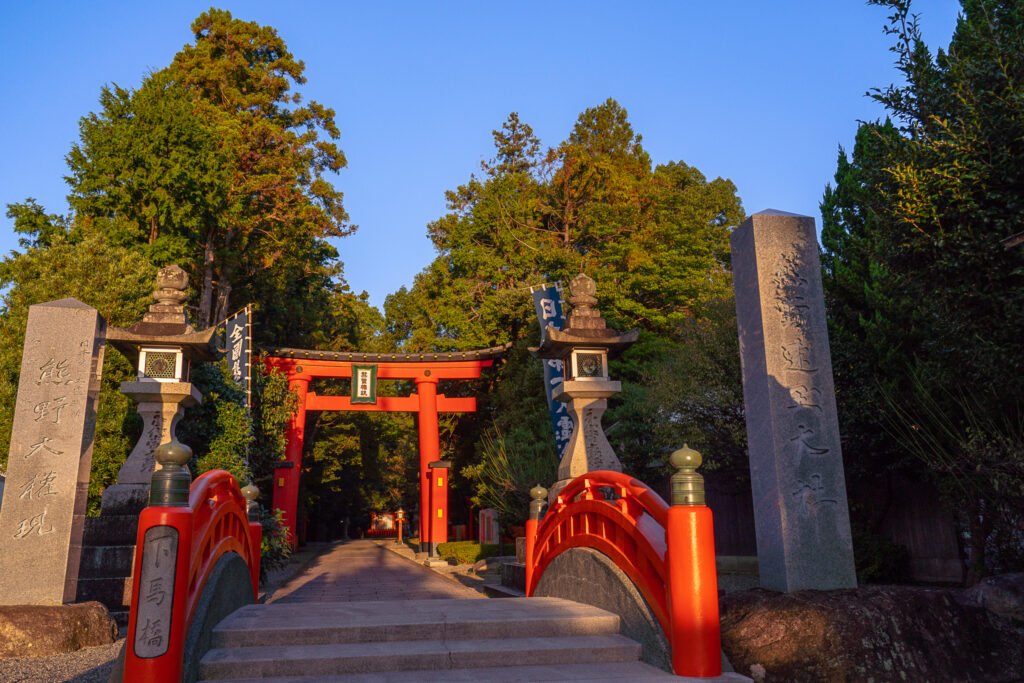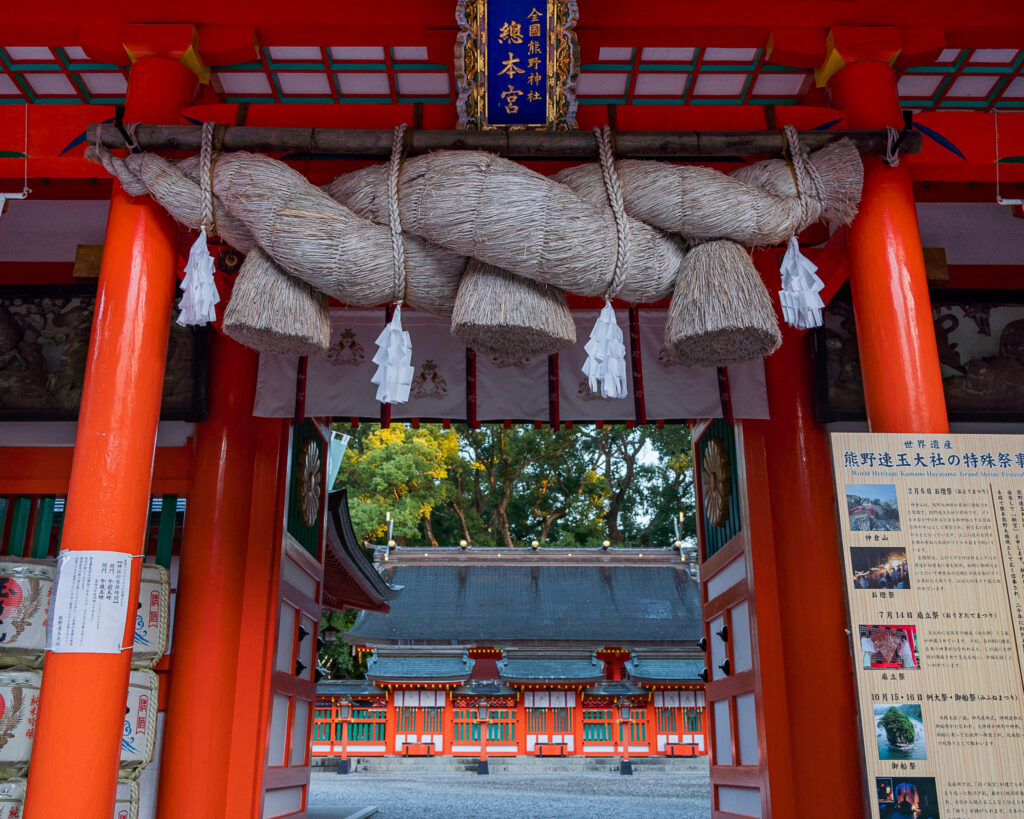 If you have any feedback, please fill in the following. Your message will be sent to the author of this article. Thank you so much for your visit to the site!