There are several Nebuta (or, Neputa) Festivals held in cities in Aomori Prefecture early August. Nebuta is a large, colorful, human-shaped float which parades through streets in such local cities as Aomori and Hirosaki.
Among them, Neputa (not, Nebuta) in Goshogawara City is what you should not miss. It is named "Tachi-neputa" which is a giant doll lantern (Neputa) standing (Tachi) in the height of 23m. Three Tachi-neputa are stored in the Tachineputa Museum. They go out of the museum with a tall door being opened, getting into and strolling around the streets of Gosogawara City. For the year of 2023, the Tachineputa Festival is planned from Aug 4th to 8th.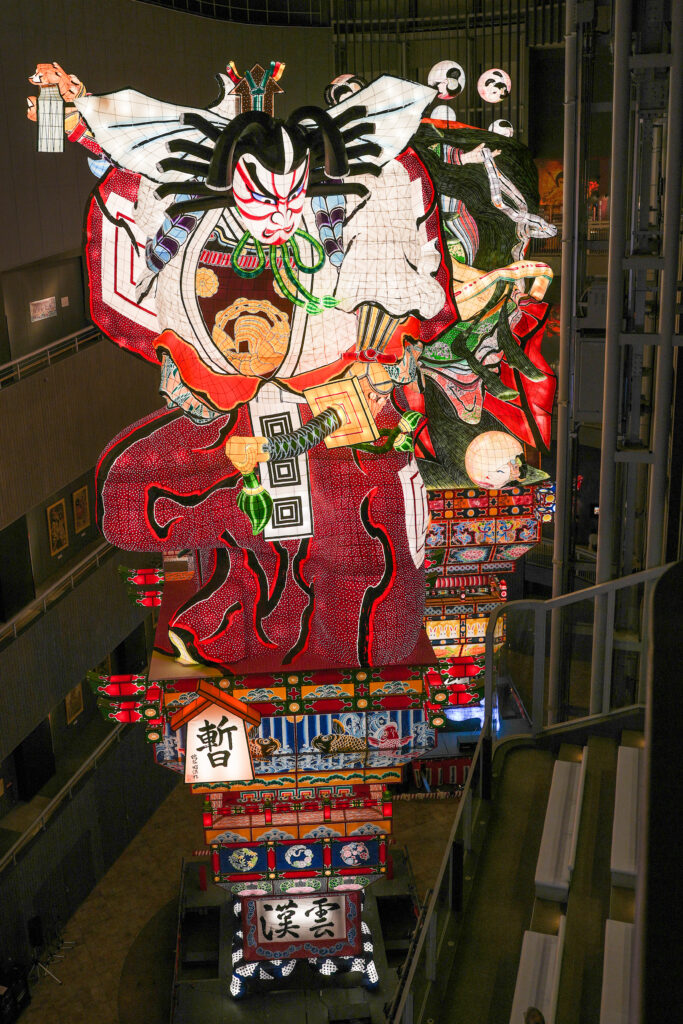 Every year one new Tachi-neputa is created for the festival, replacing the oldest produced three years ago. Visiting the Tachineputa Museum, you can observe their magnificent shapes from the 4th floor down to the ground floor at very close range.
From Left to Right
Shibaraku … The doll is modeled after Kamakura Kagemasa who saves lives of innocent people detained by a villan KIyohara Takehira. It is one of the 18 classical plays of Kabuki, a traditional theatrical art.
Kaguya … Princess Kaguya, a character of the Tale of the bamboo cutter, who rejects marriage proposals even by Emperor and returns to the Moon. Do you realize a tear running down her cheek?
Jinmu … Emperor Jinmu, the first emperor in Japan who united the nation of Japan and ascended to the first imperial throne in 660 BC.
Even if you miss the early summer festival, you may want to visit the Tachineputa Museum because the three Tachineputa dolls are stored for your close look throughout the year.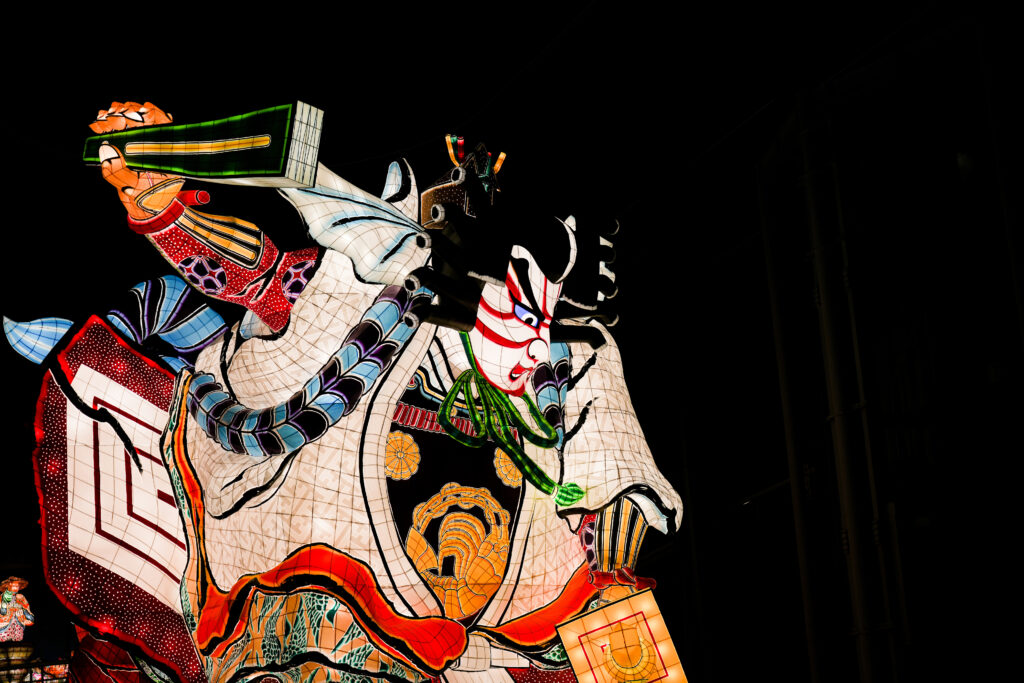 If you have any feedback, please fill in the following. Your message will be sent to the author of this article. Thank you so much for your visit to the site!