Hakone is a popular hot-spring town located about 100 km south-west from Tokyo. There are many sightseeing spots such as Lake Ashi surrounded by beautiful mountains, unique museums and historical sites including Hakone check point. Using Shinkansen bullet train, you will visit Hakone quickly and comfortably.
Highlights
The standard tour covers the followings.
A) Shinkansen (We will use the bullet train between Tokyo and Odawara)
B) Lake Ashi (Splendid mountain views from a large ship)
C) Hakone check point (A historical site and unique souvenir shops)
D) Owakudani (Great boiling valley: visiting by cable car to see volcanic activity)
C and D can be changed to the optional spots below.
E) Hakone Open-air Museum (Harmony of art and nature)
F) Mt. Komagatake (Panoramic views from the summit)
What You Can Expect in this Tour
(A) Shinkansen
We will take Shinkansen, bullet train, which runs over 250 Km/h between Tokyo and Odawara that is an entrance town to Hakone. It takes only half an hour. So, this is the fastest and comfortable way to trip to Hakone. Click this for more information.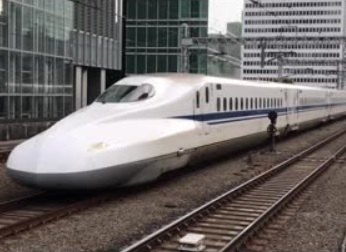 (B) Lake Ashi
Lake Ashi was formed in the caldera of Mount Hakone after the volcano's last eruption 3000 years ago. Today, the lake with Mount Fuji in the background is the symbol of Hakone. It is very refreshing to cruise across the lake by a large ship.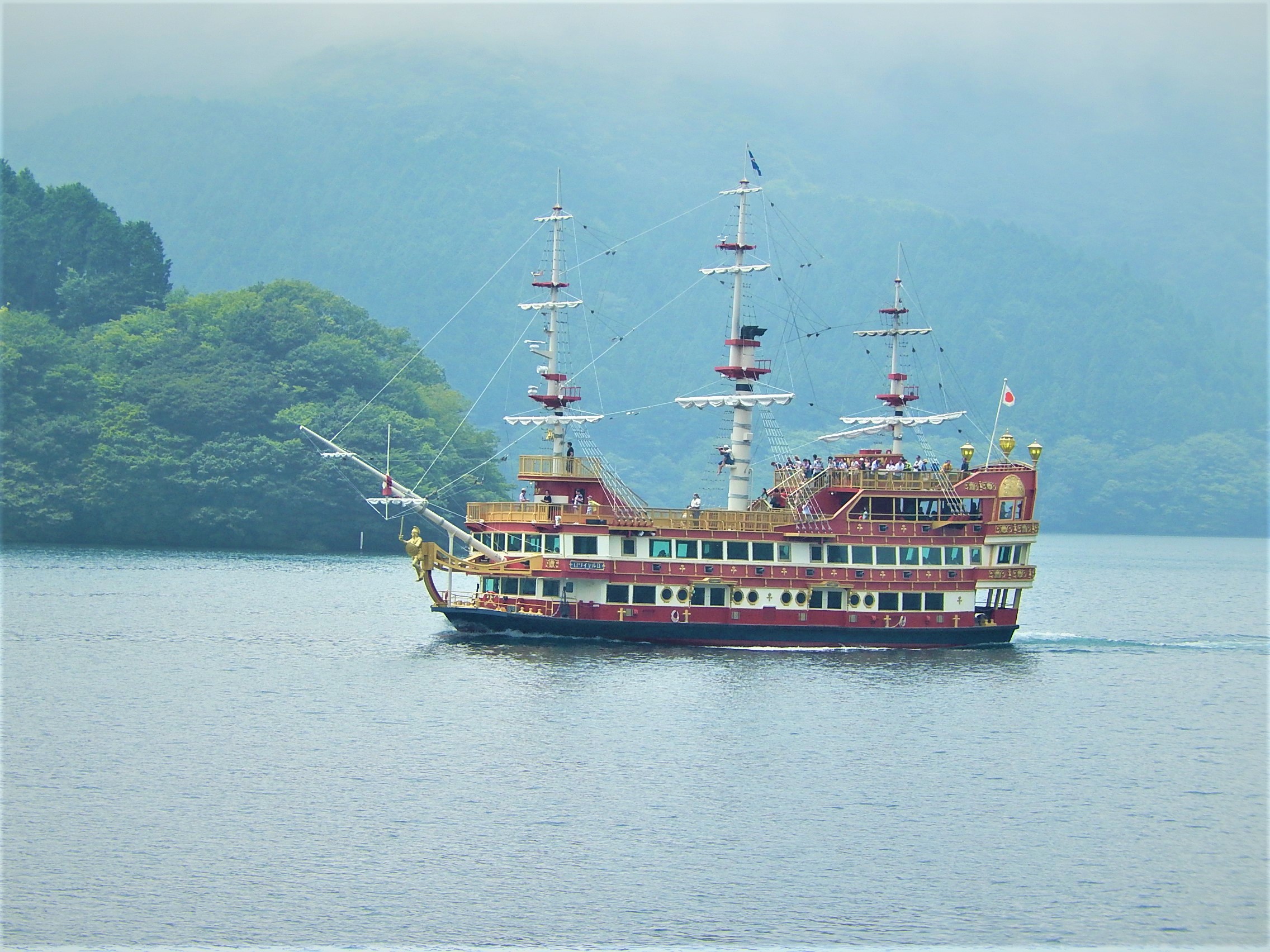 (C) Hakone check point
It is a historic checkpoint on a main old transport route to and from Tokyo. Today, you can experience the history from this well restored facility. It is fun to see unique traditional crafts at some souvenir shops near the checkpoint.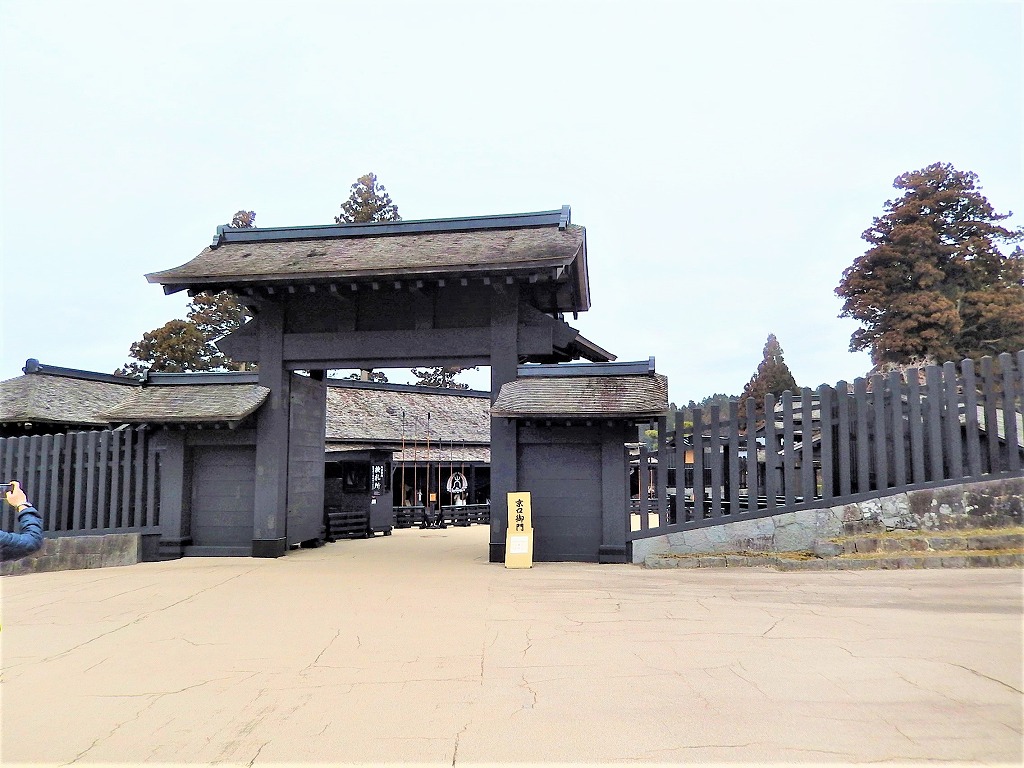 (D) Owakudani (Great boiling valley)
It is a volcanic valley with active sulfur vents and hot springs. It was created around 3000 years ago, as a result of the explosion of the Hakone volcano. It is a popular site for its scenic views and "black egg" — a local specialty of eggs hard-boiled in the hot springs. Eating one is said to add seven years to your life.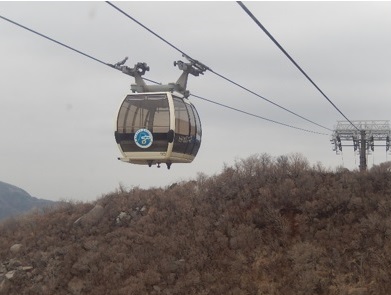 (E) The Hakone Open Air Museum
It is the place where you will feel a harmonic balance of art and nature by exhibiting various sculptures on hills surrounded by beautiful mountains.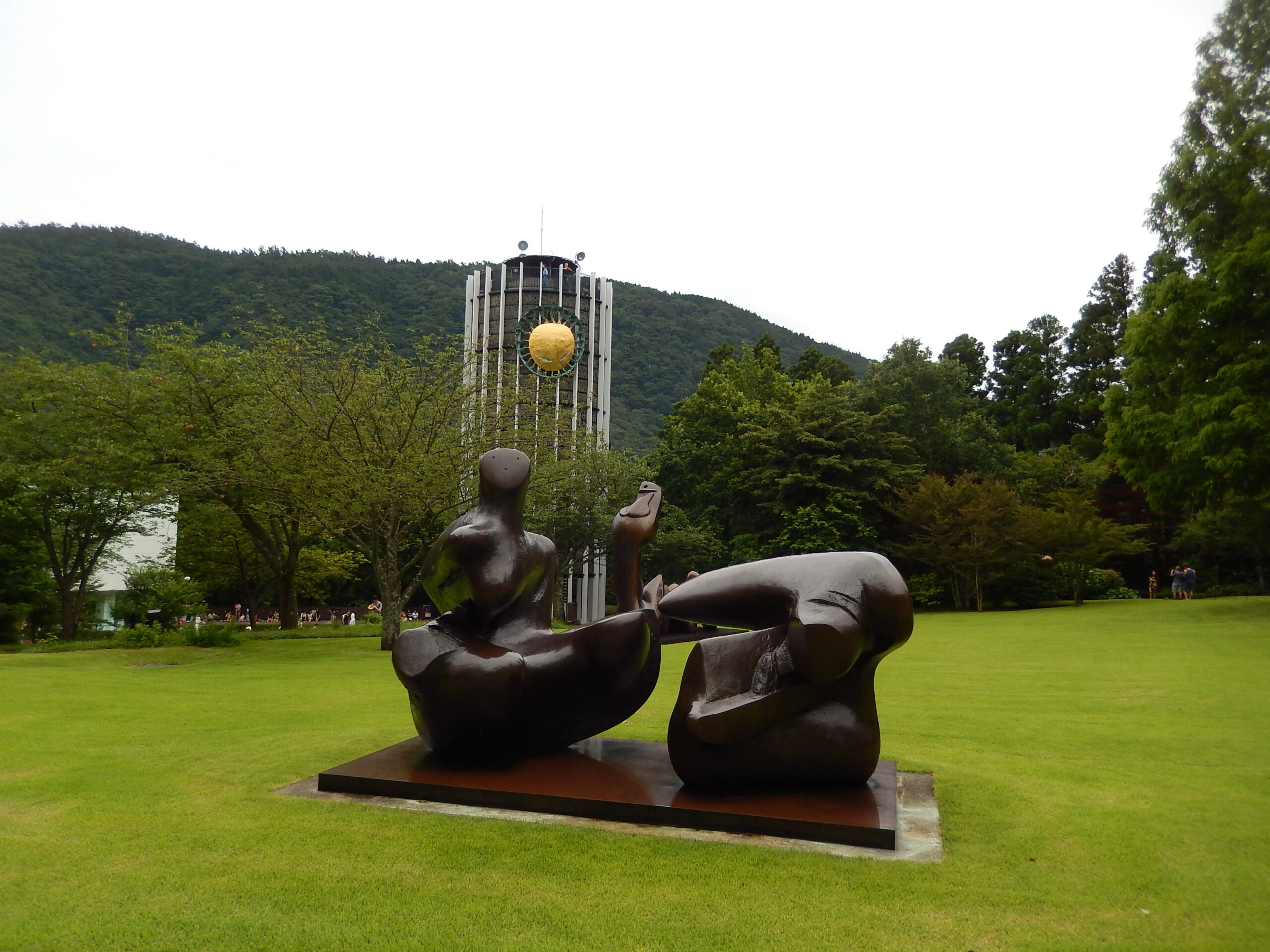 (F) Mt. Komagatake
From Lake Ashi to the mountaintop of Komagatake, it takes only 7 minutes by cable car. You will see Lake Ashi spread under the sky and on the sunny day Mount Fuji can be overlooked.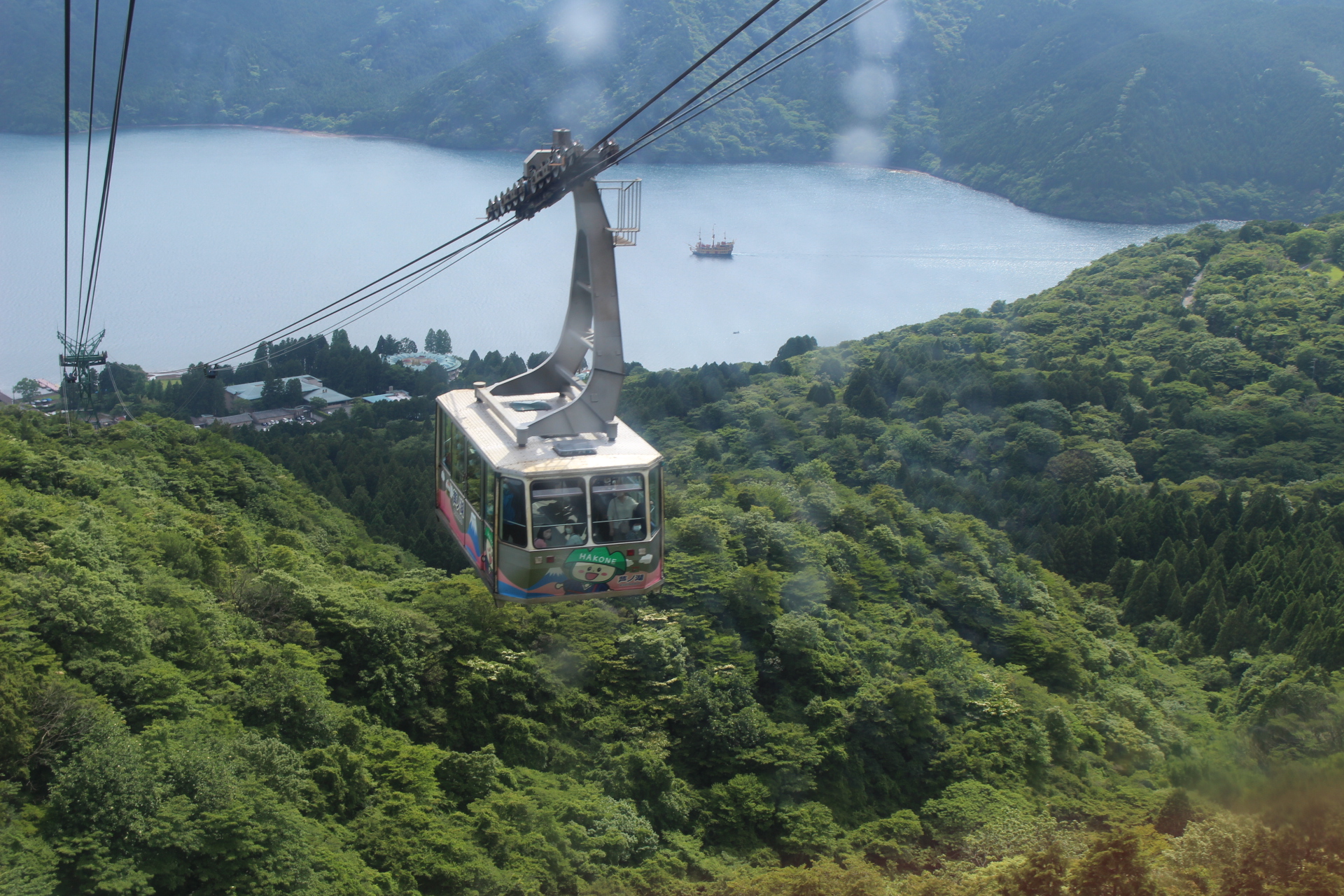 Important Information
Language: English
Number of guests: up to 4
Meeting Time: at 8:00 am (recommended, flexible)
Meeting Place: at your hotel in central Tokyo
Dismissing Place: at the meeting place
Serving hours by the guide: 9 hours
Price:
(1~4 persons) 36,000 JPY per day
(Including) guiding fee including tax, transportation expenses of the guide
(Not including) transportation expenses (you), meal (you and the guide)
Estimated local cost:
Shinkansen round-trip fare between Tokyo and Odawara: adult 7,880 JPY
(If you have a Japan Rail Pass, you can use it instead of paying the round-trip fare.)
Hakone free pass (bus, mountain train, cable-car, ship): adult 4,600 JPY
Open air museum's admission fee: adult 1600 JPY
Mt. Komagatake cable car fare: adult 1600 JPY
(The expense of a child is usually half of adult expense.)
Lunch: 1,000~1,500 JPY
Before you apply for this guide tour, you need to read the following explanation.
Booking Process
Terms & Conditions
Others:
(1) We walk a few km in a day. Comfortable shoes are recommended.
(2) If the weather is not good to walk, we might stay at a museum or a shop near our destination.
(3) If you want to see the calendar of the guide, please click this and come back to thie page to contact the guide.
Contract Type : Custom-Ordered
Tour ID (Item ID) : EDDY_142
Guide: Eddy Murayama
■■ Contact the guide
If you want to book this tour or have a question, please fill the form below and press the "submit" button.