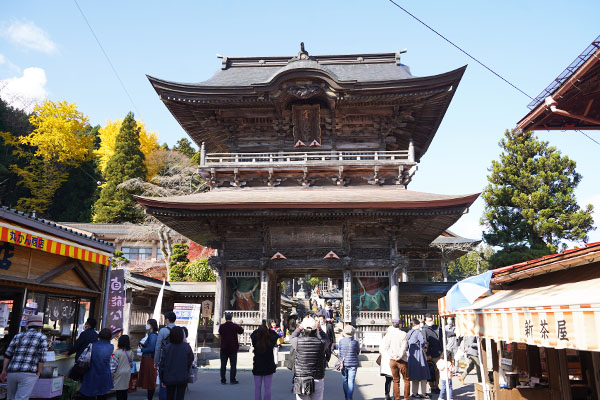 Overview
Saihoji Temple is rarely called by its official name, and Sendai citizens affectionately call it Jogi Nyorai or Jogi-san.
At this temple, there is a legend that Taira no Sadayoshi (貞能), a senior vassal of Taira no Shigemori, hid himself here after the Genpei War in late 12th century. Sadayoshi enshrined Amida Nyorai or Amithaba to pray for the repose of the souls of Emperor Antoku and the Taira clan, and renamed himself Sadayoshi (定義) with the same sound and different Chinese characters.
These two Chinese characters "定義" can also be pronounced as "Jogi", so Amida Nyorai came to be called "Jogi Nyorai" here.
Sadayoshi-do Hall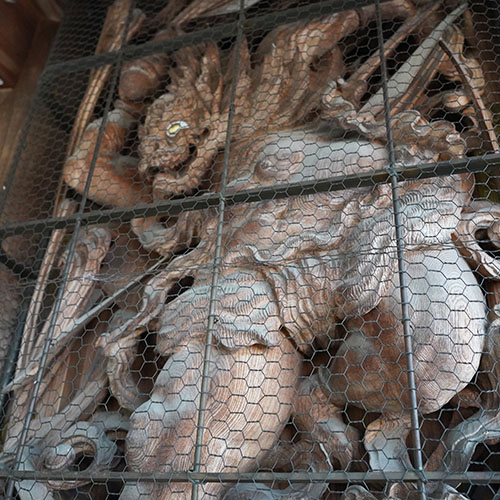 In the hall that stands above Sadayoshi's grave, there are intricate carvings of Fujin (Window God) and Raijin (Thunder God).
Emperor's Mound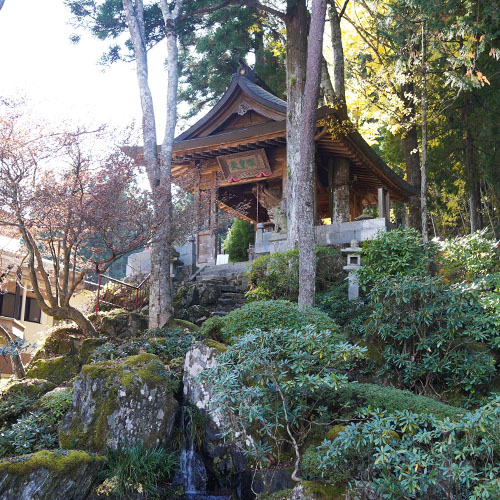 When the Taira clan was defeated in the Genpei War, Emperor Antoku, whose mother was Taira no Tokuko, passed away at the age of six. It is said that the relics of him were buried in the mound, and two zelkova trees were planted on it. Since they were eventually tied together like a single tree, they came to be worshiped as a sacred tree for "good marriage".
Five-storied Pagoda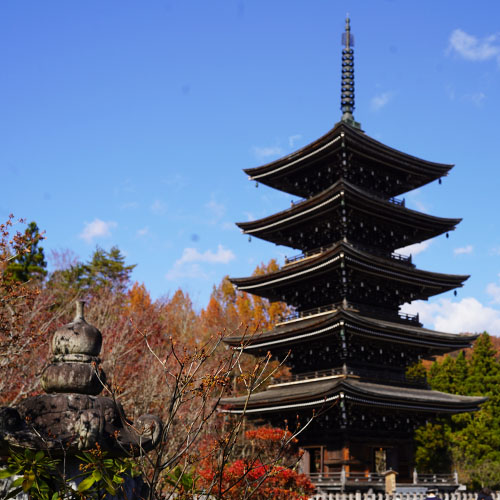 The pagoda was built as the symbol of gratitude for Sadayoshi, a memorial service for him, and a prayer for the eternal peace of mankind. On the 7th day of every month from March to November, the pagoda is open to the public, and you can worship the principal image from the front.
Deep-fried Tofu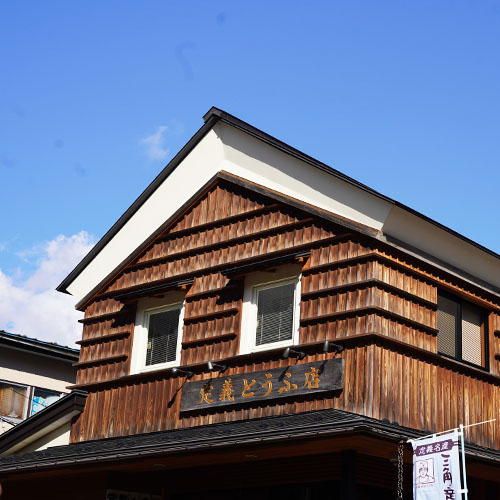 When you ask locals what is Sendai's specialty, the first thing that comes to their mind is the triangular deep-fried tofu. The long-established tofu shop on the approach to the temple is said to sell as many as 10,000 pieces a day on busy days. You can enjoy it for 130 JPY per piece.
As a goshuin collector, I visited the temple on Nov 7, 2021.
Basic information
Access
Sendai City Bus, 7 minute walk from the last stop
Visiting Hours
Gate Opening 7:30 am
Gate Closing 4:30 pm
Related Tours
If you have any feedback, please fill in the following form. Your message will be sent to the author of this article. Thank you for reading!!