1. Sightseeing spot
Odawara is a traditional castle town located about 40 minutes southwest of Tokyo by Shinkansen, bullet train. Its symbol is the Odawara castle. As Odawara is a city on the way to Hakone, which is a hot spring resort, many travelers see the castle from a train.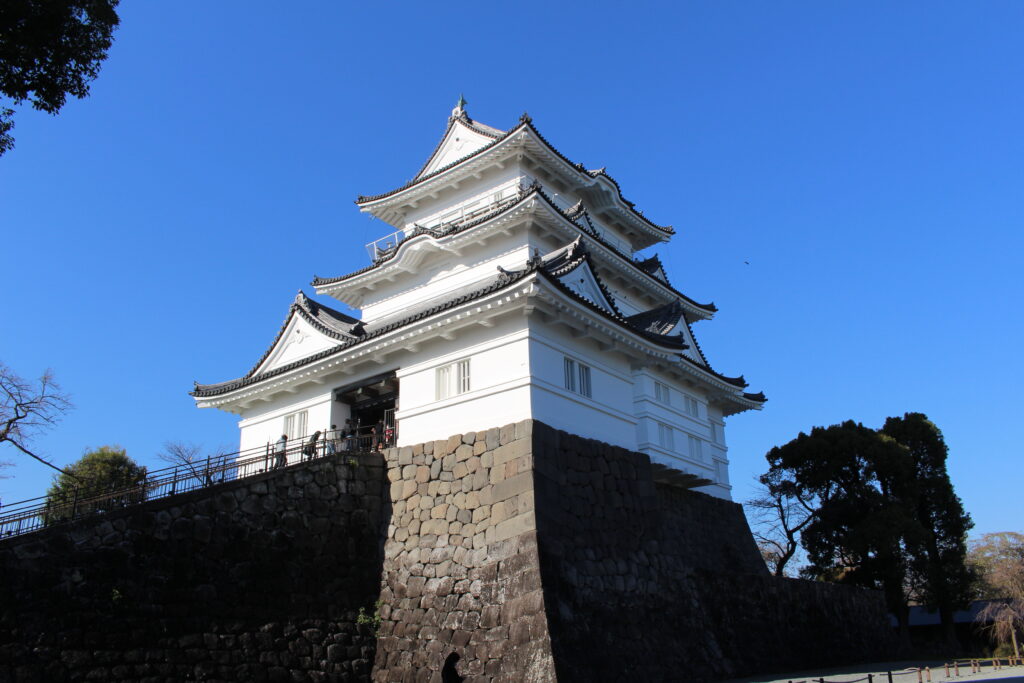 Odawara castle is a typical traditional castle. You can experience a unique Japanese construction technology which originated a few hundred years ago. From an observatory deck of the castle tower (donjon), panorama of Sagami Bay and mountains of Hakone can be seen. It is worth visiting.
2. Features
As Japanese castles have donjons, Odawara castle has a donjon. It is a fortification during wartime. In peace time, the lord and his retainers would live in other houses in the same compound. Beautiful donjons also served as symbols of power.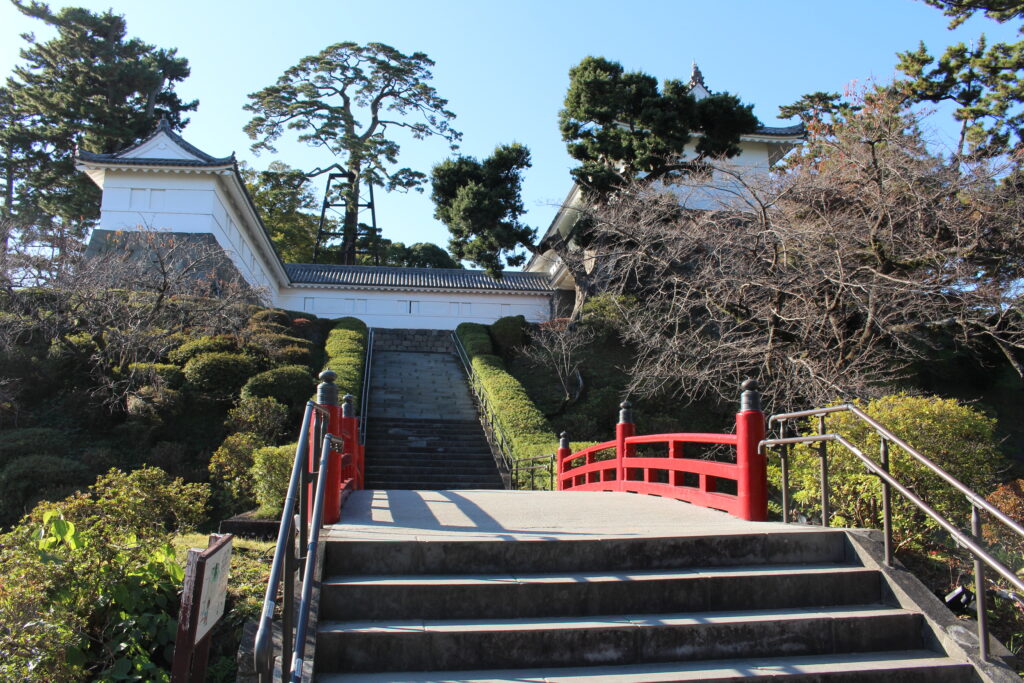 There are several gates around the castle. The gates are made of rock walls and entrance roads are bended in order to make enemies to confuse.
3. History
In the 15th and 16th centuries, Japan was split into dozens of independent states constantly at war. This period is called the warring state period. Sumurai and Ninja were most active. Odawara castle was originally built in the middle of 15th century.
The Hojo Clan owned Odawara castle and controlled Kanto region during the Warring States Period. Odawara castle was very strong defenses, as it was situated on a hill, surrounded by moats. Defenders repelled attacks by Uesugi Kenshin in 1561 and Takeda Shingen in 1569. However, during the famous Battle of Odawara in 1590, Toyotomi Hideyoshi attacked the castle and defeated the Hojo Clan by a combination of a three-month siege and bluff. After this, Hideyoshi reunited Japan.
Today's castle donjon was rebuilt in concrete in 1960 based on models and drawings from the Edo period.
4. Location
It is located in Odawara city, Kanagawa prefecture. It takes about 40 minutes by Shinkansen train from Tokyo.
5. Reference
(1) A pamphlet of the Okinawa Churaumi Aquarium
(2) Okinawa sightseeing guide book
■ Contact
Please fill in the following form, if you want to feed back to the author "Eddy Murayama".