The Engaku-ji Temple is ranked in the 2nd among the Five Great Zen Temples in Kamakura. In fact, it boasts several magnificent Buddhist structures. Let me put below some information about SAN-MON and HYAKU-KANNON Garden. Other structures such as Buddha Hall, HOJO (abbot's quarter), and SHARI-DEN (reliquary hall) shall be reviewed in another post by me.
by Jin Shibata
SAN-MON
SAN-MON literally means "three (San) gates (Mon)". In Buddhism, SAN-MON represents "three gates of liberation". It acts as a gate for you to get detached from earthly bondages and move into three mental states:
emptiness
no substances
no wants
One must go through SAN-MON gate, break off from this secular world, and pray to Buddha.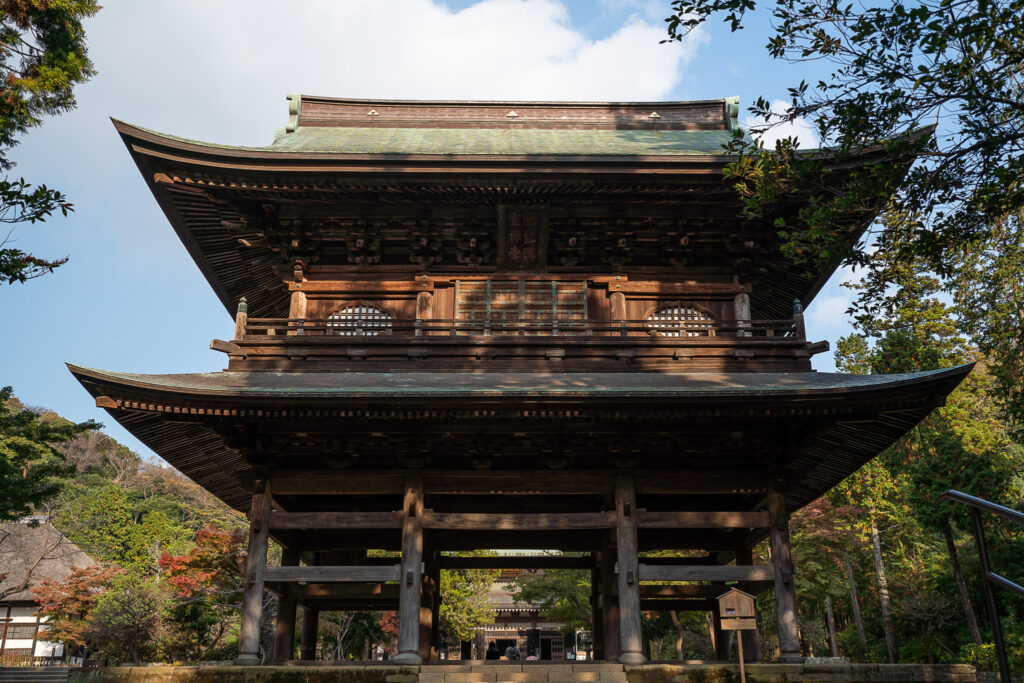 Sacred Place of HYAKU-KANNON
HYAKU-KANNON refer to one hundred (Hyaku) of Kannon Bodhisattva. Buddhist pilgrimage to 100 temples where Kannon is enshrined should be achieved by visiting 33 temples in SAIGOKU (the west), 33 in BANDO (the east) and 34 in CHICHIBU (the north to Tokyo). The sacred place of HYAKU-KANNON at the Engakuji Temple was created with many stone KANNON statues for people who walk through the array of statues and receive the same benefit of achieving visits to the 100 Kannon temples.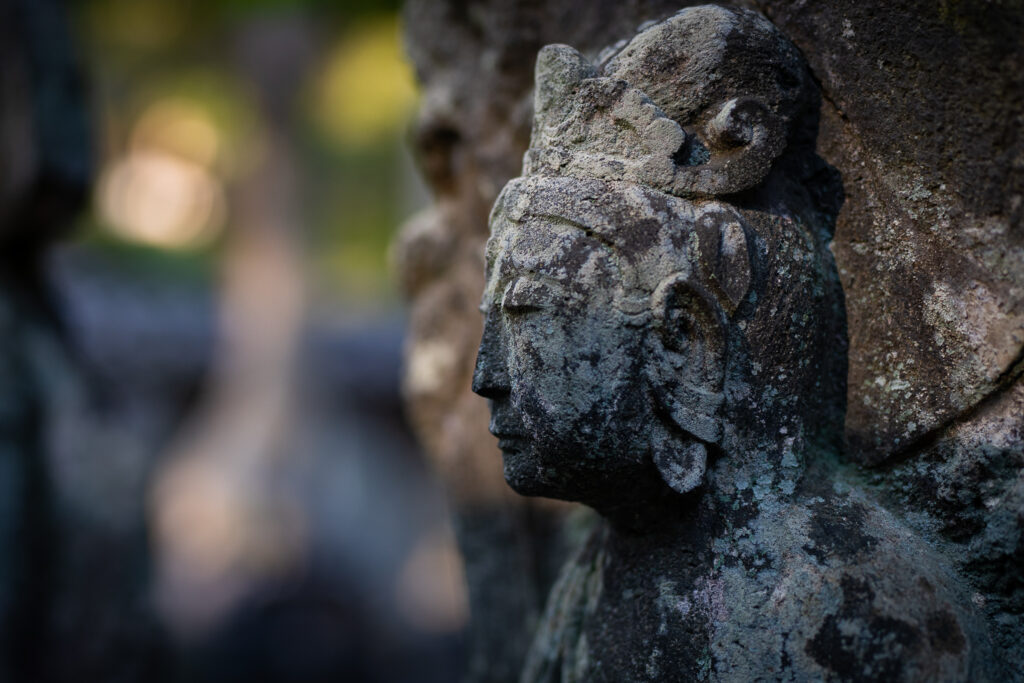 If you have any feedback, please fill in the following. Your message will be sent to the author of this article. Thank you so much for your visit to our site!