Tokyo has a lot of beautiful Japanese gardens. The followings are my most favorite places to take my guests to show beautiful nature: (1) Imperial Palace East Gardens, (2) Hamarikyu Gardens, (3) Rikugien Gardens, (4) Koishikawa Korakuen, (5) Shinjuku Gyoen.
1. Imperial Palace East Gardens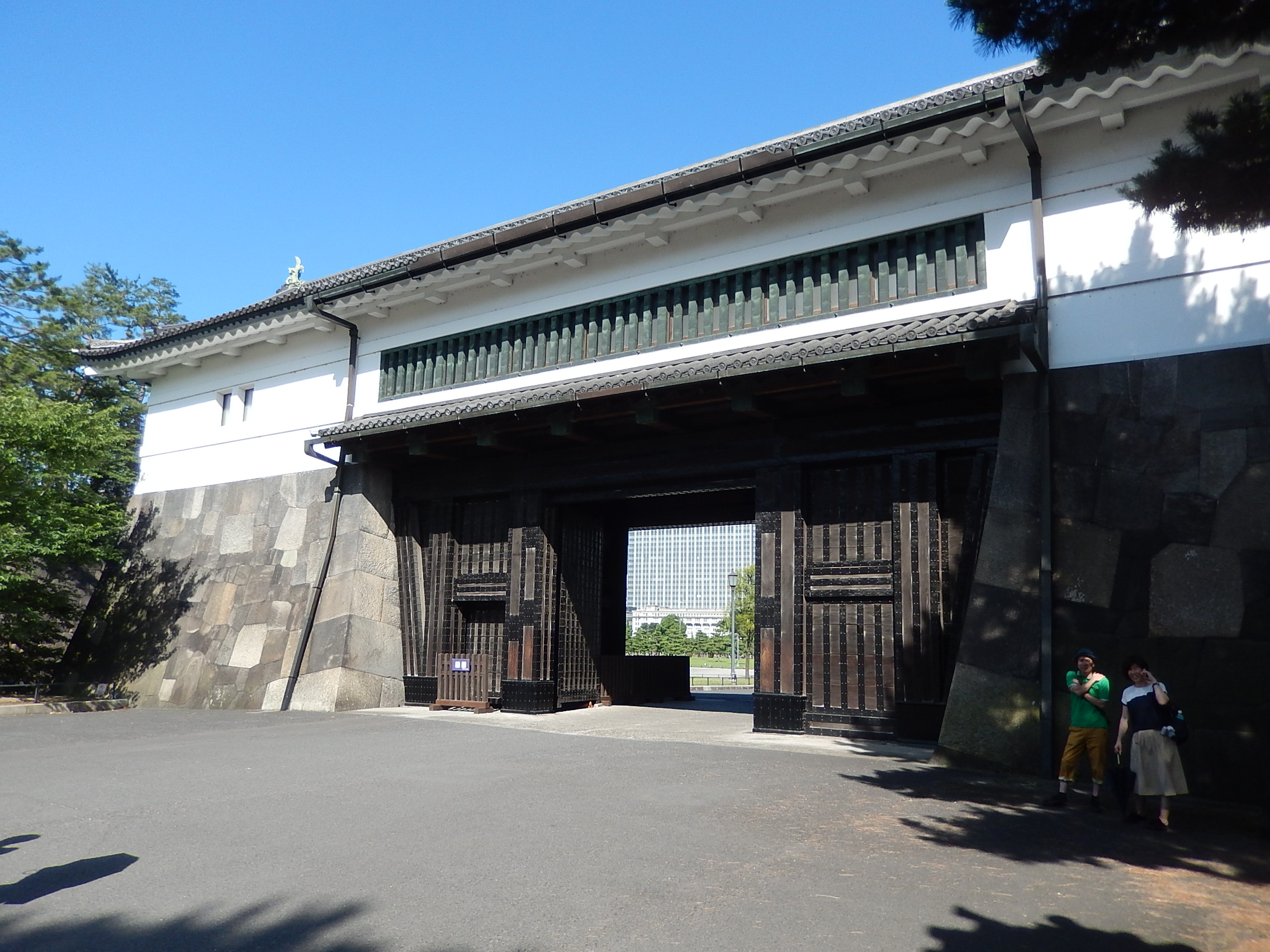 In the center of Tokyo, there is the Imperial Palace ground covered with green trees. It is a very spacious area and used to be the castle of the Tokugawa Shogun that ruled the country for 3.5 centuries until 1867. The Imperial Palace buildings cannot be seen directly because there are trees outside and surrounded by moats and rock walls.
The Imperial Palace East Garden is located in the east area. After entering the traditional Otemon gate made with stones and woods and walking into former castle grounds, you will see the gardens. There are well maintained trees such as pine trees and bamboo which came from all over Japan. There is a large pond, where colorful carp fish swim elegantly. In spring, it is one of the most beautiful cherry blossom spots in Tokyo. Weeping willow trees and hydrangea herald the beginning of summer. The perfect season for a stroll is autumn. You can enjoy colorful autumn foliage. Winter is the best season for wild bird watching.
There is a small shop that sells postcards and trinkets as souvenirs, and you can see a video of the Emperor's family there.
Open: 9AM – 4PM, 5 PM in summer, Closed: Monday and Friday
Entrance fee: free ,
Address: 1-1 Chiyoda-ku, Tokyo 100-8111
2. Hamarikyu gardens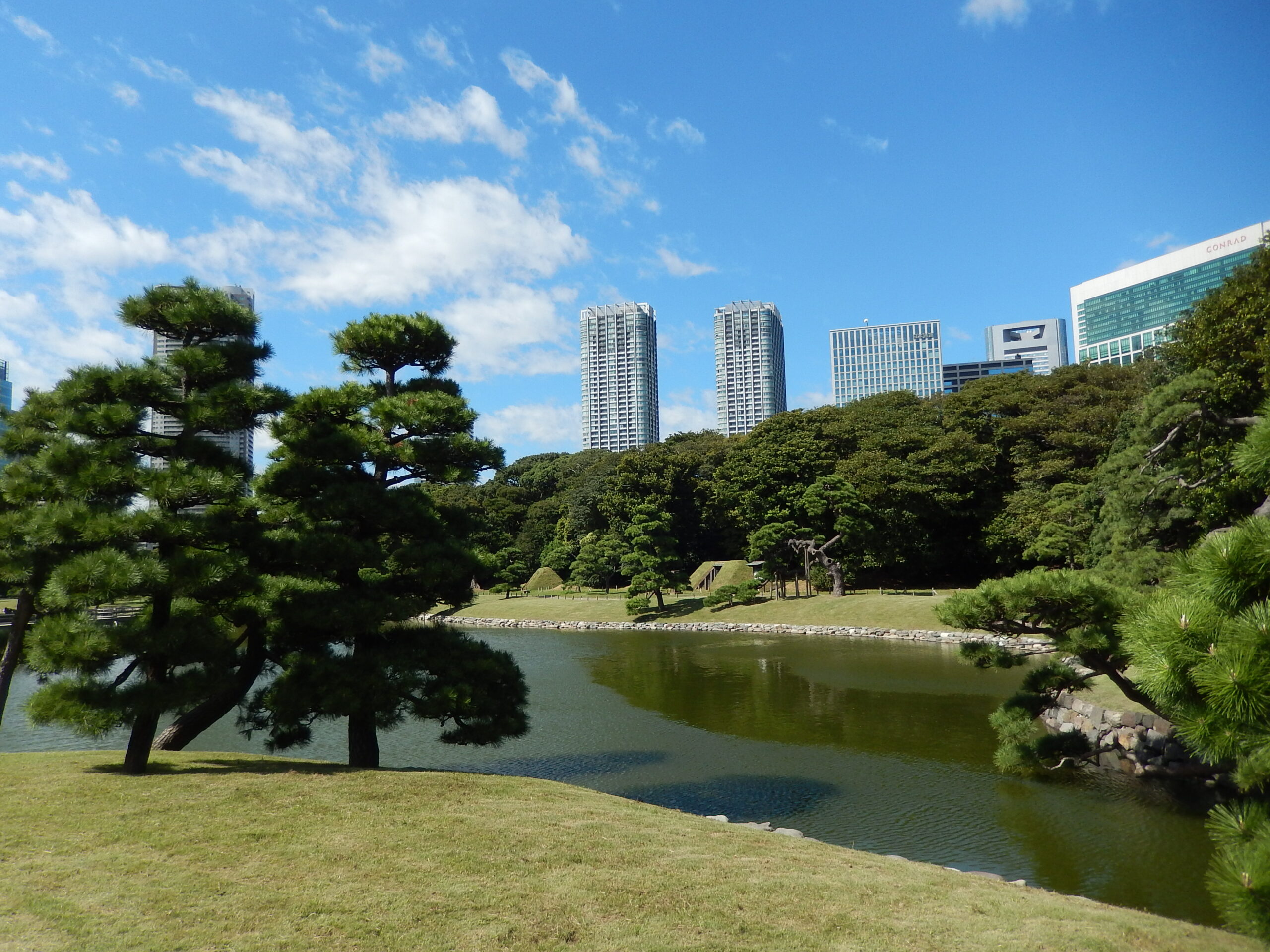 The Hamarikyu Gardens were once the hunting grounds of the Tokugawa Shogun until 1867. They trained hawks and let them hunt ducks and rabbits there. Today, the area is a landscaped park surrounded by a seawater moat fed by Tokyo Bay. It is located near skyscrapers in Shiodome area, so the contrast between modern buildings and traditional gardens is amazing.
One of the must-see points is the three hundred years old pine tree near the entrance. This tall and wide tree was planted by the Shogun three hundred years ago. It looks like a well-maintained huge bonsai. Another one is a large pond located in the southern area. Around the pond various trees are planted such as cherry and pine trees to make a natural scenery. In the pond there is a traditional teahouse serving Japanese matcha tea and sweets. It is very refreshing to rest there and to see the beautiful scenery.
The garden has a pier to take a boat to go to Asakusa and Odaiba. It is highly recommended that you enjoy the boat cruising from there.
Open: 9AM – 5PM daily, Closed: Dec. 29 to Jan. 1
Entrance fee: 300 yen for adult, 150 yen for 65 or older
Address: 1-1 Hamarikyuteien, Chuo-ku, Tokyo
3. Rikugien gardens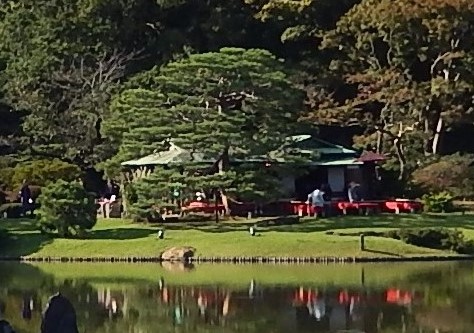 Also known as 'six poems garden', with eighty-eight scenes inspired by Japanese poetry Rikugien Garden is often considered the most beautiful landscaped Japanese garden in Tokyo. Designed in 1695, you can wander a network of paths around the garden always reaching the central point of the large pond and hill which serves as a viewing point. The park extends its hours during Spring and Fall seasons for viewing the blossoms and foliage. The garden is considered one of the best spots for seeing cherry blossoms with highlights being the area around the Togetsukyo Bridge and around the Tsutsuji no Chaya teahouse.
Hours: 9:00 – 17:00 (Entry until 16:30), Closed: Dec. 29 to Jan. 1
Entrance fee: General 300 yen, 65 years old or over 150 yen
Address: 6-16-3 Hon-komagome, Bunkyo-ku, Tokyo
4. Koishikawa Korakuen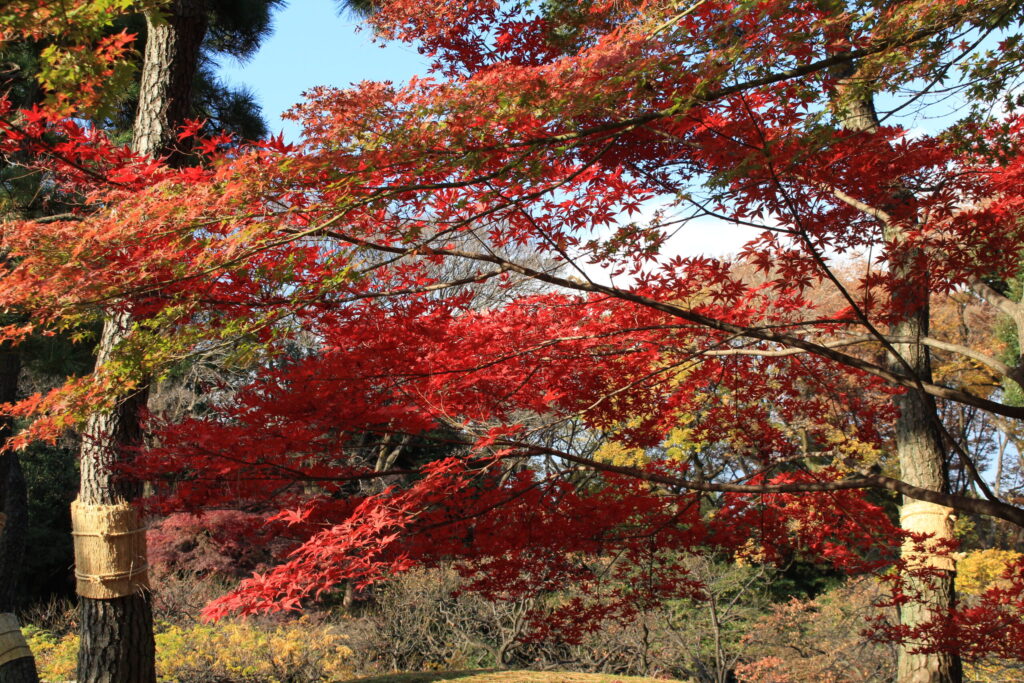 Koishikawa Korakuen is one of the oldest Japanese gardens in Tokyo. It was built in the early Edo Period (1600-1867) and replicates both Japanese and Chinese scenery with a network of paths through the park to explore. It has a lovely lake and beautiful stone paths. The gardens are particularly beautiful in autumn as maple trees surround the three ponds in the gardens creating a dazzling reflection of reds and oranges.
Hours: 9:00 – 17:00 (Entry until 16:30), Closed: Dec. 29 to Jan. 1
Entrance fee: General 300 yen, 65 years old or over 150 yen
Address: 1-6-6 Koraku, Bunkyo, Tokyo
5. Shinjuku gyoen park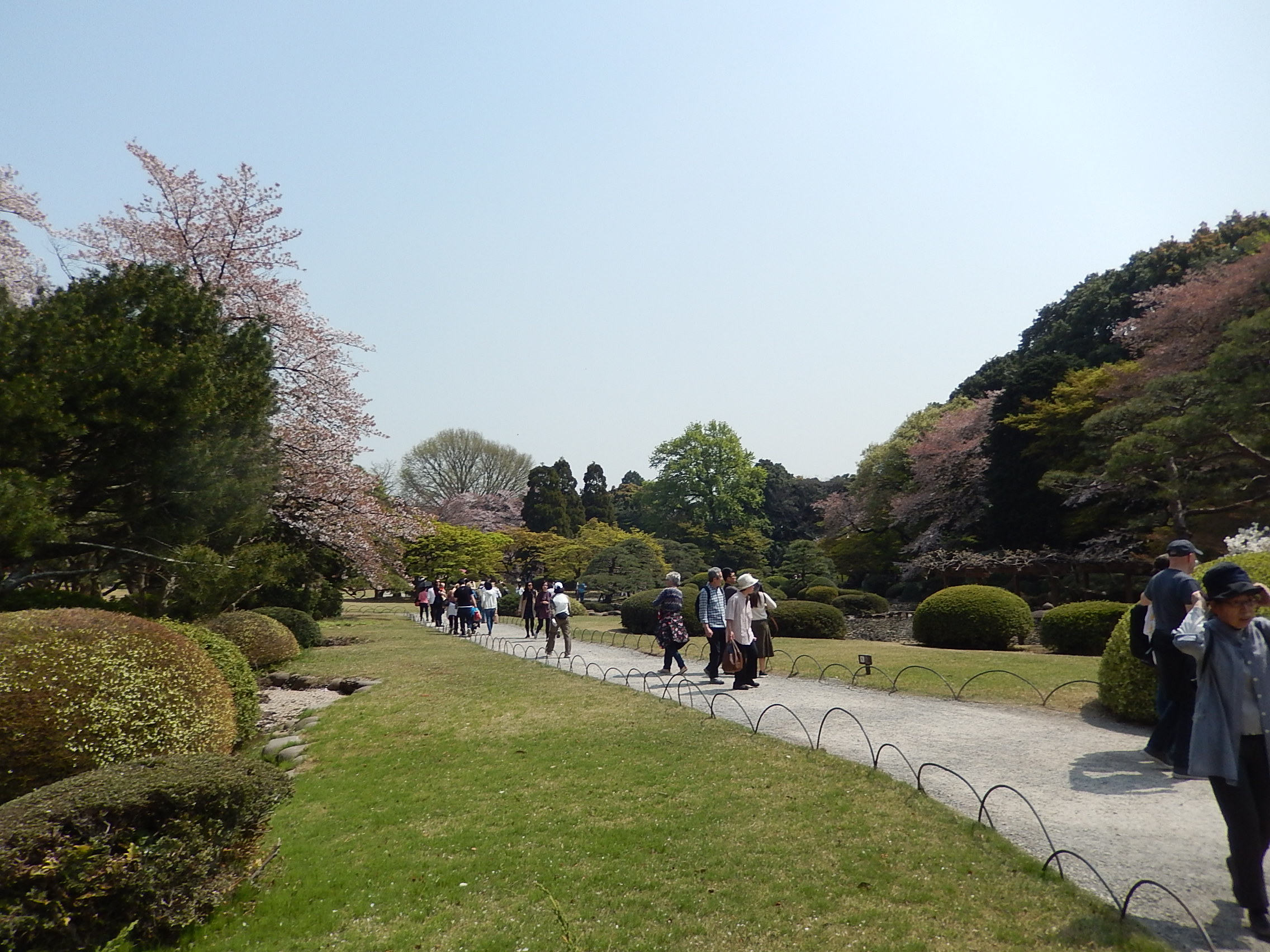 It is a very large botanical garden featuring more than one thousand cherry trees of over a dozen varieties. There are not only Japanese gardens, but also an English landscape garden, a French formal garden and a forest called Mother and Child's forest. There are spacious lawn areas, so many people enjoy picnics.
This is one of the best places to experience cherry blossoms during hanami season with over 1500 cherry trees blooming beautifully at once every Spring. There is a traditional tea house called Rakuutei where you can take part in a tea ceremony and a greenhouse filled with tropical plants to admire.
Hours: Oct.1 – Mar. 14 9:00 – 16:00 ,Mar.15 – Sep. 30 9:00 – 17:30, Closed: Dec. 29 to Jan. 1
Entrance fee: Adult (15 years old or over) 500 yen
Address: 11 Naitomachi, Shinjuku-ku, Tokyo
6. Reference
(1) Sites of the Tokyo metropolitan government
(2) Let's go to the gardens of Edo-Tokyo (Tokyo metropolitan park association)

■ Contact
Please fill in the following form, if you want to contact the author.