Japan is located in the North Temperate Zone with four clear-cut seasons. They provide a variety of natural beauty and influence Japanese culture and life. In autumn, tree leaves turn yellow and red because the temperature drops dramatically. In this blog, I would like to introduce three spots in Tokyo and Chiba prefecture, where I was impressed recently.
1. Vibrant colored maple leaves in Koishikawa Korakuen Gardens
Dozens of maple trees are planted around the three ponds in Koishikawa Korakuen Gardens in Tokyo. When I visited in fall, vibrant colored maple leaves were especially beautiful.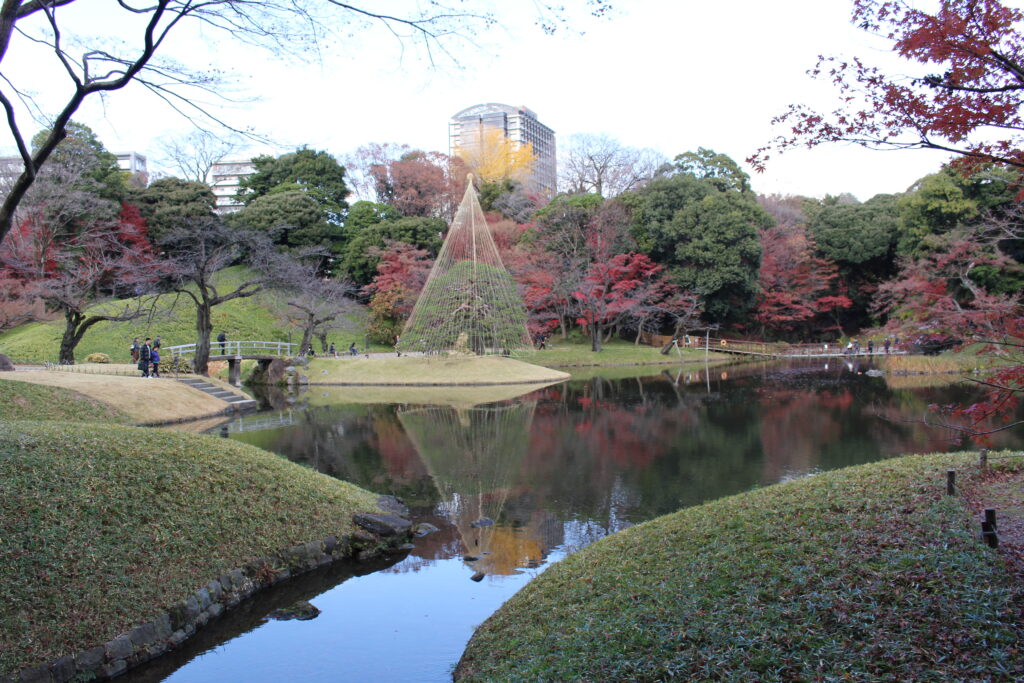 This gardens was created in the early Edo era (1603-1867) by the feudal lord Yorifusa, founder of the Mito Tokugawa clan. There are reproductions of Japanese and Chinese scenery which are created with mounds, ponds, stones and trees.
Hours and Fees
Hours: 9:00 to 17:00 (entry until 16:30)
Closed: December 29 to January 1
Admission: 300 yen
2. Red spider lilies in Choonan town
In autumn, red spider lilies bloom in many places of Choonan town in Chiba prefecture such as sides of rice fields.
The red spider lily is also called "Higan-bana" in Japanese. Higan means equinoctial week around September 23, national holiday. Bana means flower. The flower blooms in the equinoctial week, so it is called Higan-bana.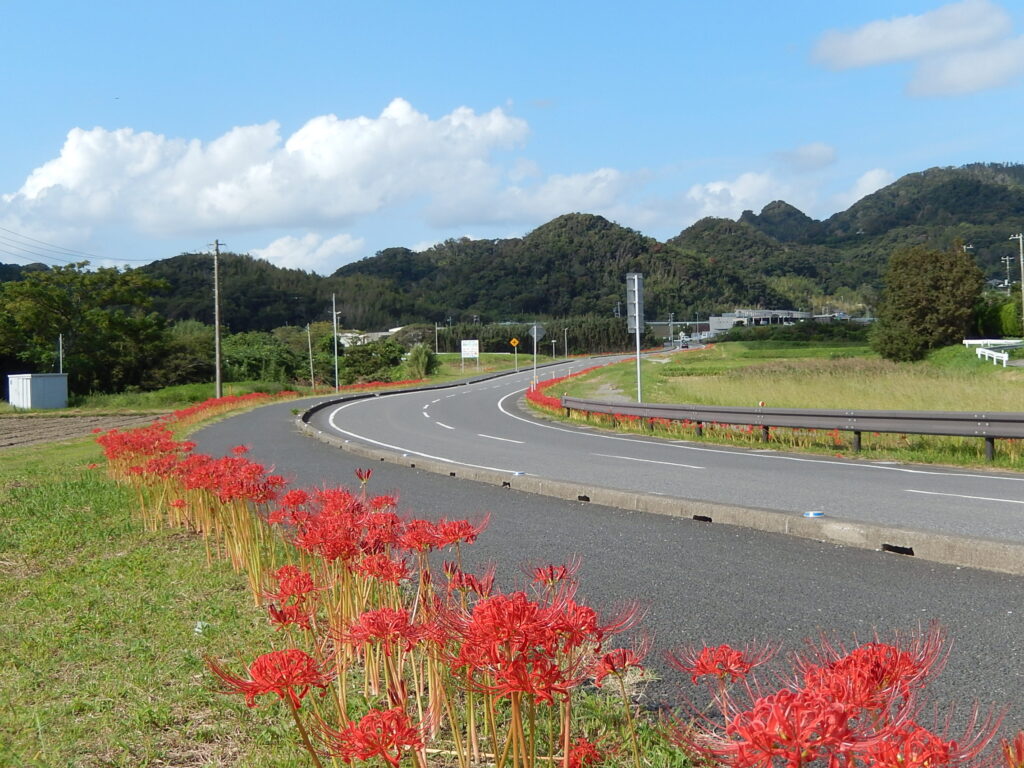 Choonan town is located in the Boso Peninsula in Chiba prefecture. It takes about 1.5 hours to drive from Tokyo through the Tokyo Bay Aqua-Line Expressway. It is a nice place to see countryside of Japan, such as rice fields, fishing villages, and beautiful beaches.
3. Colored maple trees in Naritasan park near Narita airport
Autumn festival is held in November, usually weekend in Naritasan Shinshoji temple. Under colored leaves, visitors can enjoy tea ceremony. Red and yellow colored maple trees are fantastic..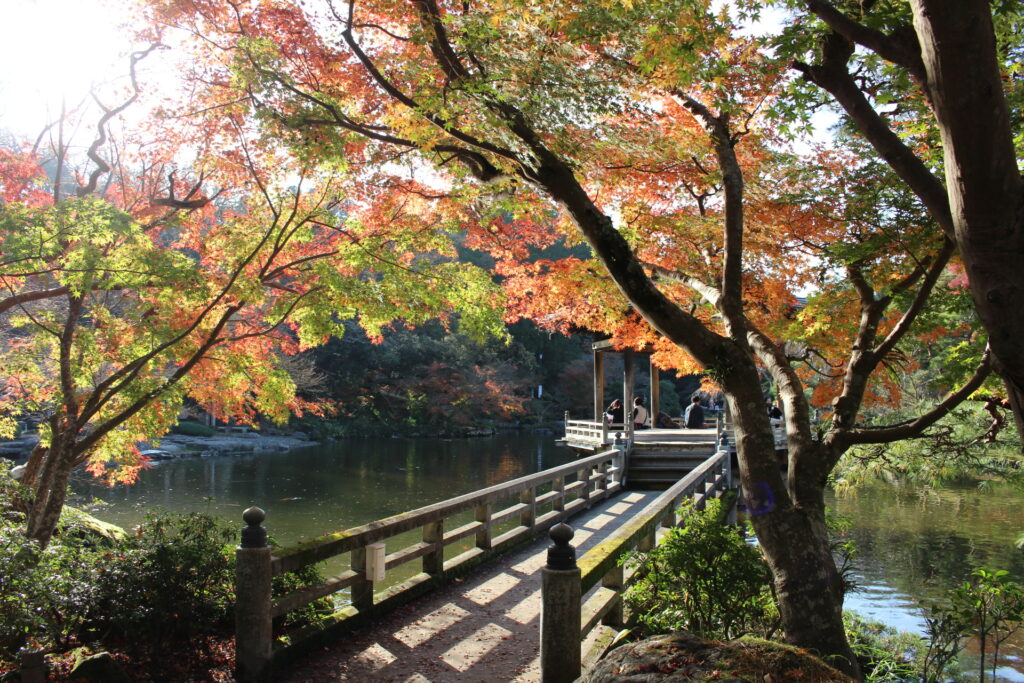 The temple is one of the biggest Buddhist temples in Japan. It is located near Narita International Airport. Behind the main hall of the temple, there is a beautiful Japanese garden. It is the strolling landscape garden that features paths around ponds. Mounds of earth, rocks, and trees are placed around the ponds in order to create miniature reproductions of natural scenery. A paved path winds through a forested hill. Statues of notable monks line each side.
4. Reference
(1) A pamphlet of Koishikawa Korakuen
(2) Boso sightseeing guidebook
■ Contact
Please fill in the following form, if you want to feed back to the author "Eddy Murayama".