I have to admit I am not car-fanatic but was caught by the beauty of a car displayed at Nissan Gallery in Tokyo. When I dropped by Sony Ginza (I am camera-fanatic), I happened to encounter Nissan Silvia in the same building.
Its product code is CSP311, the very first model of Nissan Silvias, making a debut in 1964 at Tokyo Motor Show. Commercial production ended with only 554 because it was a hand-made coupe and the price was almost double Nissan Bluebird.
According to Nissan's HP, the name of Silvia was derived from the name of a beautiful nymph, Sylvia, in Greek mythology. The design concept was "like a jewel" and the symbol color was "champagne gold". I think the beauty of Nissan Silvia CSP311 lived up to that of Sylvia.
On top of its outer form, CSP311 was a very powerful car. In fact, it was adopted as a highway patrol car by Tokyo Metropolitan Police. Among all cars produced in Japan, CSP311 boasted of being fastest (the same engine used for Nissan Fairlady Z) and being strongest in terms of stopping power due to its disc brake system.
Only 60+ were exported to overseas out of the total production of 554. When you visit Ginza, why don't you extend your legs to Nissan Gallery and enjoy viewing the beauty of Silvia.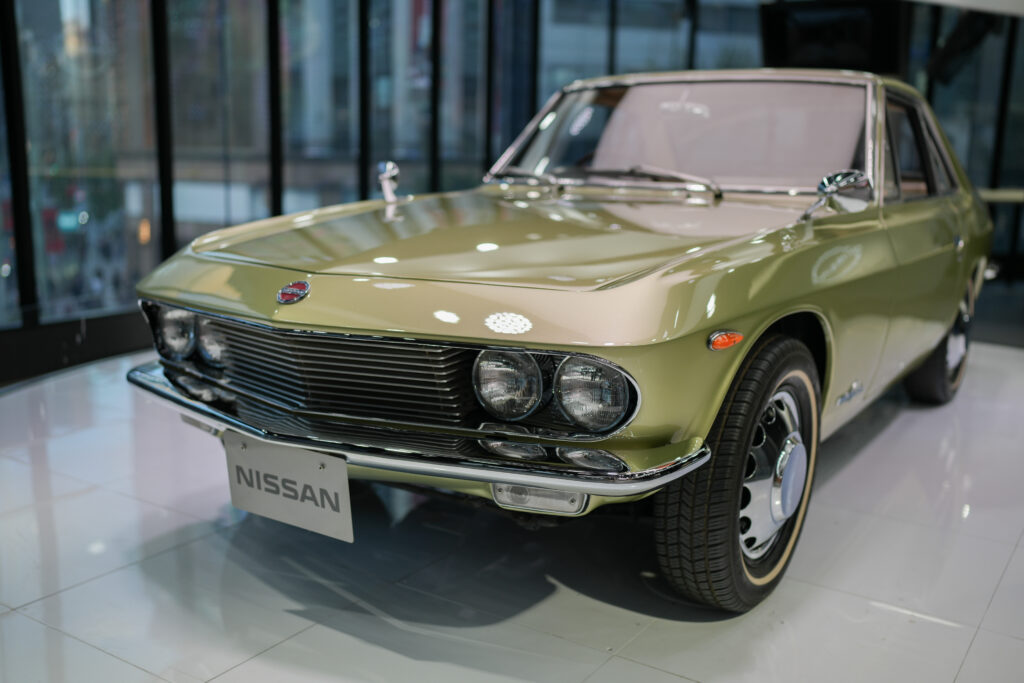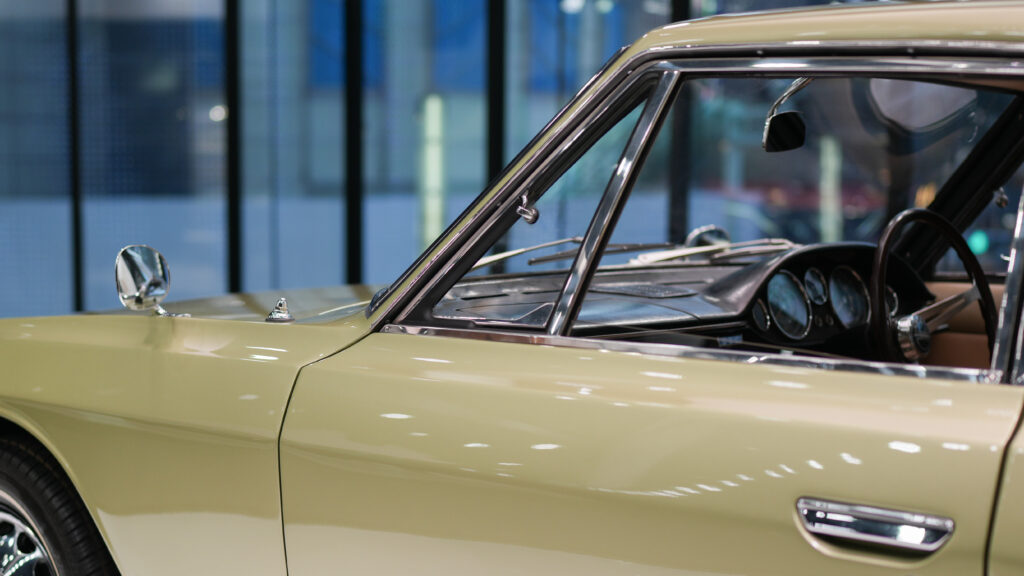 If you have any feedback, please fill in the following. Your message will be sent to the author of this article. Thank you so much for your visit to the site!