Shojin Ryori refer to vegetarian meals served to Buddhist monks. Following Buddhist's precept against killing, no ingredients from animals are used. Instead, vegetables, mushrooms and edible sea plants are cooked.
Today, you can taste Shojin Ryori at Shukubo of several Buddhist temples as well as specialized private restaurants in the town. Enjoy Shojin Ryori which is tasty, low-calorie, low-fat diet!
by Jin Shibata
Photo A: @Yakuouin Temple in Mt.Takao, Tokyo (Other set menus of Shojin Ryori are available, too)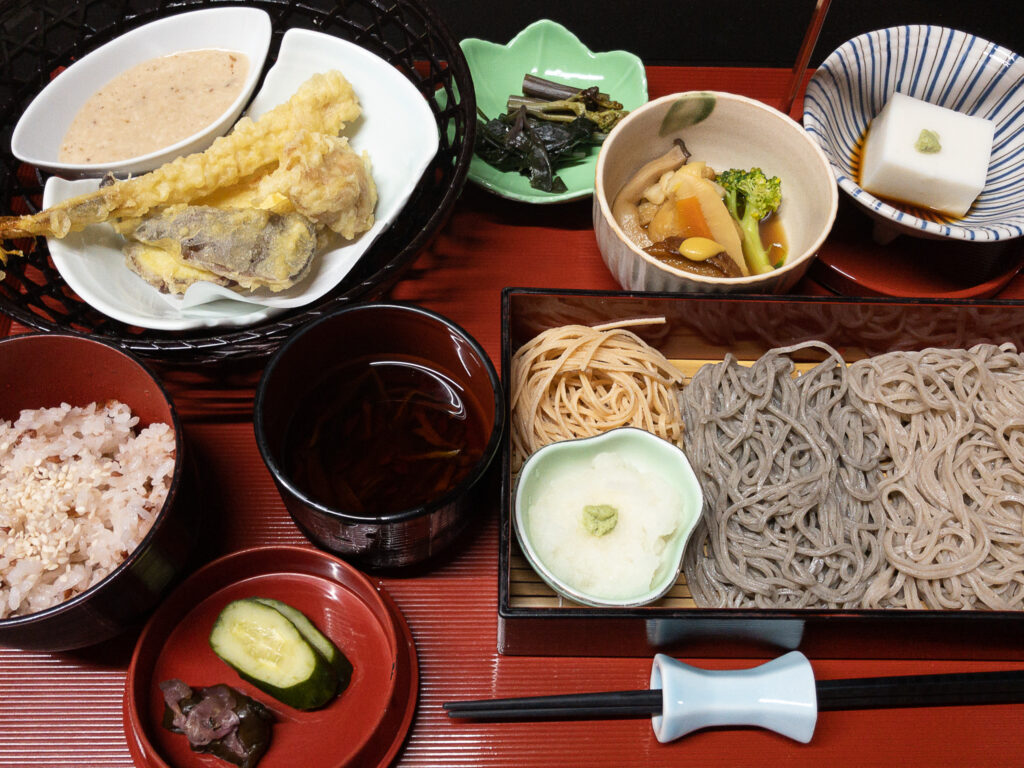 Photo B: @Enryakuji Temple in Shiga, Kinki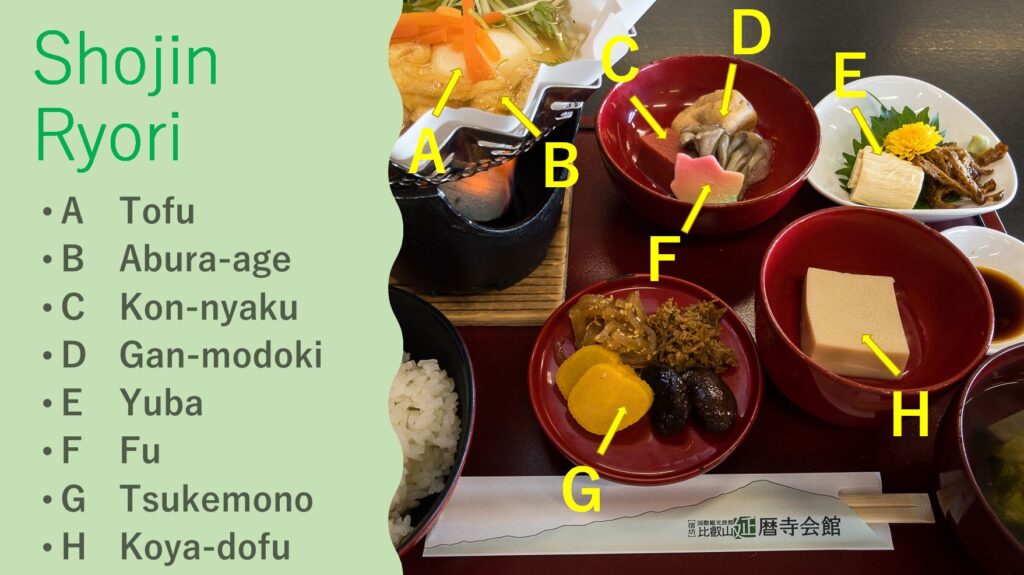 A: Tofu ….. soy bean curd
B: Abura-age ….. slices of soy bean curd which is deep-fried in vegetable oil
C: Kon-nyaku …. jerry-like food made from starch of konjac potato
D: Gan-modoki … deep-fried mixture of Tofu and vegetables
E: Yuba …. soy milk skin
F: Fu … processed food made from wheat gluten
G: Tsukemono ….. pickled vegetables
H: Koyo-dofu ….. freeze-dried Tofu
If you have any feedback, please fill in the following. Your message will be sent to the author of this post. Thank you so much for your visit!