An amazing whale shark welcomes you at the Okinawa Churaumi Aquarium, one of the largest aquariums in the world. It introduces you to the mystery of Okinawa's marine life such as coral reef and big fish including whale shark and manta rays.
1. No.1 Aquarium in Japan
Okinawa Churaumi Aquarium is one of the most popular destinations in Okinawa. It is located within the Ocean Expo Park in beautiful seaside in North Okinawa.
This aquarium is one of the largest aquariums in the world and No.1 in Japan. Actually, its annual attendance and the volume of water tank (Depth:10m, Width:35m, Length:25m) are both No.1 in Japan.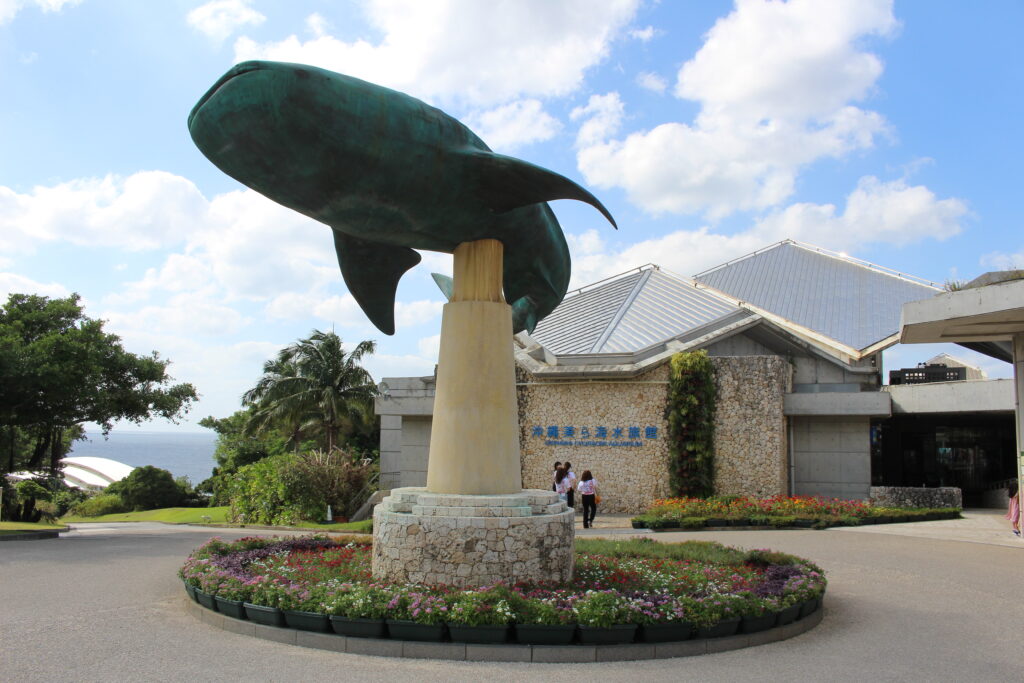 When you enter the park, you will see a modern and well-designed building looking like a castle beside beautiful beach. It is exciting to enter the aquarium building.
2. Amazing Whale shark and Manta rays
The most amazing view is a huge whale shark as long as 8.8m and Manta rays swimming in a gigantic tank called the Kuroshio Sea main tank.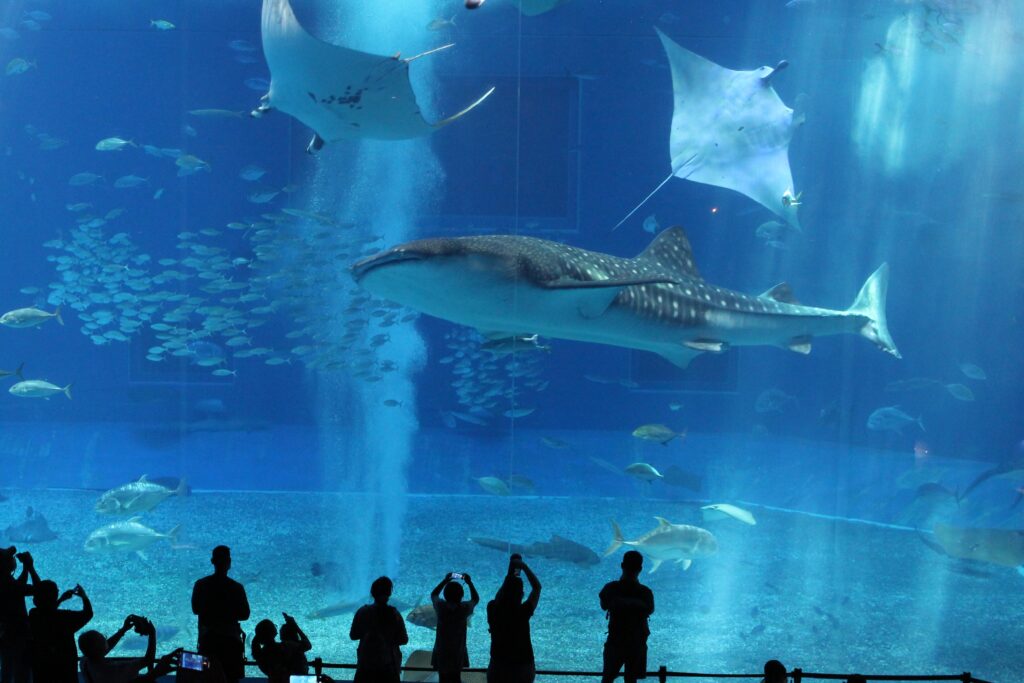 Whale shark is called "Jinbeizame" in Japanese, because its body appearance and patterns look like that of Jinbei, a Japanese traditional jacket. Unlike other sharks, the giant whale shark is a peaceful creature that eats small plankton. Manta rays are difficult to breed, but the aquarium succeeded to breed them for the first time in the world. Now four big manta rays are swimming in the tank.
Everybody stopped to see this for a while in a dark theater like area before going to other attractions. I thought it worth coming to Okinawa to see only this.
3. Dolphin show and Okinawa village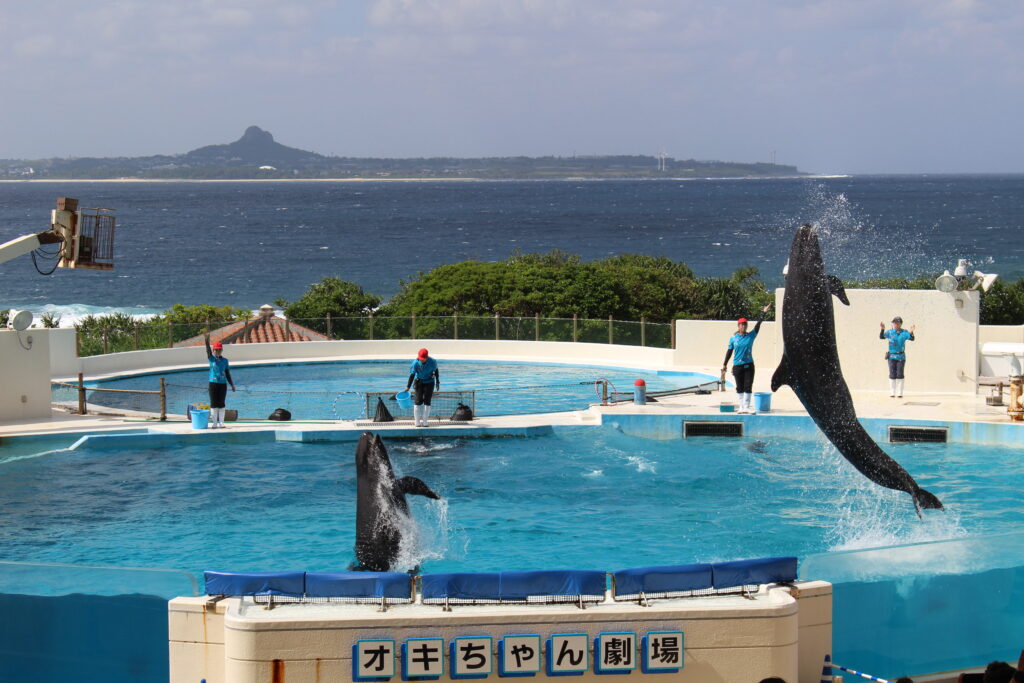 In the Ocean Expo Park, there is the Dolphin Show Stadium called the Okichan Theater in front of blue ocean. You can see exciting shows with dynamic performance by dolphins.
Also, there is a native Okinawan village that is the re-creation of an old community of the 17th to 19th centuries, during the Ryukyu Kingdom era. You can experience the traditional Okinawan lifestyle at the Mayor's House.
4. Location
It is located in Motobu town Okinawa. It takes about tow hours by car from Naha Airport.
5. Reference
(1) A pamphlet of the Okinawa Churaumi Aquarium
(2) Okinawa sightseeing guide book
■ Contact
Please fill in the following form, if you want to feed back to the author "Eddy Murayama".