Tateyama is a beautiful seaside city and a one-day sightseeing attraction from Tokyo. It takes two hours from central Tokyo. Many people enjoy beautiful beaches and fresh seafood.
1. Beautiful coast lines
There are many nice beaches for swimming and fishing in Tateyama. The above photo shows Tateyama Bay. People enjoy swimming and sailing there. When it is fine, you can see scenic sunset and Mt. Fuji to the west.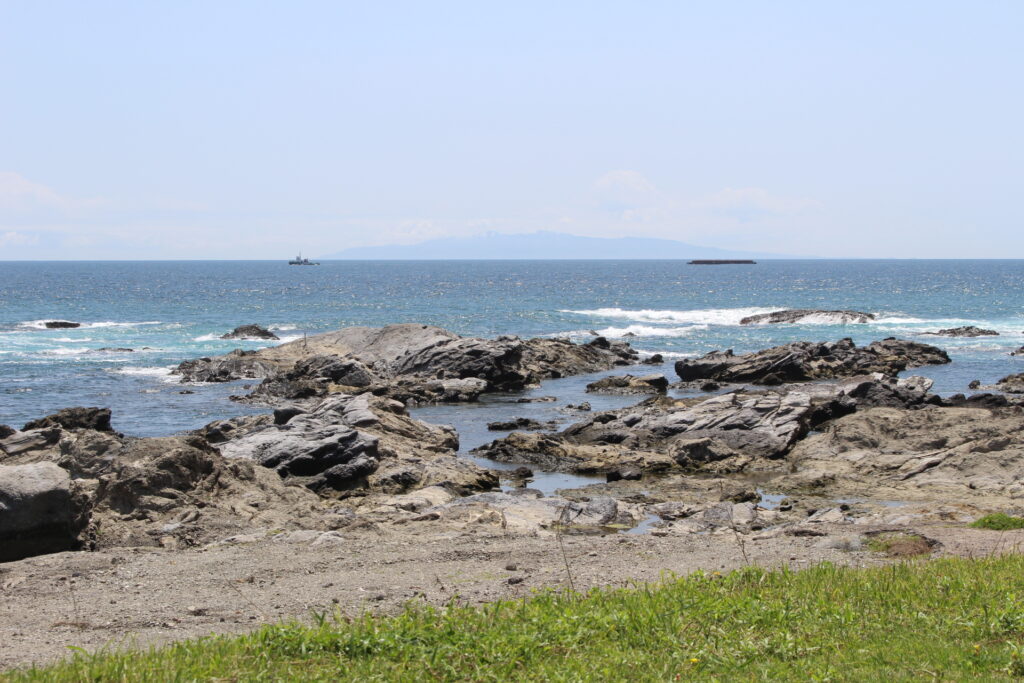 Daibo cape is one of the most beautiful spots where you can see the Pacific Ocean and some of the Izu seven islands including Ooshima island. By the cape, there is a nice restaurant which offers fresh seafood, because they catch fish by their fishing boat in every morning.
2. Delicious seafood
In Tateyama, there are a lot of seafood restaurants. These photos show sashimi and fried horse mackerel at the old restaurant loved by locals. Fish dishes have much quantity, because many local restaurants are for fisher men who eat much.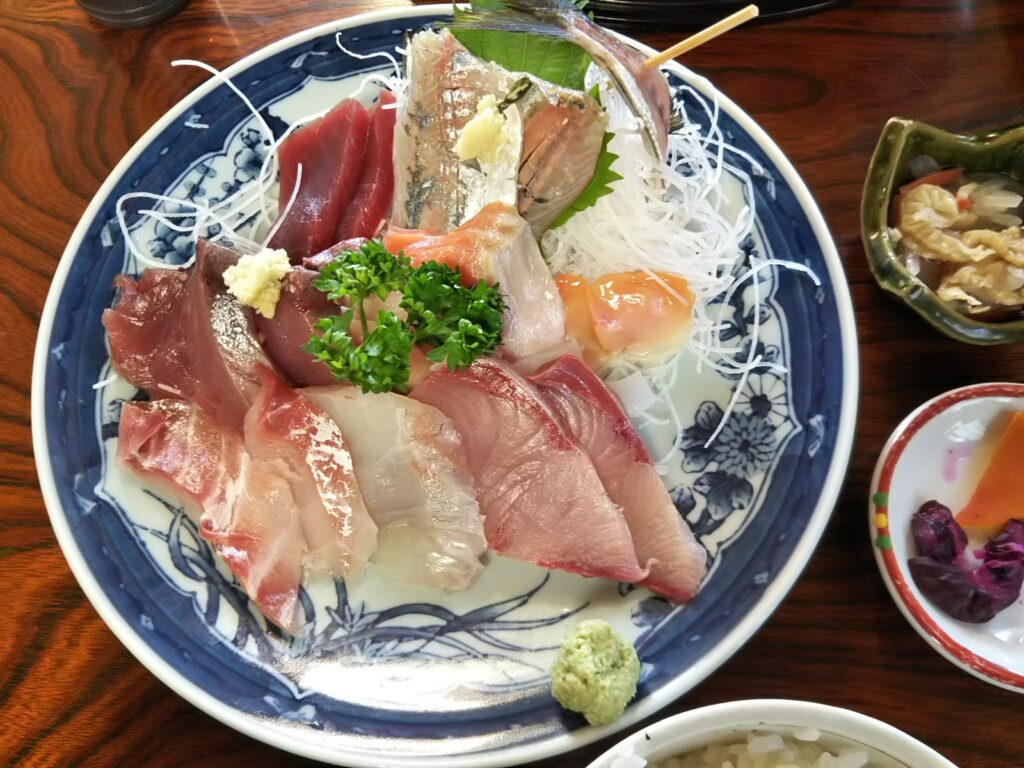 Sashimi means sliced row fish meat. This sashimi dish contained tuna, horse mackerel, yellow tail, bonito, ,salmon, squid and ark shell. They are fresh and awesome.
3. Cliff-hanging temple
An interesting temple is Daifukuji temple, also known as cliff temple. It takes several minutes from the parking lot to climb to the temple hall which was constructed on the cliff. Panoramic views from the terrace are amazing.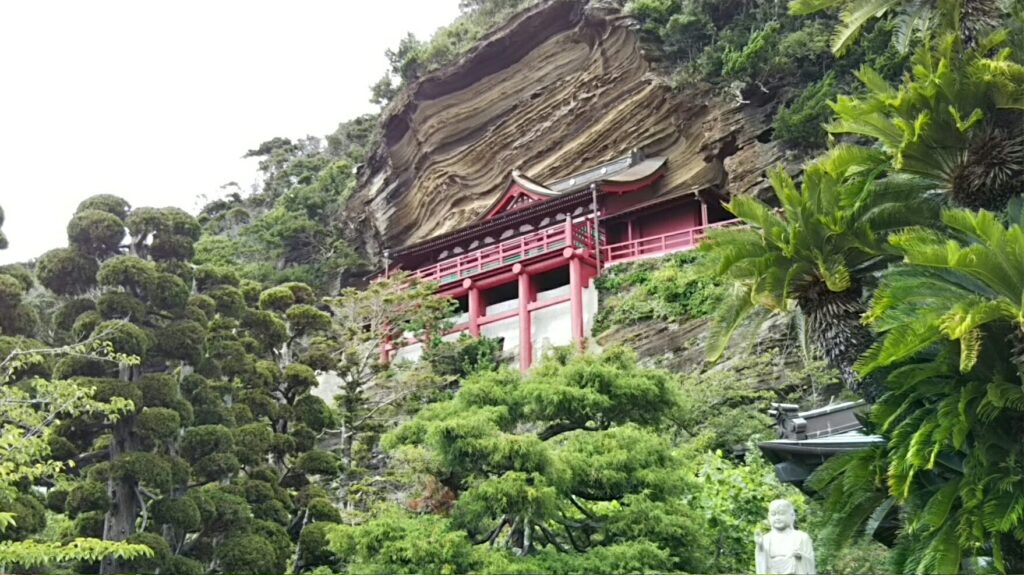 In the hall there is the eleven faced Kannon, the Goddess of Mercy. This statue has been offering for sea safety science it was said to be created in the 8th century.
4. Tomiura roadside station
At the Roadside station Tomiura, there is a beautiful flower garden. You can see country side like rice paddy and enjoy drinks and ice cream. They sell specialty fruits called biwa or loquat. It is worth visiting.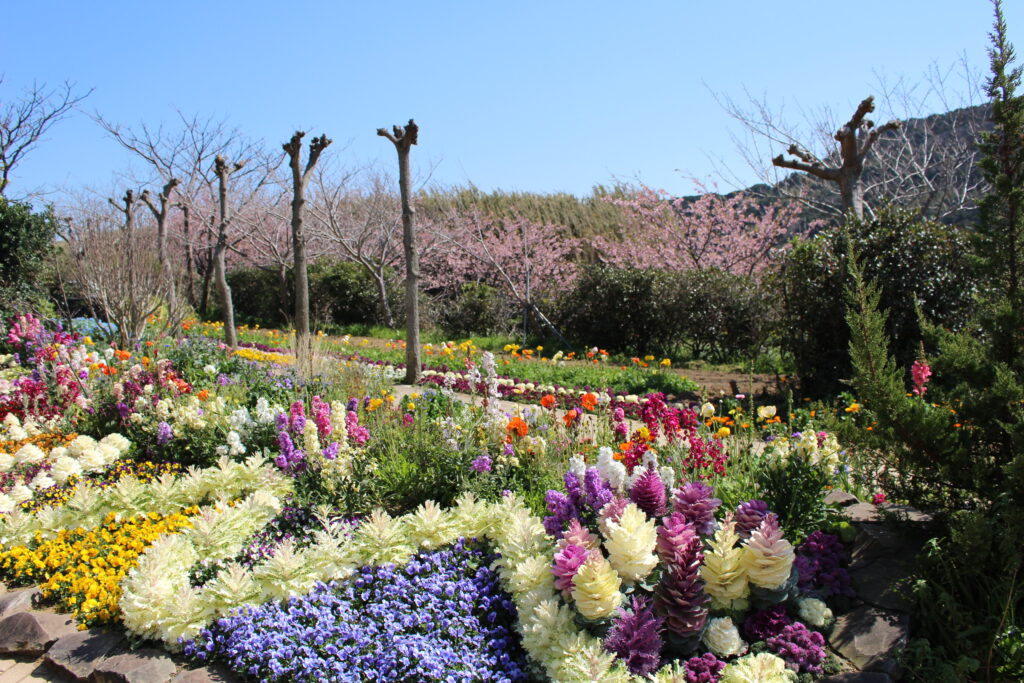 A roadside station is a roadside rest area for those driving in Japan. Roadside stations are located along normal roads or highways, usually in countryside, not in big cities like Tokyo. They provide free parking space, restrooms, regional information, shops and restaurants. It may be one of the unique Japanese cultures.
4. Location
Tateyama city is located on the Boso peninsula's southern end. It takes about tow hours from Tokyo by train.
5. Reference
(1) A pamphlet of Tateyama city
(2) Tateyama sightseeing guide book
■ Contact
Please fill in the following form, if you want to feed back to the author "Eddy Murayama".