Today (April 9th), I enjoyed viewing the full bloom of "Sato-Zakura" cherry blossoms in Yokohama.
"Sato-Zakura" is a species whose blossoms are double-flowered (multi-layered petals) and come into full bloom usually 10 ~ 14 days after "Somei-Yoshino" which is the most prevalent Sakura in Japan. This year (2023), Somei-Yoshino came into full bloom around March 22 ~ 23 in Yokohama and Tokyo. It is apparent that the theory of 10 ~ 14 day delay of Sato-Zakura works for this year, too. This means even if you miss viewing popular Somei Yoshino in Tokyo, please do not get disappointed because Sato-Zakura cherry blossoms in Yokohama will entertain you 10~ 14 days later.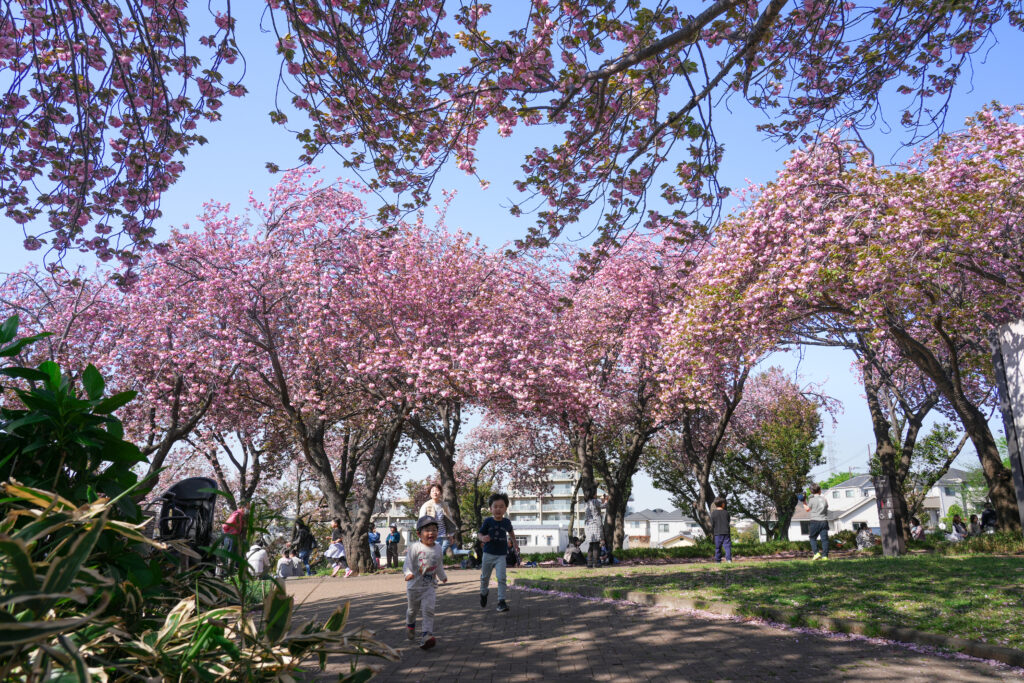 Photos were taken today at Kikuna Sakura-yama Park in Yokohama.
There is a good story behind the creation of the park. A developer purchased the area adorned with Sato-Zakura cherry trees from a land owner for constructing a huge apartment but local people staged a big opposition movement, which finally had Yokohama City purchase the area from the developer to convert to Sakura-yama Park. Local people love the place and help maintain the beauty of the park.
On top of photos pasted above, please enjoy a one-minute video which was taken at Kikuna Sakura-yama Park on April 13, 2022.
If you have any feedback, please fill in the following. Your message will be sent to the author of this article. Thank you so much for your visit to the site!