Kurobe Gorge is a nice place to see natural scenic beauty in the mountains of Japan. The main attraction is a railway journey along the winding railroads in the gorge. You can definitely experience adventure there.
1. Kurobe Gorge
Kurobe Gorge is a canyon in the mountains of the Northern Japan Alps in the central Honshu, Japan. It is a popular sightseeing spot for not only Japanese but also foreigners, because you can go into the deep mountain areas by mountain train called the Kurobe Gorge Railway and see natural scenic beauty.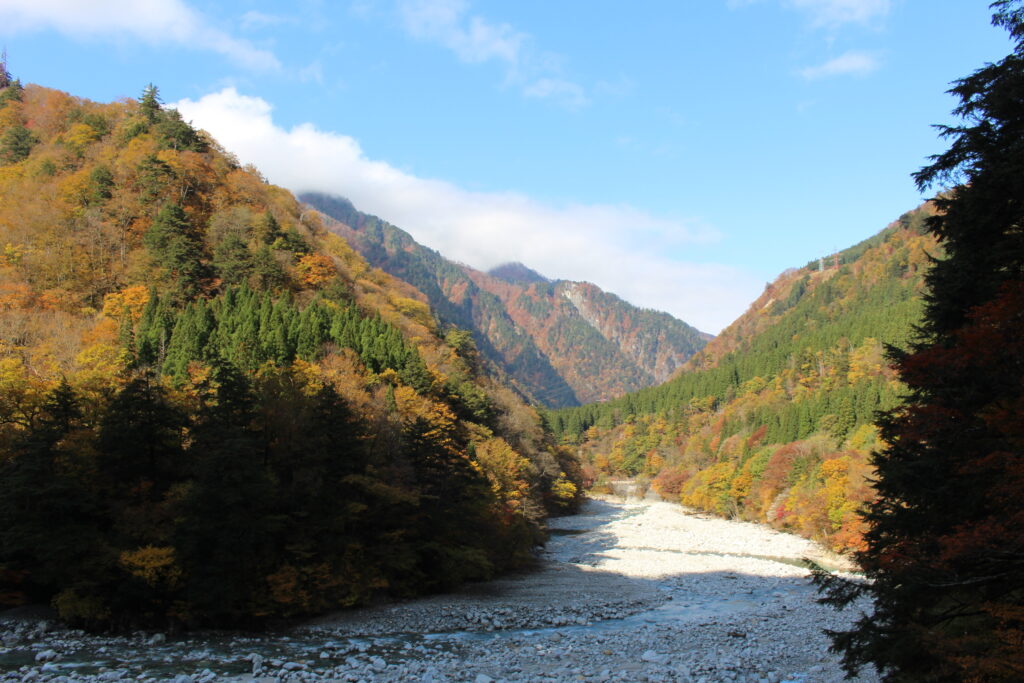 2. Railway journey
The main attraction of Kurobe Gorge is a railway journey to see beautiful mountains and rivers.
This railway used to transport workers and materials to construction sites of dams in the mountains. Now, the small trains operate along a winding 20-kilometer railroad from Unazuki and Keyakidaira stations.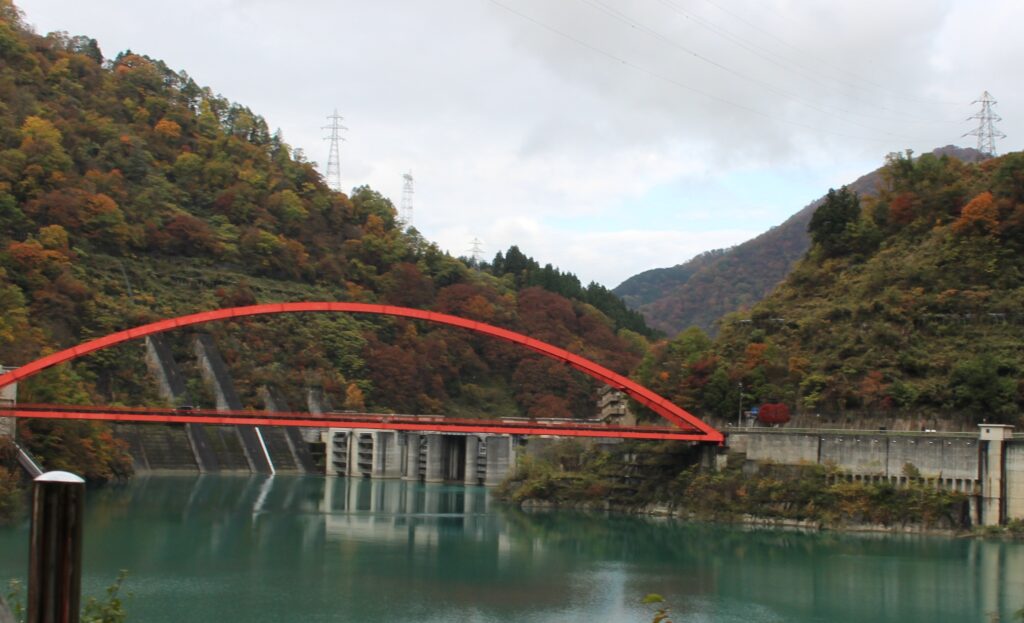 The railway runs from early May to the end of November. When I visited there in the middle of November, I could enjoy splendid autumn leaves along the railway and I saw wild monkeys walking near the rail. It is expected to see refreshing fresh green in spring and the cool winds in summer, too.
3. Kuroyon dam
One of the dams is the Kuroyon Dam which is the tallest (186m) dam in Japan. It is owned by Kansai Electric Power Company to provide huge electricity to the Kansai Area. It was constructed from 1956 to 1963. The project was so difficult that 171 workers died by accidents during the construction.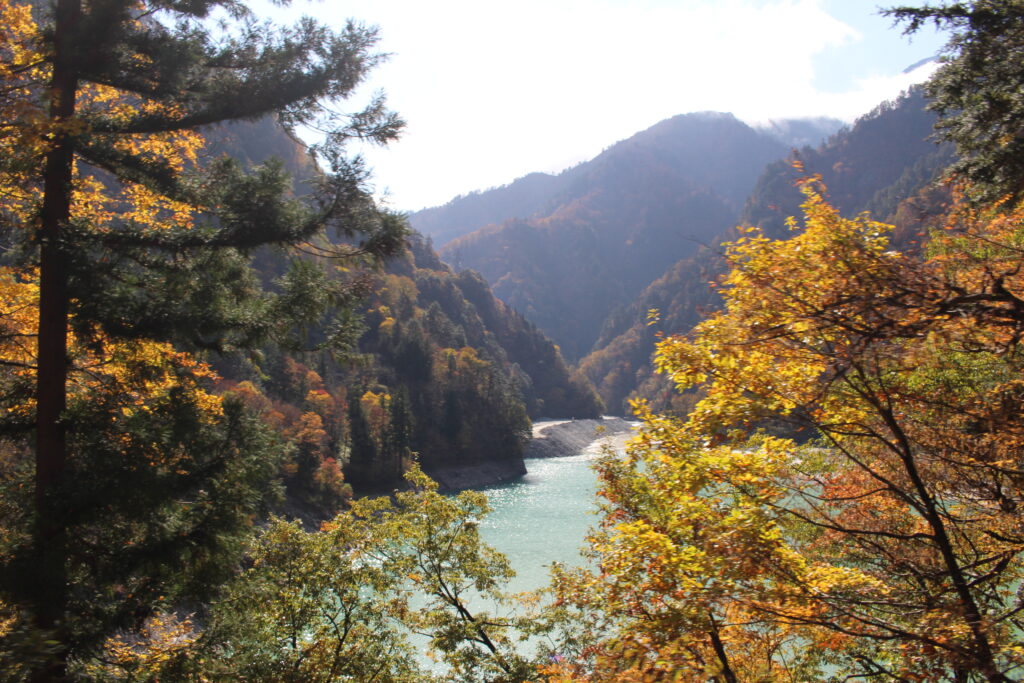 A famous movie was made about this difficult construction. "The Sands of Kurobe" is a 1968 Japanese movie produced by stars Toshiro Mifune and Yujiro Ishihara who were very famous movie stars in 1960s to 1980s. The movie made a hit very much all over Japan and the name of the dam became well known.
4. Location
Kurobe Gorge is located in the mountains of Toyama prefecture in Chubu region.
5. Reference
(1) Kurobe sightseeing guide book
■ Contact
Please fill in the following form, if you want to feed back to the author "Eddy Murayama".