Takaoka is a traditional city in Toyama prefecture located on the coast of the Sea of Japan in the Chubu region on central Honshu. The followings are three of popular sightseeing spots.
1. Doraemon Tram
Takaoka city is the birthplace of Doraemon's creator, Fujio F. Fujio. Doraemon is one of popular anime characters in Japan. Doraemon is a futuristic robot cat. One of his famous gadgets is a Dokodemo door which enables you to instantly transport anywhere you want.
The locals including the city government uses anime characters of Doraemon series to promote tourism. There are a lot of monuments of Doraemon in the city and they sell souvenirs of Doraemon related confectionaries. Doraemon tram is one of them.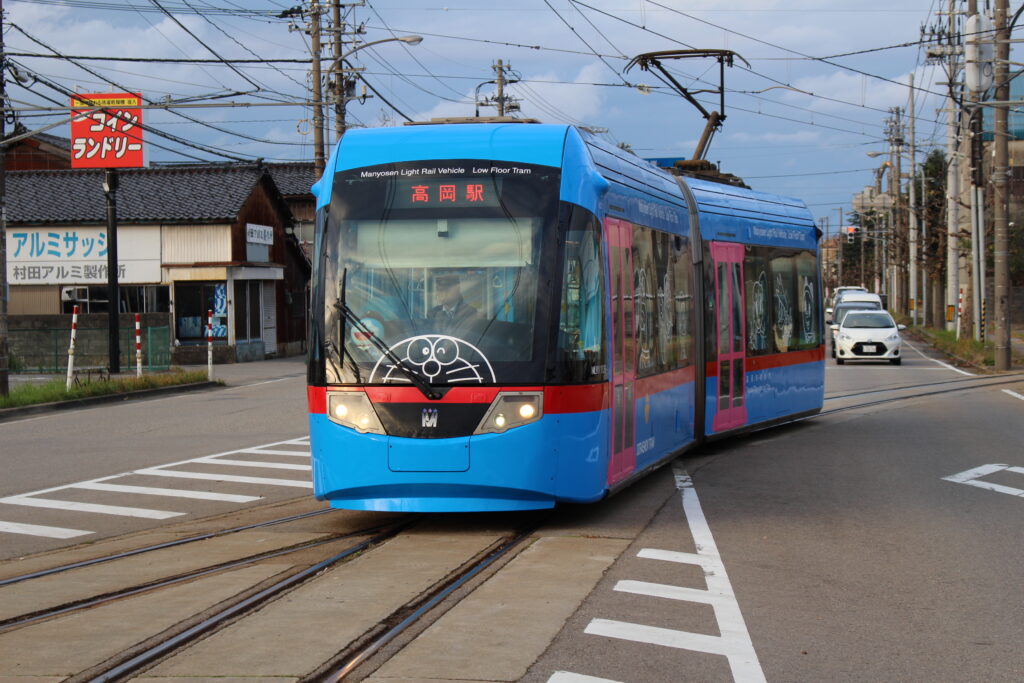 The Doraemon tram runs along the Manyosen Line connecting Takayama and Imizu. It is decorated with Doraemon related images painted on the interior and outside. It is fun for not only children but also adults to ride and see the interesting interior. Some announcements are done by Doraemon's voice.
2. Takaoka Great Buddha and Isui Shrine
Takaoka Daibutsu which means Takaoka Great Buddha is said to be one of the three Great Buddha statues of Japan alongside the Nara's Daibutsu and the Kamakura Daibutsu. The current statue was completed in 1933 utilizing local bronze casting techniques. The original wooden statue was built in 1745, but it has been damaged by occasional fire incidents. It is 15.85 meters tall and weighs 65 tons. Visitors can enter the base blow the statue and see some displays including the head of the previous statue.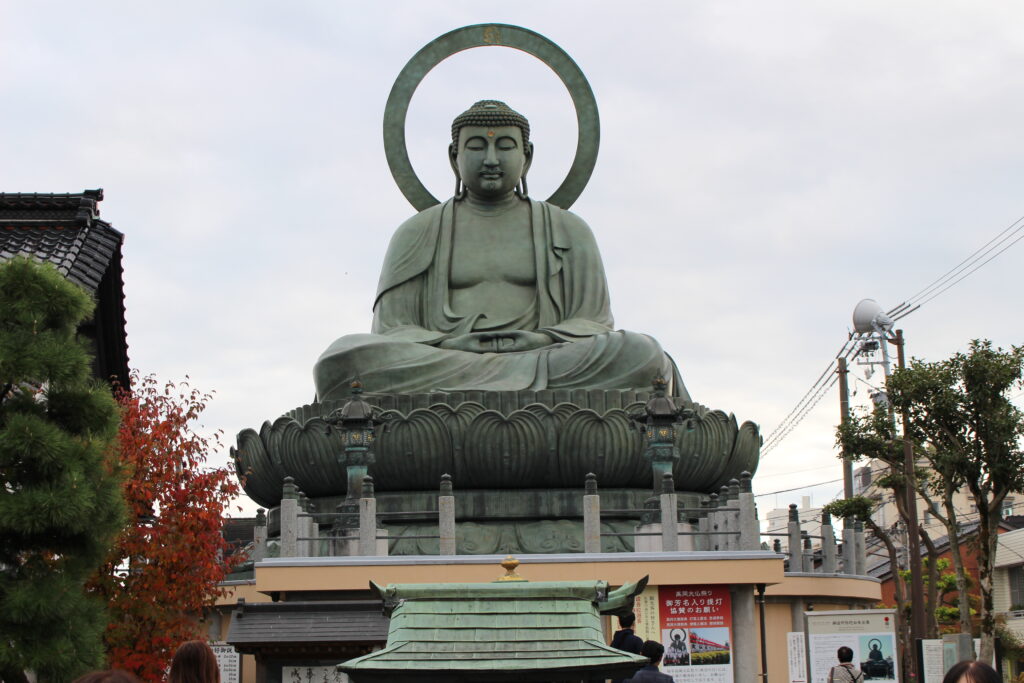 There is a large Takaoka castle park about ten minutes-walk from the Great Buddha. The park is actually a site of ruins of the Takaoka castle. In the park, there is the Imizu Shrine. Very quiet and holly surrounded by trees, it is worth visiting. This area is famous for cherry blossoms in spring and for autum leaves in fall.
3. Amaharashi Coast
This beautiful coast is located between Takaoka and Himi. Its white sand and stately pine trees are very impressive. You can see the Tateyama mountains, which are more than 3,000m, on the other side of the Toyama Bay. When I visited there by local train in November, I could see the shining mountains range covered with snow.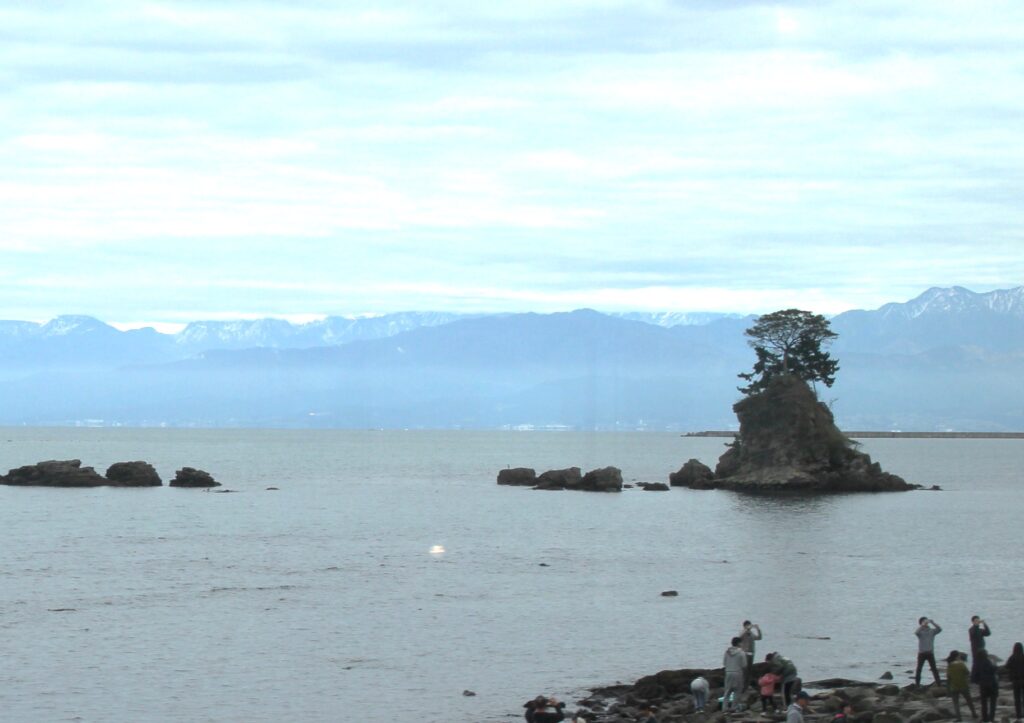 Amaharashi translates as "rain clearing". The name came from a legendary. In the year 1187 when tragic warrior Minamono no Yoshitsune hid in the cave under a rock on the coast to wait for a rainstorm to end. Yoshitsune was the younger brother of Minamoto no Yoritomo, the founder of the Kamakura shogunate.
4. Location
Takaoka is a city located in Toyama prefecture in Chubu region.
5. Reference
(1) A pamphlet of the Takaoka Daibutsu
(2) Takaoka sightseeing guide book
■ Contact
Please fill in the following form, if you want to feed back to the author "Eddy Murayama".