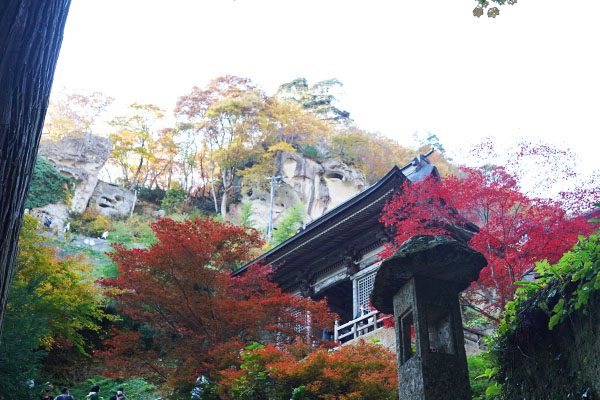 Overview
Rissyakuji Temple, also known as Yamadera, literally "temple on the mountain", is said to have been founded by Ennin, the 3rd head priest of the Tendai sect of Buddhism, in 860. Since ancient times, it has been worshiped as a temple for severing bad relationships.

The 1,015 stone steps leading up to Okunoin or the inner sanctuary are quite long, but it' said that as you climb each step, your desires and dirt disappear, and you become a bright and righteous person.

In 1689, Matsuo Basho, great haiku master, visited Yamadera during his travels, where he composed the following famous poem*.
Up here, a stillness ――
The sound of cicadas
Seeps into the crags
*Note: English translation by Michigan-born poet and essayist Arthur Binard
Konpon-chudo Hall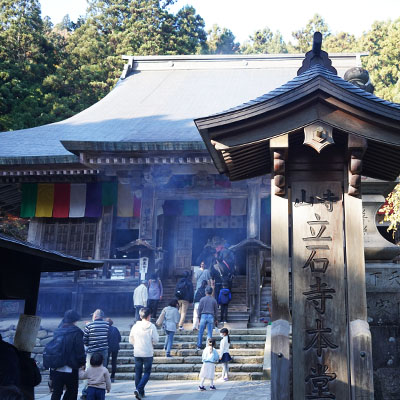 The Eternal Dharma Lantern is separated from Enryakuji, the head temple of the Tendai sect and a world heritage site on Mt. Hiei, located on the boarder between Kyoto and Shiga.
Hie Shrine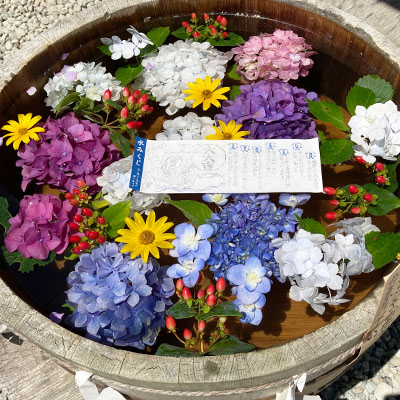 This shrine is dedicated to the guardian deity of Yamadera, following Hie Taisha Shrine, located in Shiga, to that of Mt. Hiei. When I drew a fortune-telling slip whose letters appear when soaked in water, it was great great luck.
Sanmon Gate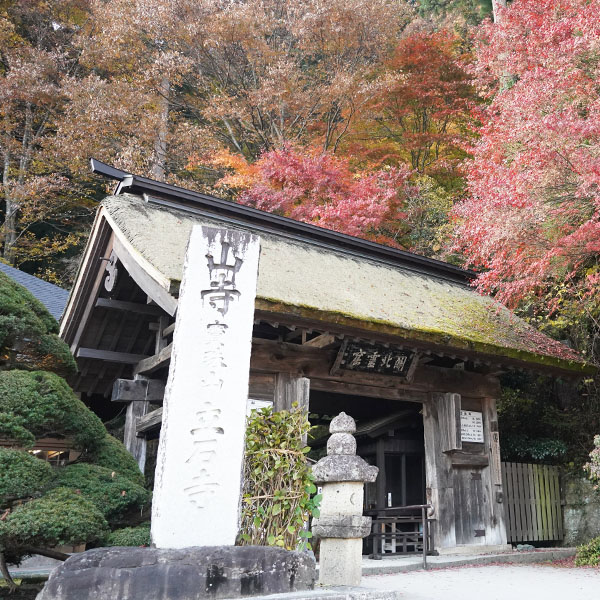 Once you pass through the gate with a thatched roof, you pay the entrance fee, and the over 800 stone steps leading to Okunoin await you.
Godaido Hall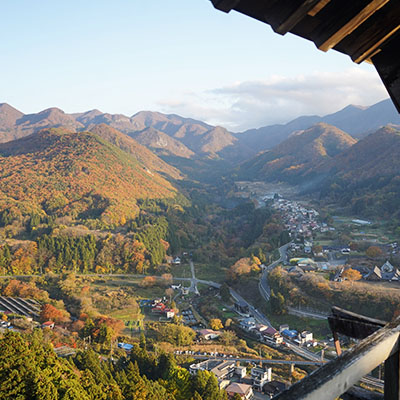 From here, you can overlook the breathtaking scenery and also see the Futakuchi Highway that continues to Sendai in Miyagi Prefecture.
As a goshuin collector, I visited the temple on Jul 22, 2020 and Nov 7, 2021.
Temple Town
Both sides of the approach from JR Yamadera Station to Rissyakuji Temple are lined with restaurants and souvenir shops. You can enjoy specialties such as konjac or devil's tongue, cherry soft-serve ice cream, and soba or buckwheat noodle.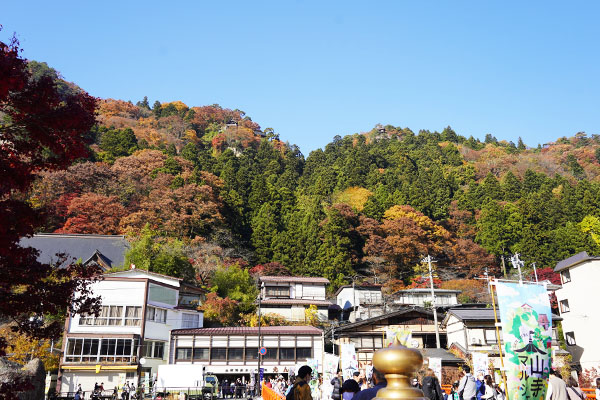 Of course, the diversity of ramen is great, but as I've gotten older, I've grown to prefer soba noodles for their subtle flavors and aromas.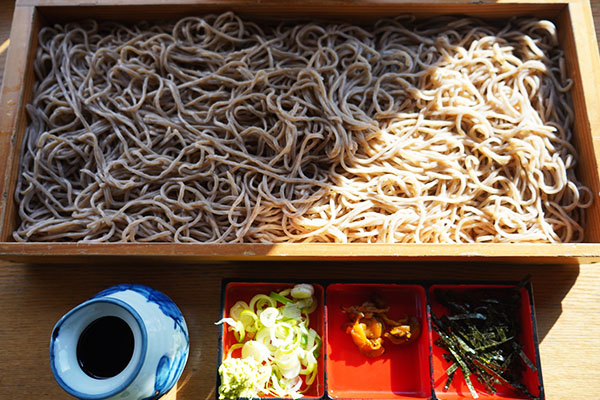 When I visited Yamadera last November, I enjoyed Yamagata's specialty plate soba at Mitoya after standing line for 15 minutes.
Basic information
Access
Senzan Line, 10 minute walk from JR Yamadera Station
Visiting Hours
Gate Opening 8:00 am
Last Reception 3:00, 4:00 pm (depending on the season)
Gate Closing 4:00, 5:00 pm (depending on the season)
Entrance Fee
Adults (University, High School Students) : 300 JPY/person
Junior High school Students: 200 JPY/person
Children (over 4 years old): 100 JPY/person
Relating Tours
If you have any feedback, please fill in the following form. Your message will be sent to the author of this article. Thank you for reading!!