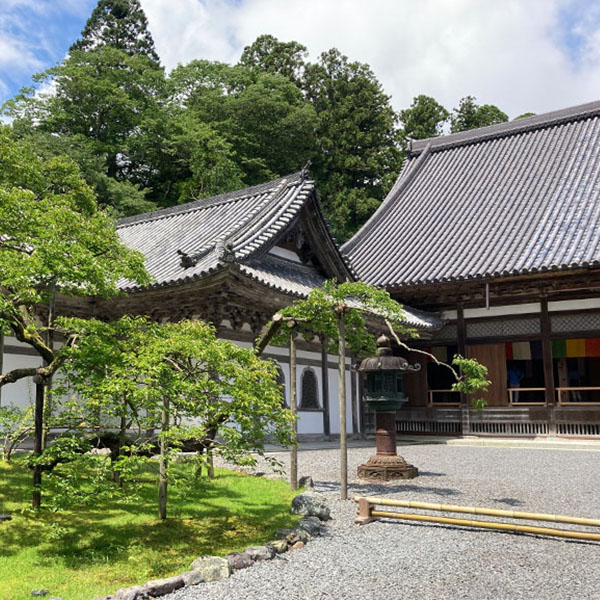 Overview
Zuiganji Temple, located in Matsushima, was founded in the early 9th century, and its sect and temple name changed from Enpukuji of the Tendai sect, to Enpukuji of the Kenchoji school of the Rinzai sect, to the current Zuiganji of the Myoshinji school of the Rinzai sect.

In the Edo period, Date Masamune, one of the most popular samurais, who was based in Sendai, decided to restore Enpukuji Temple of the Kenchoji school, which was in ruins, and completed a renovation in the early 17th century. The cathedral, including National Treasure, was built by him.

It is said that Masamune planned to invite the emperor to Zuiganji Temple if he overthrew the Edo shogunate and united the nation. Its Jo-jodan-no-ma, the room where the emperor sits, is evidence of this.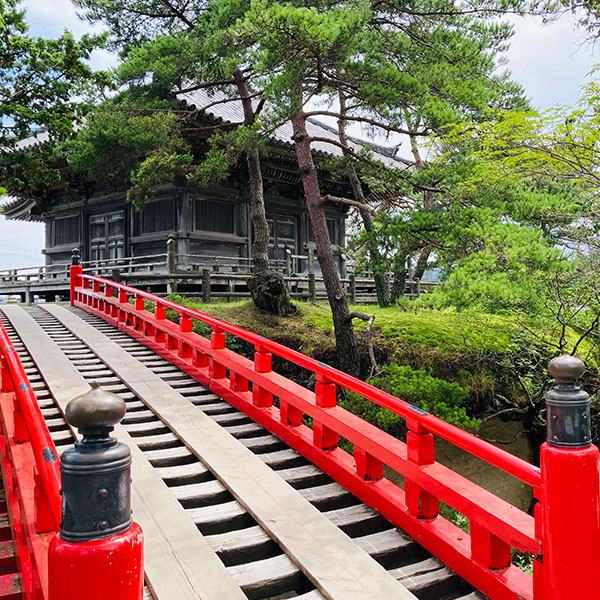 Godaido Hall
The hall is the symbol of Matsushima, built by Date Masamune in 1604, and has been designated as a national important cultural property. There are pleasure boat docks nearby, so it is a photo spot where you can capture the boats that come and go in Matsushima Bay.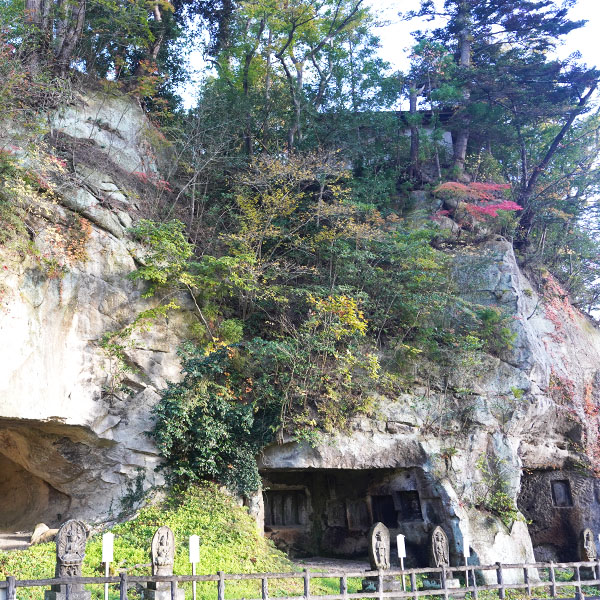 Cave Ruins
The walls of the cave on the right side of the approach are inscribed with countless memorial towers and posthumous names, suggesting that it was used as a memorial site. Matsushima has been a place where memorial services have been held since ancient times, and the ruins have a very mysterious atmosphere.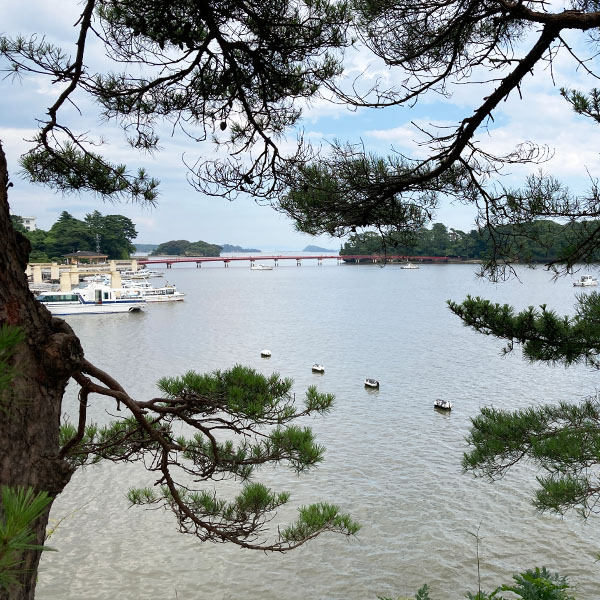 Matsushima Bay
Matsushima, literally "Pine Island", is counted as one of Japan's three scenic spots. It's a port town, so you can enjoy seafood at the town. Matsuo Basho, great haiku master, is said to have been unable to compose a haiku for the spectacular view of Matshushima.
As a goshuin collector, I visited the temple on Jul 22, 2020 and Nov 8, 2021.
goshuin
Zuiganji Temple offers multiple goshuin such as the goshuin of its principal image (left) and the goshuin of Godaido (right), and it takes time to handwrite each one. If you wish to receive goshuin, please deposit your goshuin book at the office on the left side of the visitor reception desk, then visit the main hall, and receive it at the end of worship.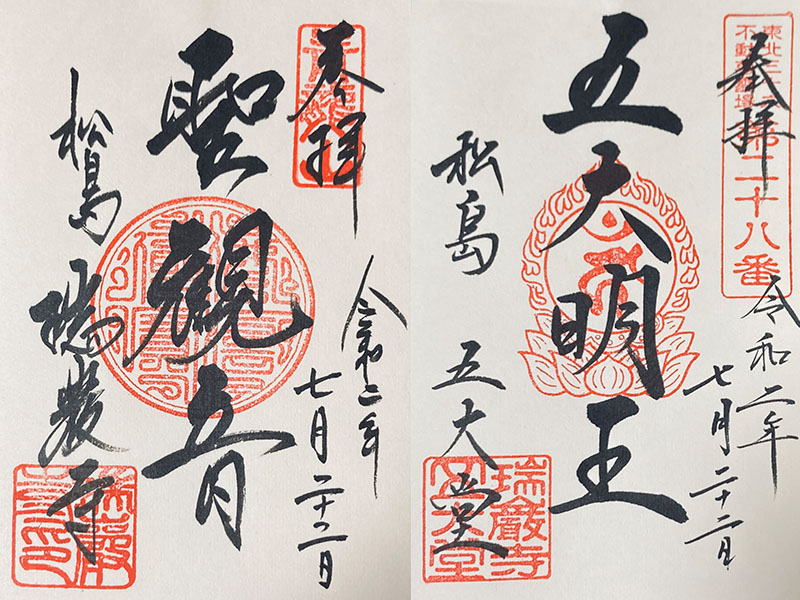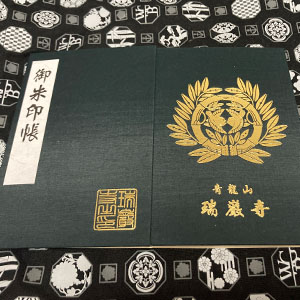 goshuin book
Of course, even if you have already purchased a goshuin book from another temple or shrine, you can receive goshuin at the temple. However, if you don't have any goshuin book at hand, you can also purchase a Zuiganji original goshuin book. It cost me 1,200 yen to get a book. Looks so chic but reasonable…
Basic information
Access
Senseki Line, 10 minute walk from JR Matsushima Kaigan Station
Tohoku Main Line, 25 minute walk from JR Matsushima Station
Visiting Hours
Gate Opening 8:30 am
Last Reception 3:00, 3:30, 4:00, 4:30 pm (depending on the season)
Gate Closing 3:30, 4:00, 4:30, 5:00 pm (depending on the season)
Entrance Fee
Adults (University, High School Students) : 700 JPY/person
Children (Junior High school, Elementary School Students) : 400 JPY/person
Related Tours
If you have any feedback, please fill in the following form. Your message will be sent to the author of this article. Thank you for reading!!