Yellow triangles are often used as hazard safety signs. In Takeshita Street in Harajuku, Tokyo, however, they represent delicious crepes.
When I had a stroll in the Takeshita Street in Harajuku, Tokyo, I encountered many crepe shops, each of which had a waiting cue by many people. According to my Google search, there are 17 crepe shops in the Takeshita district!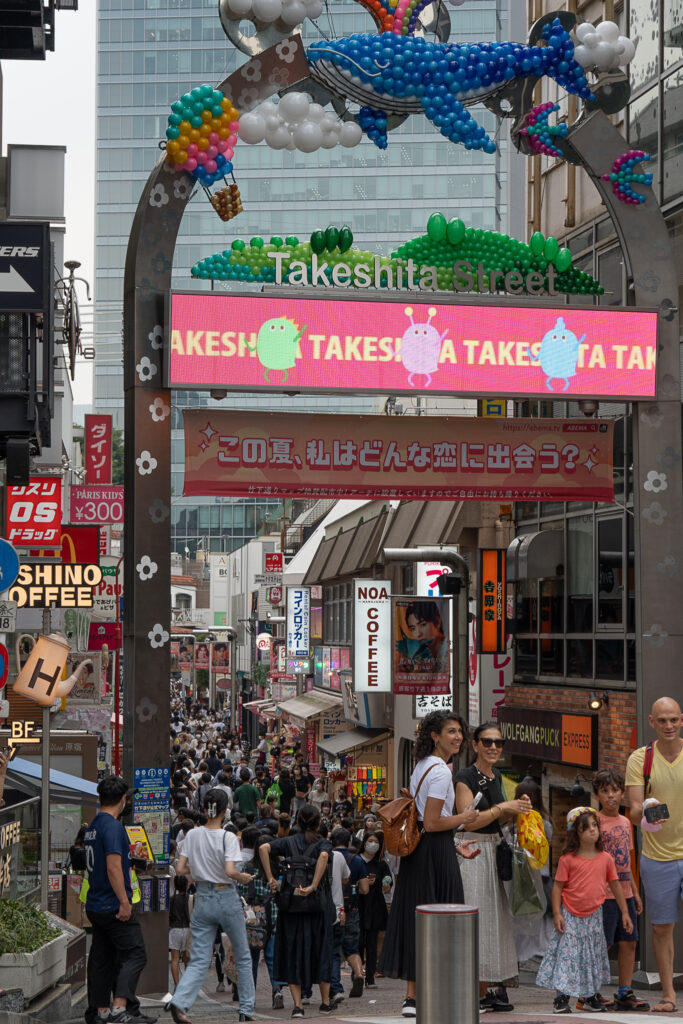 As the photos show, there are dozens of variations which would puzzle you. You can order your customized one by selecting your favorite ingredients, too. The menu of a crepe shop in Takeshita reads as follows. Your choices are plentiful.
14 types of whip cream … flavored with apple cinnamon, caramel apple, Azuki bean ….
7 types of custard cream … flavored with chocolate, cream, banana, blueberry …
8 types of cake … Kiwi cheese cake, blueberry chocola cake, caramel apple cheese cake …
2 types of Gelato … vanilla, chocolate.
2 types of crepe skin … warm, normal temp. 
11 types of topping … 5 kinds of fruits, tuna, egg, ham, caramel/strawberry sauce …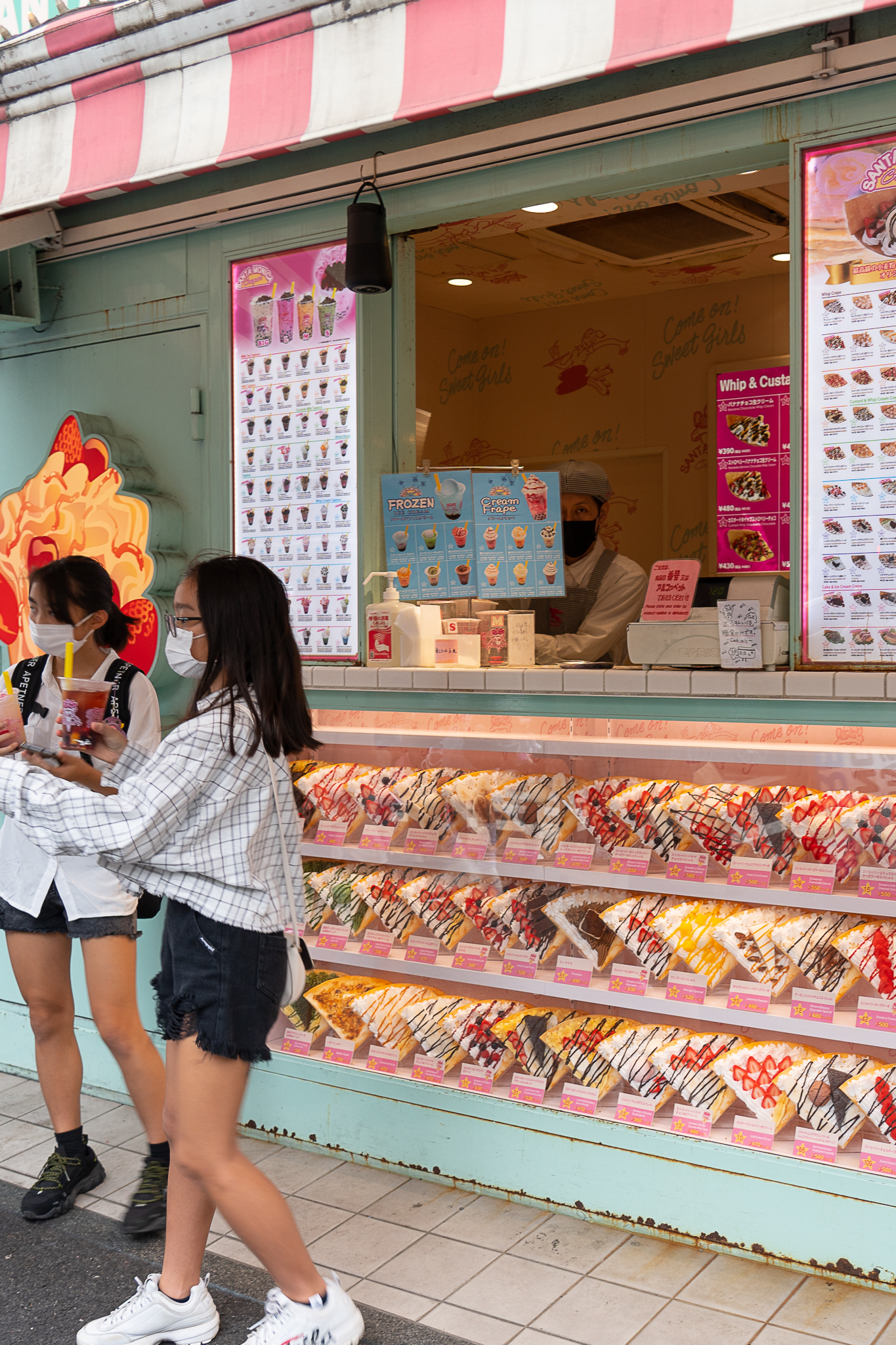 Please join Japan's younger generation & enjoy those dangerous triangles which are actually very tasty! And, please skip your next meal.
By Jin Shibata
If you have any feedback or inquiry, please fill in the following. Your message will be sent to Jin Shibata, the author of this article. Thank you!