The Sumida River flows through the north part of Tokyo and drains into Tokyo Bay. Now many cruise boats called water buses are operating. It is refreshing to see Tokyo from a boat.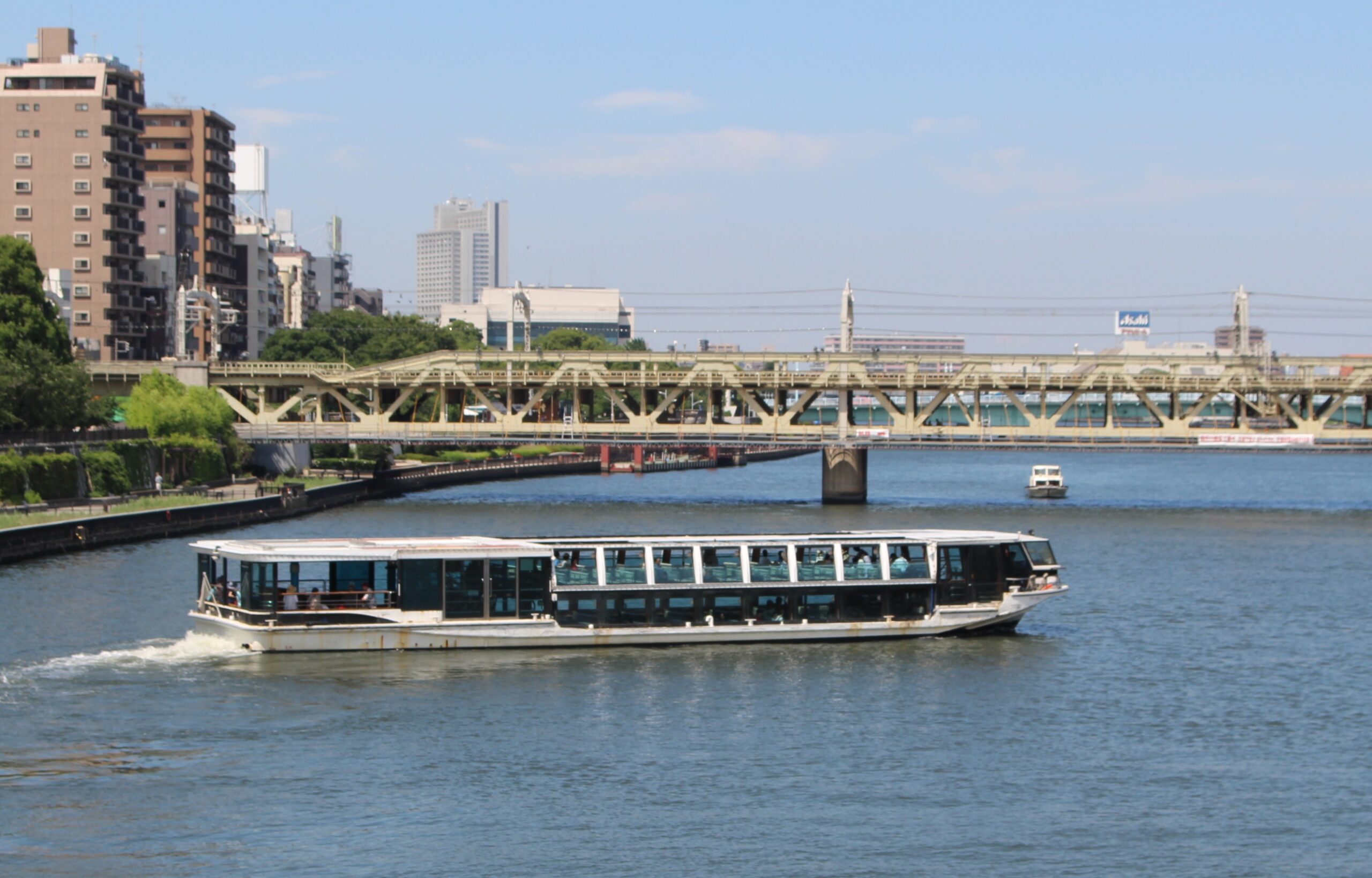 Futuristic boats
There are two truly unique boats: the Himiko and the Hotaluna, designed by Reiji Matsumoto, the manga creator of Space Battleship Yamato and Galaxy Express 999. These boats look cool.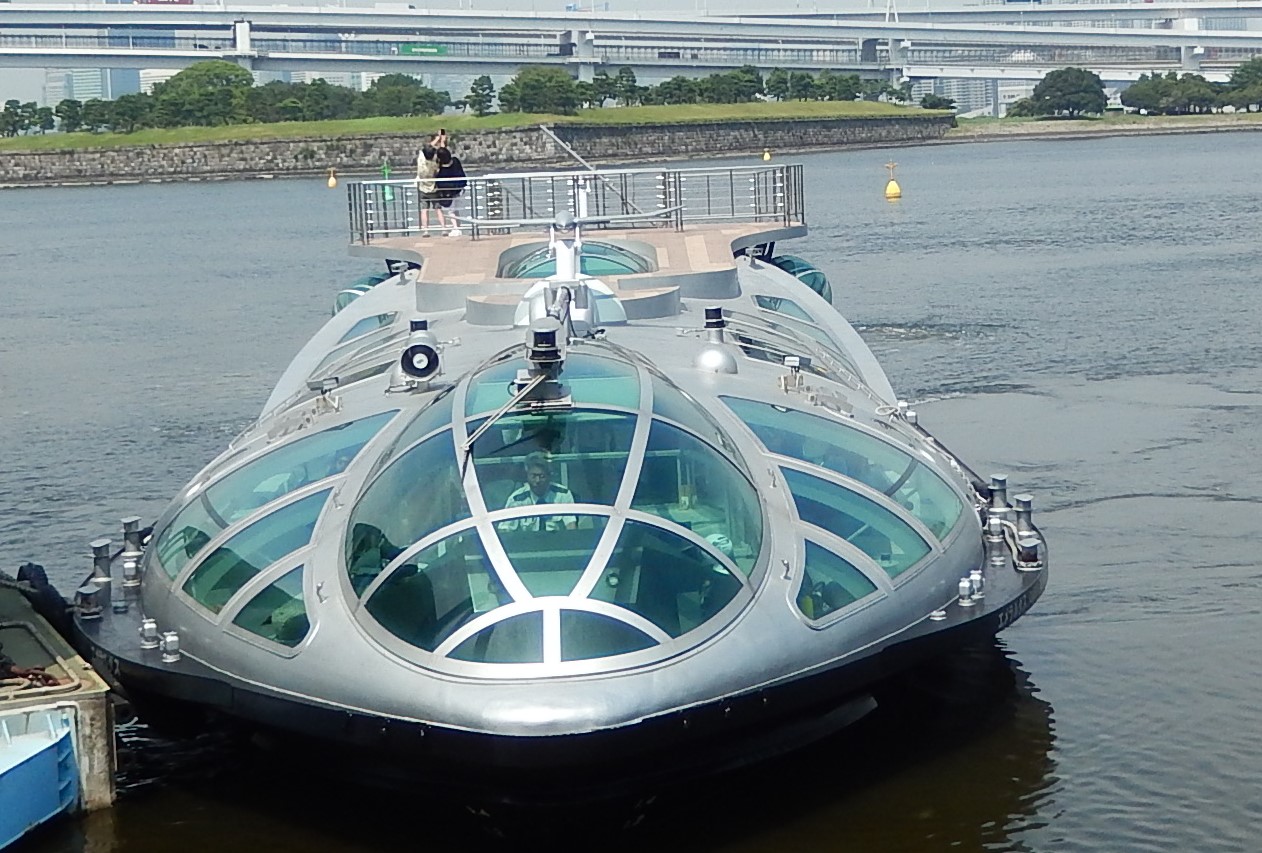 Sightseeing spots along the Sumida river
Most of the water buses connect sightseeing spots along the Sumida-river such as Asakusa, Odaiba and Hamarikyu gardens. It is interesting to see various buildings and facilities such as the Rainbow bridge and high-rise condominiums at Toyosu area.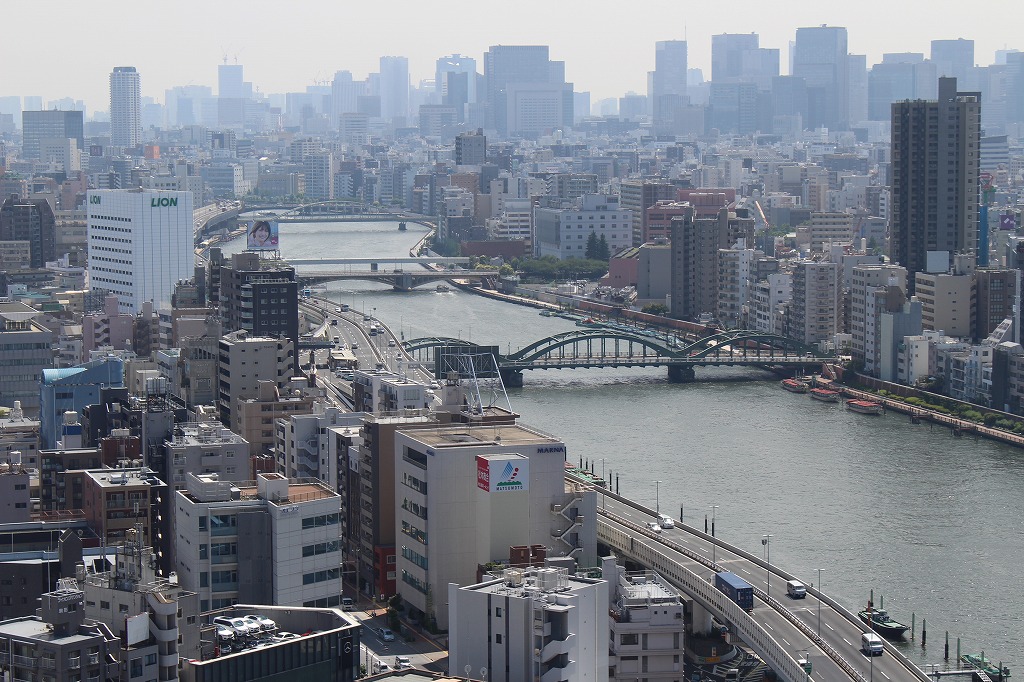 Map

Odaiba
Odaiba is an ultramodern area on Tokyo Bay. There are futuristic buildings including the Fuji television, shopping malls and array of entertainment options such as the Gundam statue.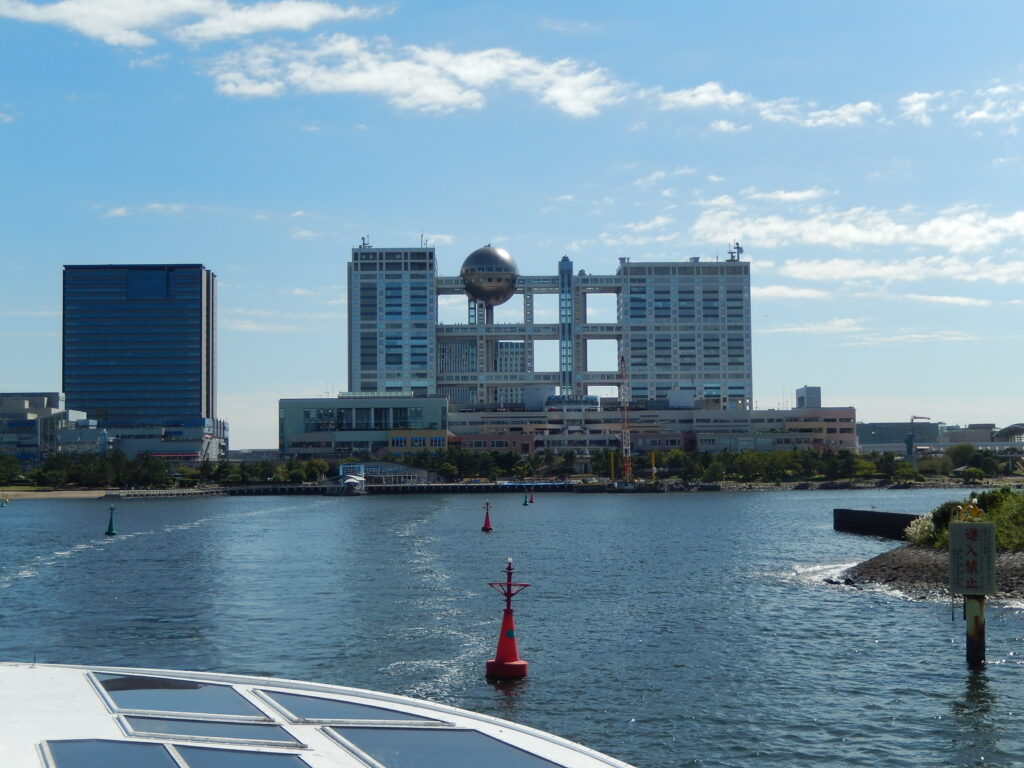 Map

Asakusa
Asakusa is a traditional district having old fashioned atmosphere. The Sensoji temple is the most popular and largest Buddhist temple in Tokyo.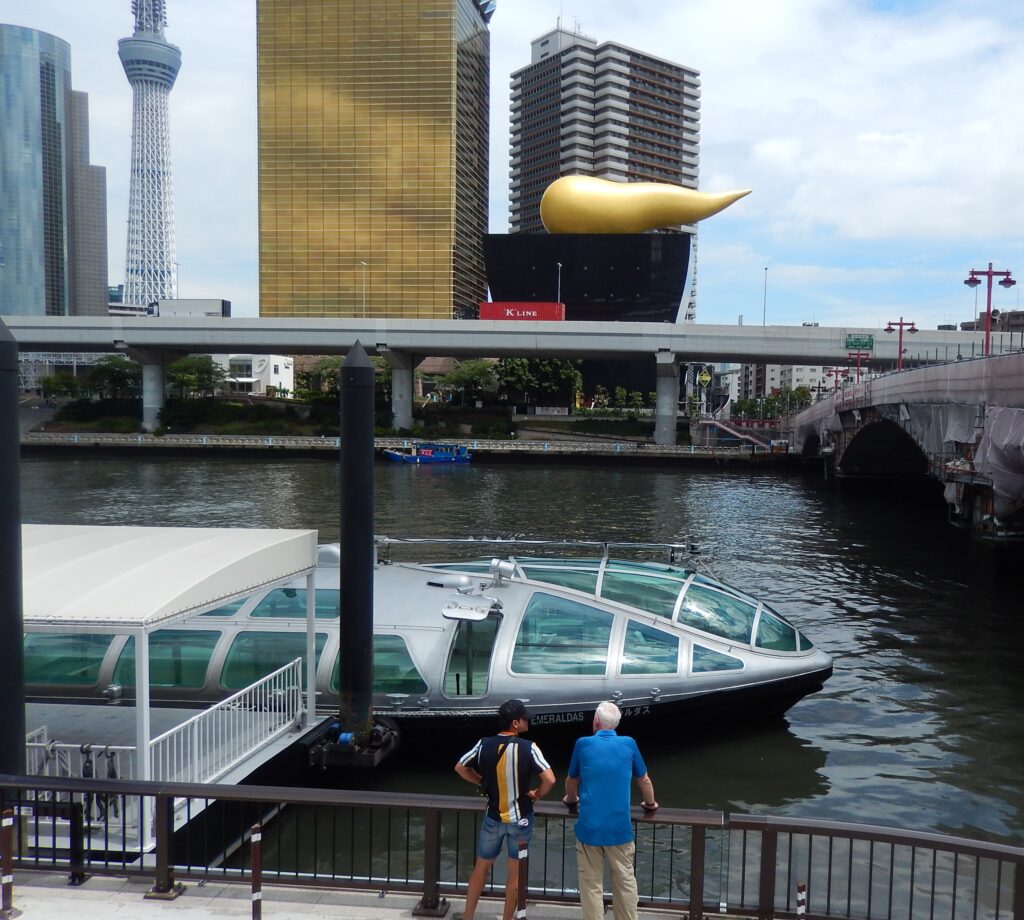 Map

Routes of the Sumida river cruise
There are some routes operated by river cruise companies. I recommend the followings:
(1) From Asakusa to Odaiba, about 1 hour, 1720 JPY, Himiko
(2) From Hamarikyu to Asakusa, about 50 min., 800 JPY
(3) From Odaiba to Asakusa, about 1 hour, 1720 JPY, Himiko
For detail, please look at the website of the cruise company.
Rerating tour
Modern and Old Tokyo with River Cruise (EDDY_134)
If you have any feedback to the author, please fill in the following: