Different Species of Sakura in Different Types of Gardens
This model plan is more than just enjoying Sakura viewing in Yokohama: the tour will take you to different types of places of a traditional Japanese garden, a Western garden, a forest park and others in Yokohama where different species of Sakura cherry tree family are growing.
Estimated Best Season for Sakura in Yokohama
Nature only knows but it is usually from late March throughout early April when the peak of popular Sakura cherry blossoms (Somei Yoshino, Oshima Zakura) can be observed in Yokohama. Even if your visit happened to be a little bit later than their peak, please do not get so worried because strolling in the gardens and parks are worth of it and there are other places where later bloomers like Yae Zakura can be viewed.
One-day Model Plan
09:30 Meet at JR Negishi Station (JK07) or agreed place in Tokyo/Yokohama area
Sankei-en Garden
Negishi Forest Park
Yamate District
Yokohama China Town
16:30 Ajourn at JR Ishikawacho Station (JK09) or agreed place in Tokyo/Yokohama area
Transportation: JR, subway, public bus. Besides, two rides on a taxi are recommended to save time (JPY 1800 estimated for the rides)
Visiting Places in the Model Plan
Sankeien Garden
Sankei-en Garden is a Japanese garden built across three valleys (Sankei) along the coast of Yokohama. A landmark structure is a tree-storied pagoda placed on the the top of a hill which commands the whole picture of the magnificent garden below.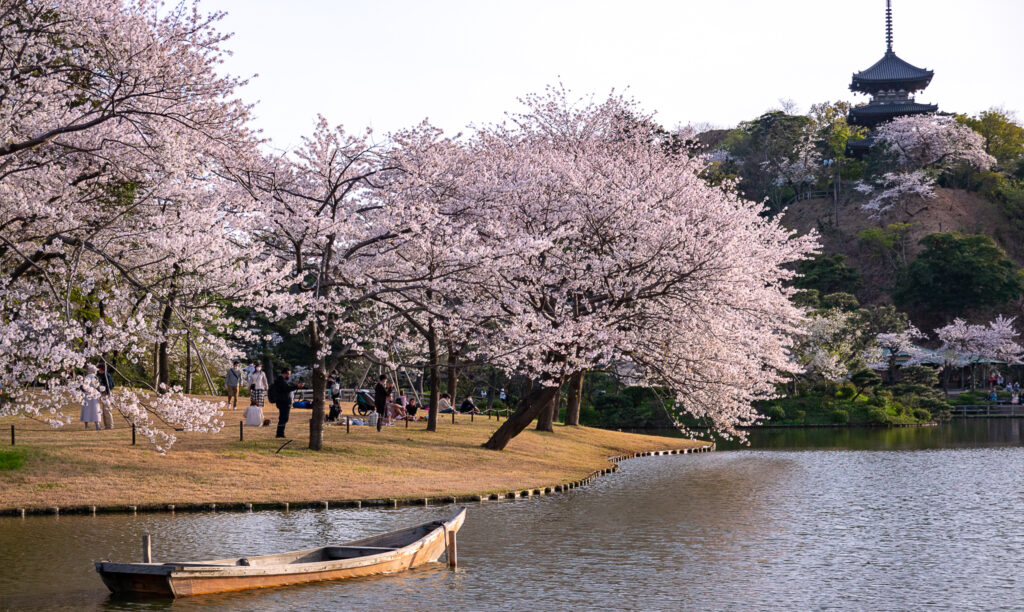 Negishi Forest Park
A lawn open space extends over a natural hill, whose center area has been preserved as "Sakura Yama" , a forest of pink blossoms of "Somei Yoshino". In addition, there grow huge "Oshima Zakura" trees whose blossoms are white (photo below right).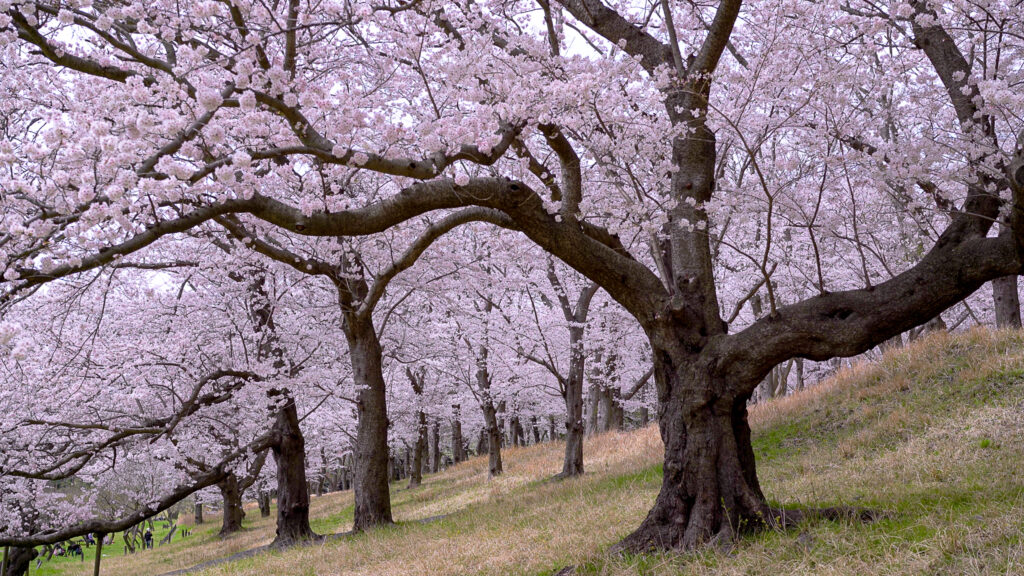 Yokohama Yamate Distrcit
Mountain Italy" or ITARIYA-YAMA is a park built on a property which used to be the Italian Consulate and it now features gardens where big Sakura (Oshima Zakura), Gingko (Icho), Metasequoia and other trees are growing around such historic architectures as "Bluff #18" and "Diplomat's House".
Short Video "A day under a cherry tree" (@ Bluff #18, Mountain Italy)
Sacred Heart Cathedral is the seat of the bishop of the Roman Catholic Diocese of Yokohama. The cathedral, commonly known as Yamate Catholic Church, is adorned with a big weeping Sakura cherry tree "Shidare Zakura" in the season.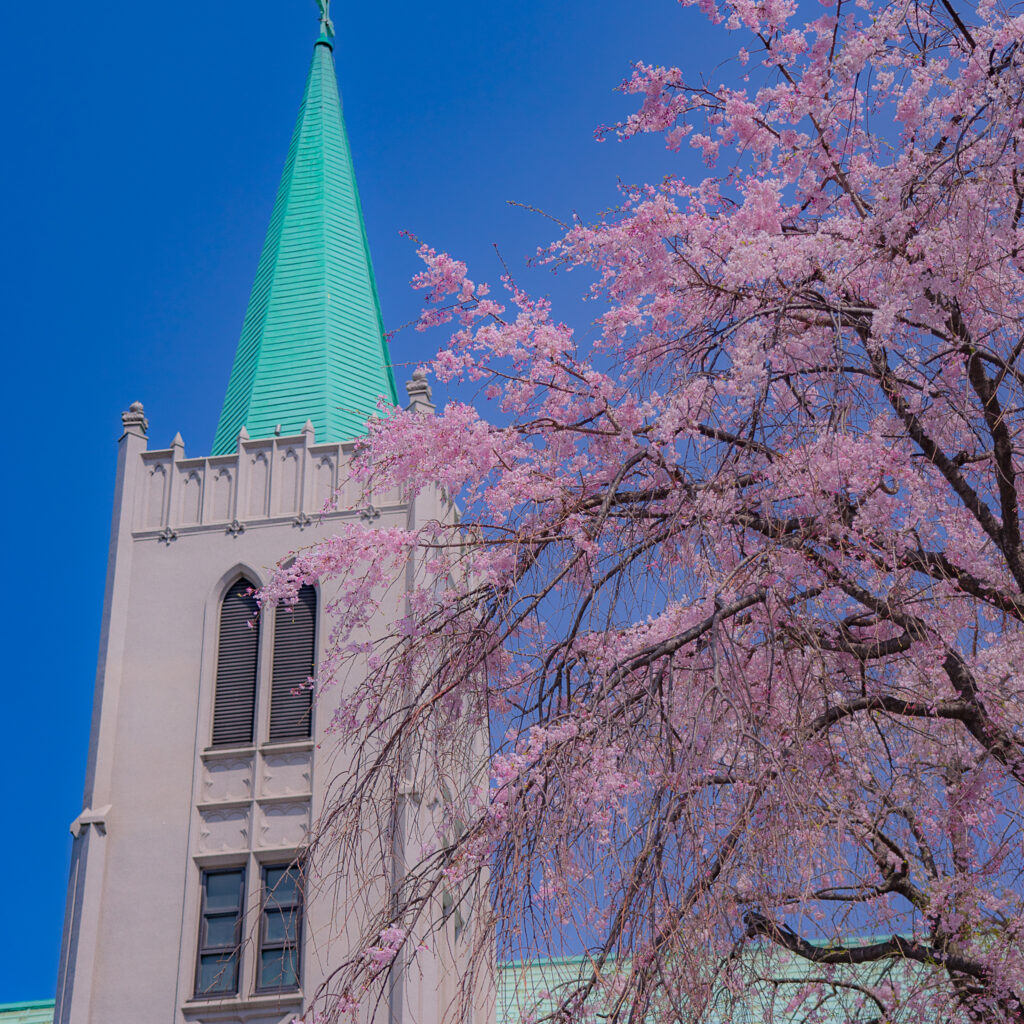 Yokohama China Town
There are more than 600 restaurants and shops in Yokohama China Town. A Japanese saying reads "Hana Yori Dango" which means flowers (Hana) is less important than foods (Dango). After viewing Sakura flowers, it should be the time for enjoying a food tour at Yokohama China Town.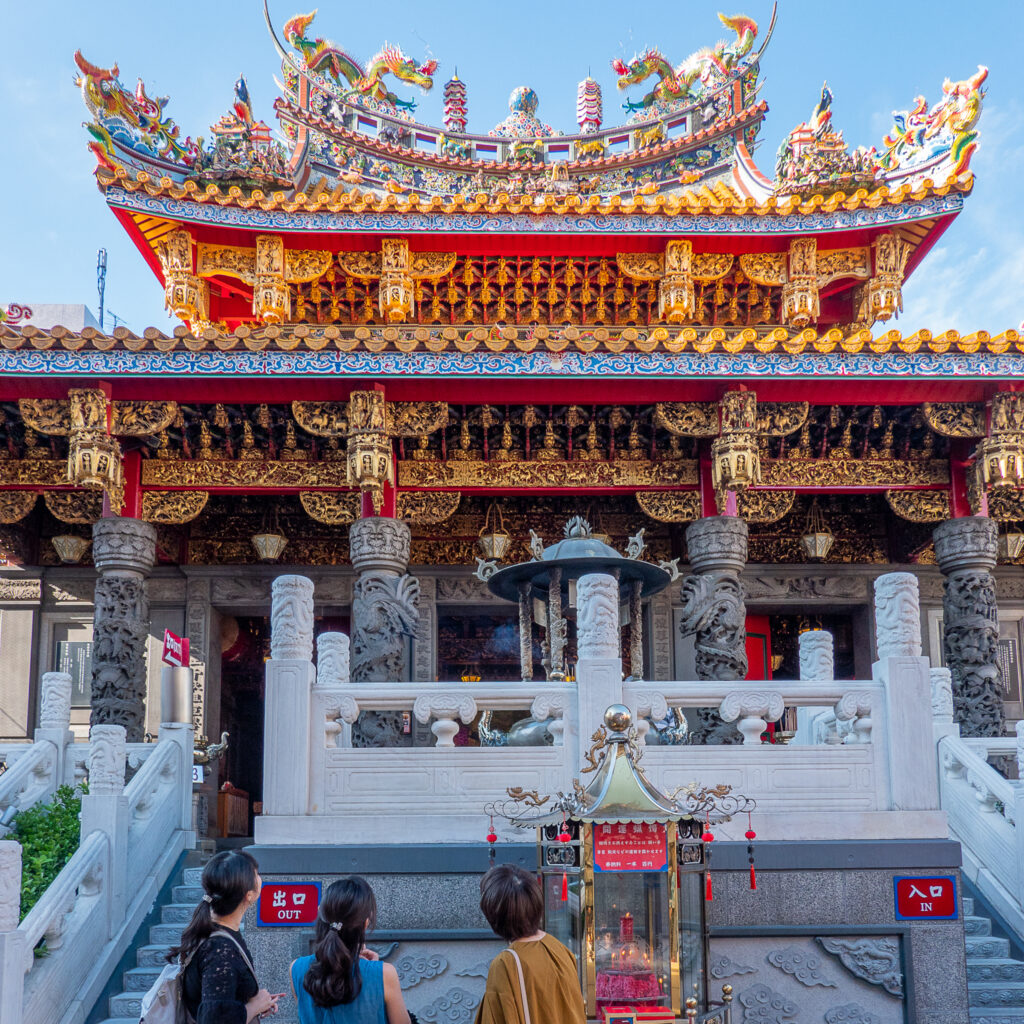 Important information about the guided tour
Language: English
Number of guests: up to 4 (if your group consists of more than 4, please consult with the guide)
Meeting place: Meet at JR Negishi Station (JK07) or agreed place in Tokyo/Yokohama area
Dismissing place: Ajourn at JR Ishikawacho Station (JK09) or agreed place in Tokyo/Yokohama area
Serving hours by the guide: 7 hours per day
Price
(~4 persons) 28,000 JPY per day
< Including >
7-hour Guiding fee (tax inclusive)
< Not including >
Transportation expenses during the guided tour (you and the guide)
Admission fee (you and the guide)
Lunch and tea break (you and the guide)
Contract Type: Custom-ordered
Before you apply for this guided tour, please read the following information.
Others:
(1) We walk several km in a day. Shoes which fit walking are strongly recommended.
(2) Even if it rains, the tour will be carried out. But, if it is a very heavy rain, itineraries will change through discussion for your consent.
(3) If you want to check availability of the guide, please click this for his calendar.
Guide: Jin Shibata
Do you have any question about the tour?
If you have any interest in the above tour or just a question, please fill in the following to start your dialogue with the guide (Jin Shibata). Thank you!