When is the best Sakura season in Kamakura ?
From late March to early April. Kamakura is a historical city originally founded as the seat of the 1st Shogunate in the 12th century. The city of Kamakura is full of Must-See places throughout all seasons but the city adorned with Sakura cherry blossoms should not be missed.
Great Buddha Statue in Kamakura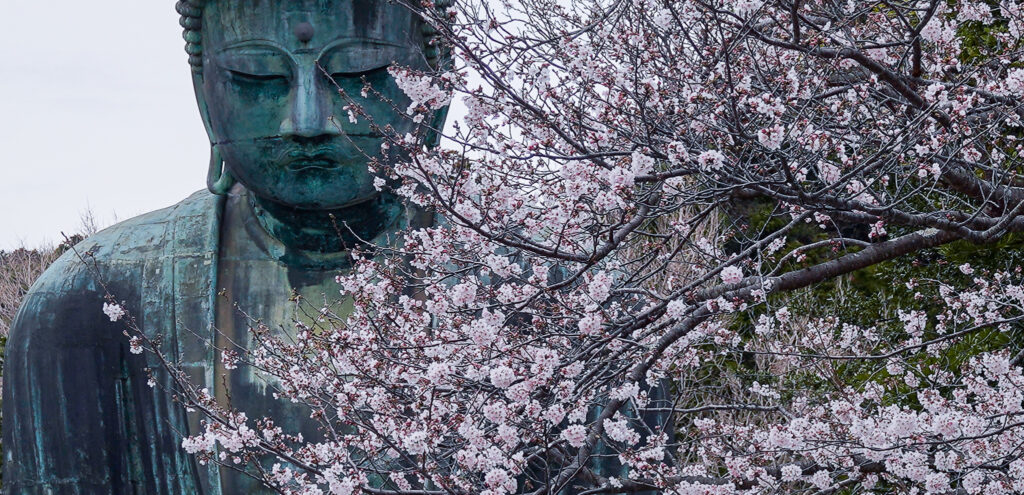 One-day Model Plan
The basic design of this tour is to put emphasis on viewing Sakura while visiting time-honored temples and shrines in the historical city.
09:00 Meet at JR Kita-Kamakura Station (not JR Kamakura Station)
Engaku-ji Temple
Kencho-ji Temple
Tsurugaoka Hachiman-gu Shrine
Kotoku-in Temple (Daibutsu, Great Buddha)
Hasedera Temple
16:00 Ajourn at JR Kamakura Station
Transportation: public bus, train & on foot
Temples &Shrines in the Model Plan
Engaku-ji Temple
Engakuji Temple is ranked 2nd among the Kamakura Five Great Zen Temples. It is not a single temple structure and actually is a Zen temple complex which consists of many structures such as the great San-mon Gate, the Buddha's Relic Hall as well as the Great Bell.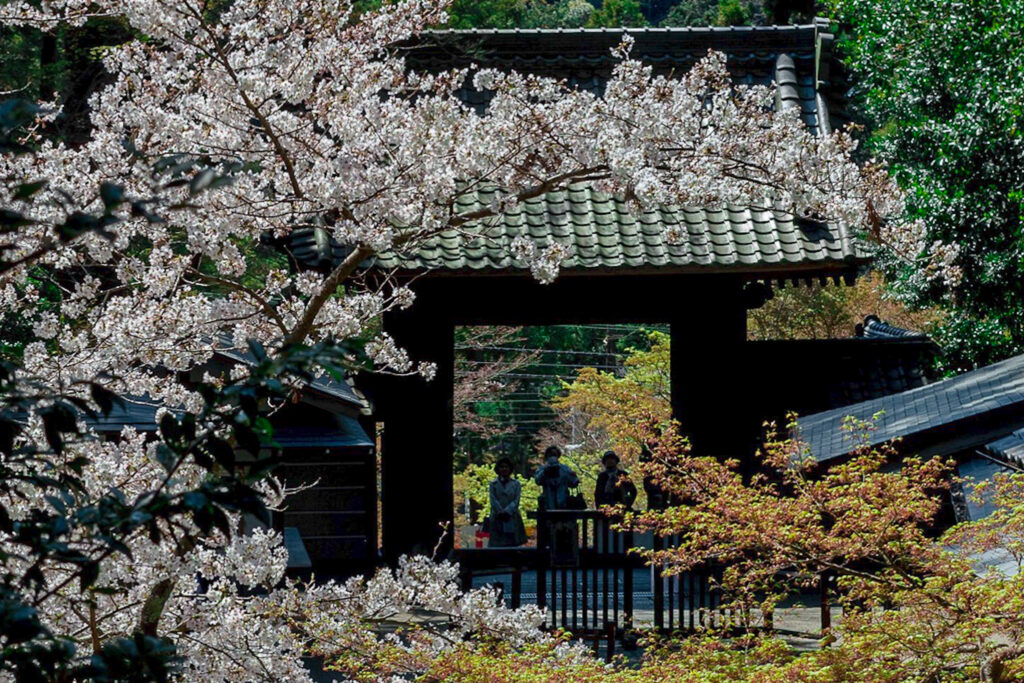 Kencho-ji Temple
Kenchoji Temple is ranked 1st among the Kamakura Five Great Zen Temples. It is the oldest Zen training monastery in Japan, back in the 14th century. Hansobo Shrine is situated over a hill on the temple's properties, commanding a great view of the main structures of the Kenchoji Temple complex as well as the Pacific Ocean (and Mt.Fuji, if it's fine).
One-Minute Video
Tsurugaoka Hachiman-gu Shrine
Tsurugaoka Hachimangu Shrine is the most important Shinto shrine in Kamukura. It was originally built in the 11th century. In 1191, the founder of the first Samurai government, Minamoto Yoritomo, moved it to the current location as a tutelary shrine, expecting to protect his government.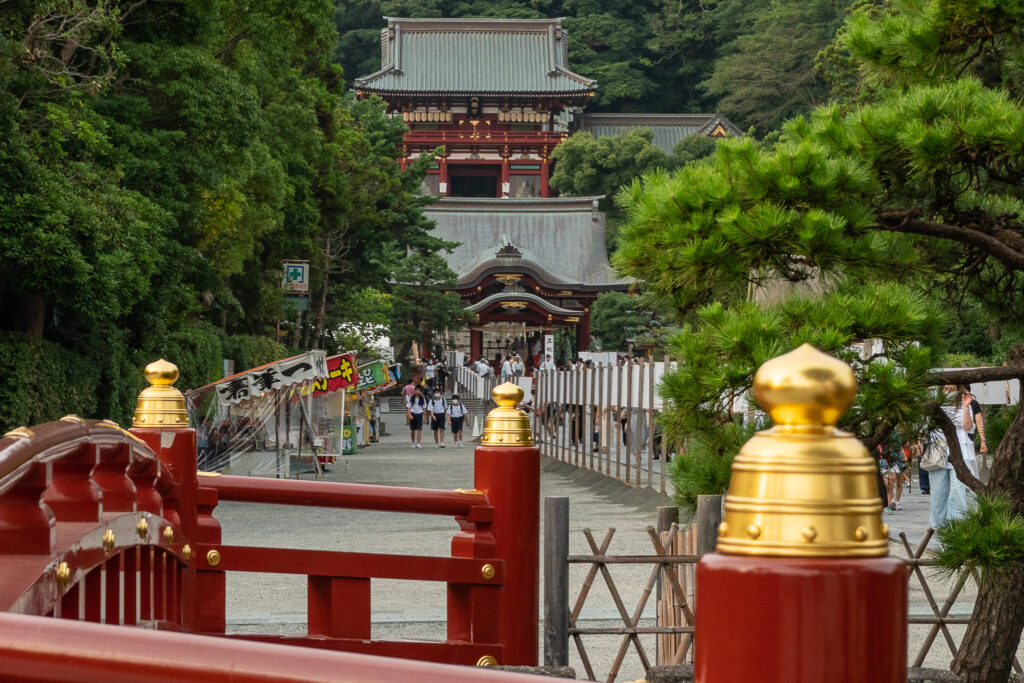 Kotokuin Temple (Great Buddha)
The original building which had housed the great Buddha was washed away by Tsunami. Since then, he is enduring a difficulty of being exposed to the weather but continues to ponder how to save people.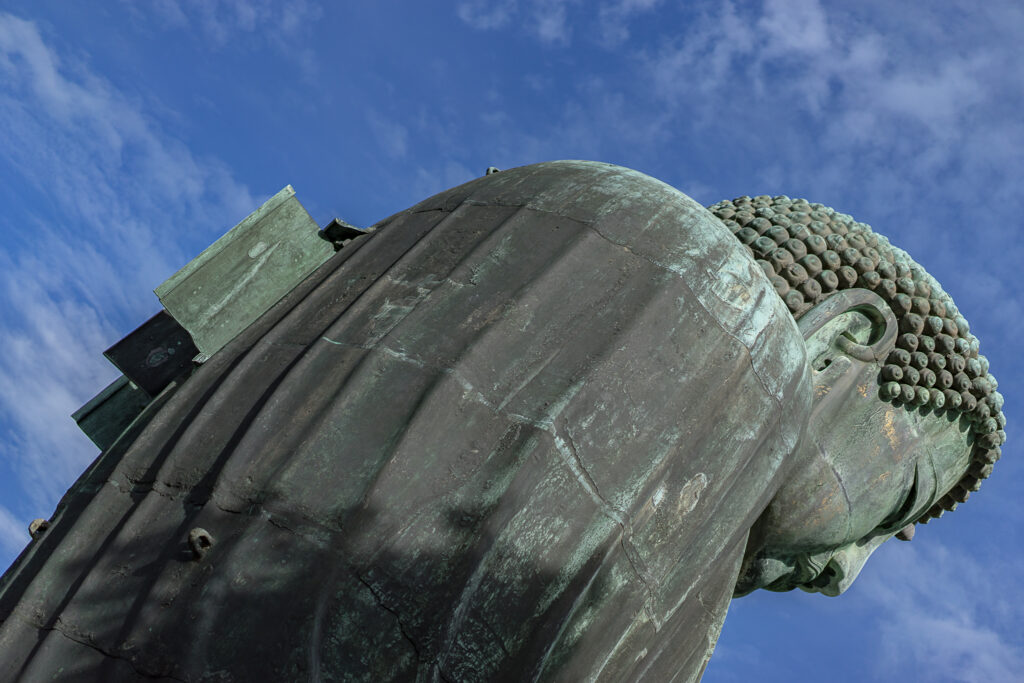 Hasedera Temple
Kannon Bodhisattva or Goddess of Mercy is the primary Buddhist divinity but the temple is full of Must-See places including a path commanding the ocean and a cave of engraved Buddhist statues.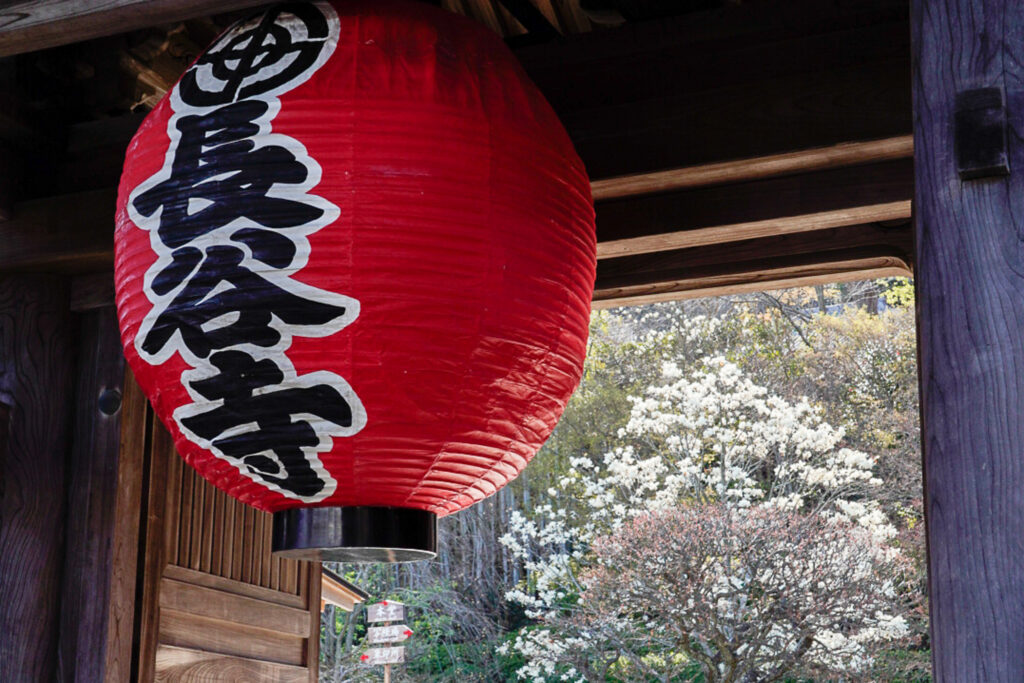 Important information about the guided tour
Language: English
Number of guests: up to 4 (if your group consists of more than 4, please consult with the guide)
Meeting place: JR Kita-kamakura Station (not JR Kamakura Station) or, agreed place in Tokyo/Yokohama area
Dismissing place: JR Kamakura Station
Serving hours by the guide: 7 hours per day
Price (~4 persons) 29,000 JPY (7-hour guiding. For an extra hour, 4,000 JPY per hour)
< Including >
7-hour Guiding fee (tax inclusive)
Guide's cost to travel between the meeting place (JR Kamakura Station) and his home (1,000 JPY)
< Not including >
Transportation expenses during the guided tour (you and the guide)
Admission fee (you and the guide)
Lunch and tea break (you and the guide)
If you want the guide to pick you up at your hotel, guide's public transportation costs to travel to the hotel and his extra hour (4,000 JPY in case of additional one hour) would be added depending on the hotel's location. Details will be discussed for the guest's consent.
Contract Type: Custom-ordered
Before you apply for this guided tour, please read the following information.
Others:
(1) We walk several km in a day. Shoes fit for walking are strongly recommended. Public transportation will be used as needed.
(2) If it rains heavily, itineraries may have to change through discussion for your consent.
(3) If you want to check availability of the guide, please click this for his calendar.
Guide: Jin Shibata
Do you have any question about the tour?
If you have any interest in the above tour or just a question, please fill in the following to start your dialogue with the guide (Jin Shibata). Thank you!