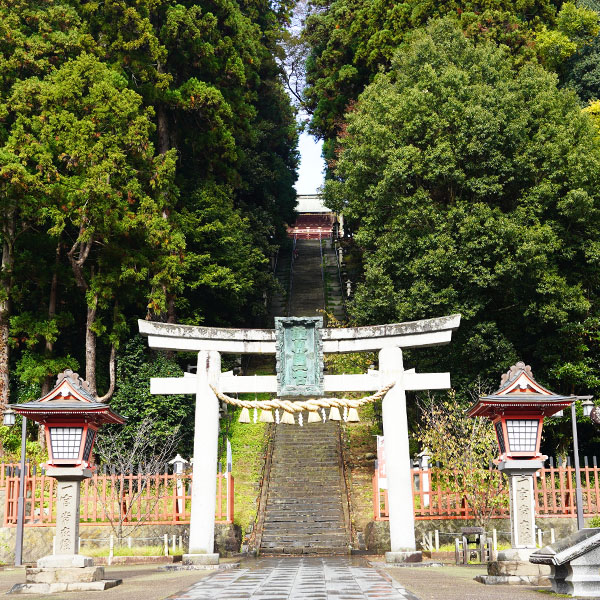 Overview
Shiogama City is situated in the center of Miyagi Prefecture, between Sendai City and Matsushima Town. Shiogama literally means "salt cauldron" in Japanese.
Shiogama City is a historic port town and the gate town of Shiogama Shrine, which has been worshiped by not only the common people but also the Imperial Court since ancient times.
The shrine is said to have originated when the god Shiotsuchi-no-oji, who led the two martial deities in conquering the Tohoku region, stayed here and taught the local people how to make salt.
Climbing the 202 stone steps called "Otokozaka" or the slope where a man climbs, meaning "the steeper of two uphill paths", is the fastest way to the worship hall of the shrine.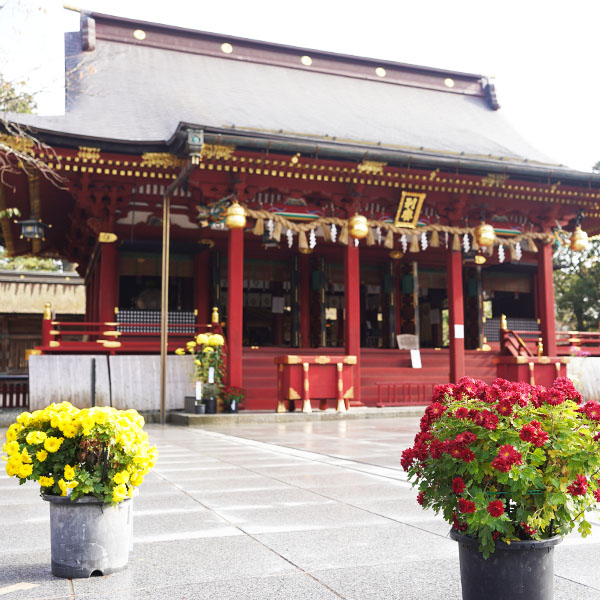 Worship Hall
In the precincts, 14 shrine buildings and 1 torii gate are designated as important cultural properties, and these shrine buildings were completed in early 18th century.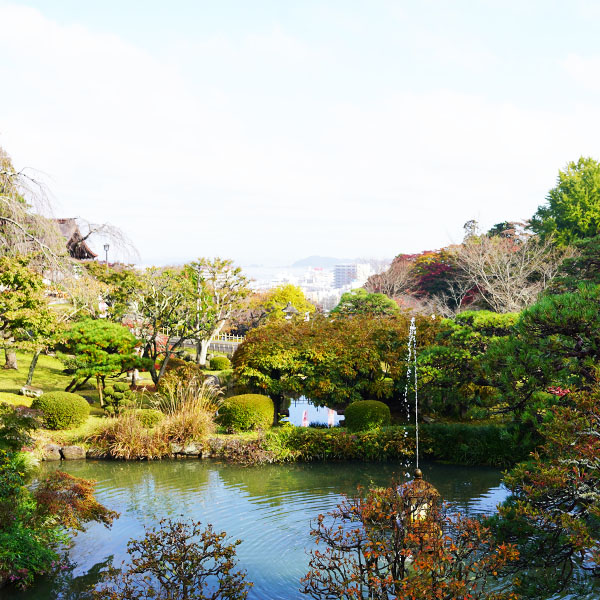 Shiwahiko Shrine
Officially, Shiwahiko Shrine has been enshrined in the same precinct with Shiogama Shrine since the Meiji period. How beautiful the view of Shiogama Port over the Japanese garden on the hill is!!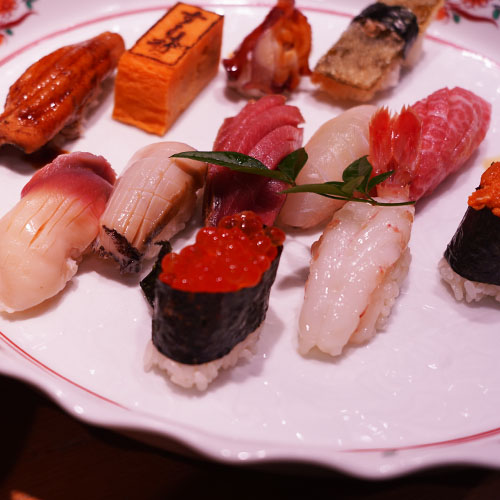 Sushi-Tetsu
Shiogama Port has a fish market that boasts one of the largest catches of tuna in Japan. I enjoyed lunch at Sushi-Tetsu, a sushi restaurant that is sure to be in the top 5 that locals choose.
As a goshuin collector, I visited the temple on Jul 22, 2020 and Nov 8, 2021.
goshuin
Shiogama Shrine offers very simple goshuin (left), but it is treated as a double-page spread to be received at the same time together with the goshuin of Shiwahiko Shrine (right). It cost me 500 JPY to receive one set.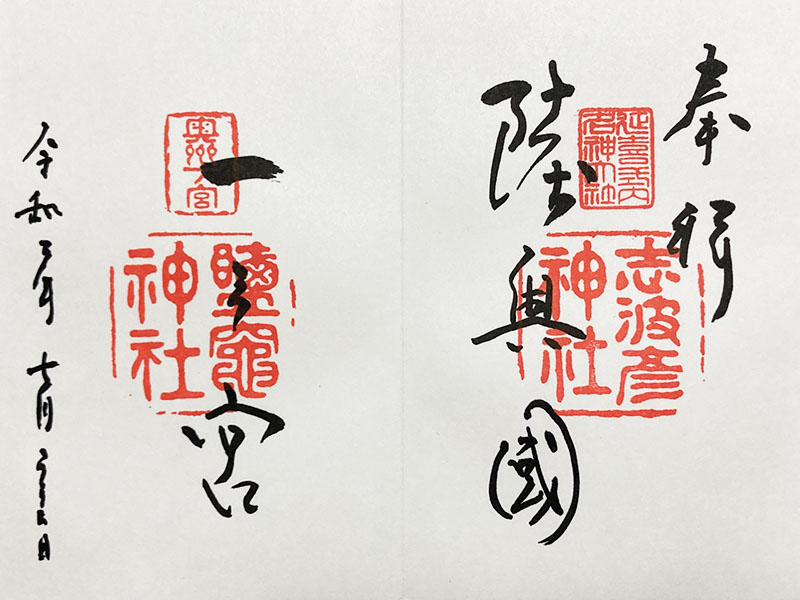 Basic information
Access
Senseki Line, 15 minute walk from JR Hon-Shiogama Station
Shrine Office
Open 9:00 am
Close 5:00 pm
Entrance Fee
Free
Relating Tours
If you have any feedback, please fill in the following form. Your message will be sent to the author of this article. Thank you for reading!!