The Izu peninsula is a great place to visit for those who like nature and onsen. It is located only one hour by Shinkansen or two hours by car from Tokyo. So, it has been one of popular sightseeing destinations. The followings are popular sightseeing spots I recommend.
1. Jogasaki
Jogasaki is a spectacular spot along eastern coastline of the Izu Peninsula. There is 48m high Kadowakizaki suspension bridge between cliffs near a lighthouse. It is thrilling to cross the bridge, but many people cross to see a wonderful view of Suruga Bay and cliffs.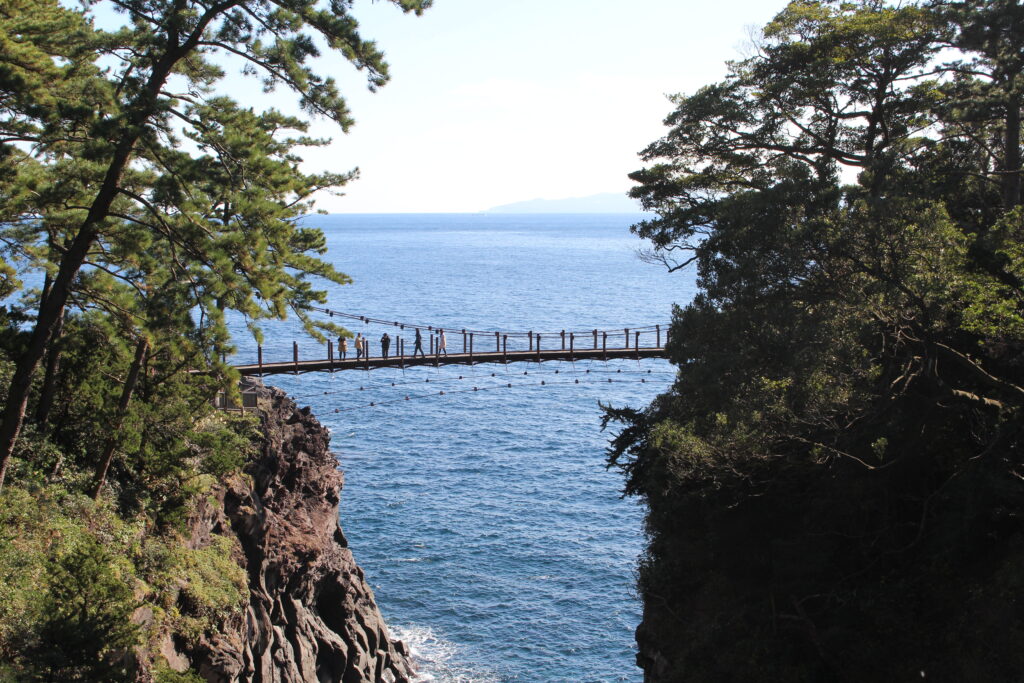 2. Ito Onsen
Ito Onsen is one of popular hot spring resorts, alongside Atami Onsen. There are indoor and open-air onsen in the area.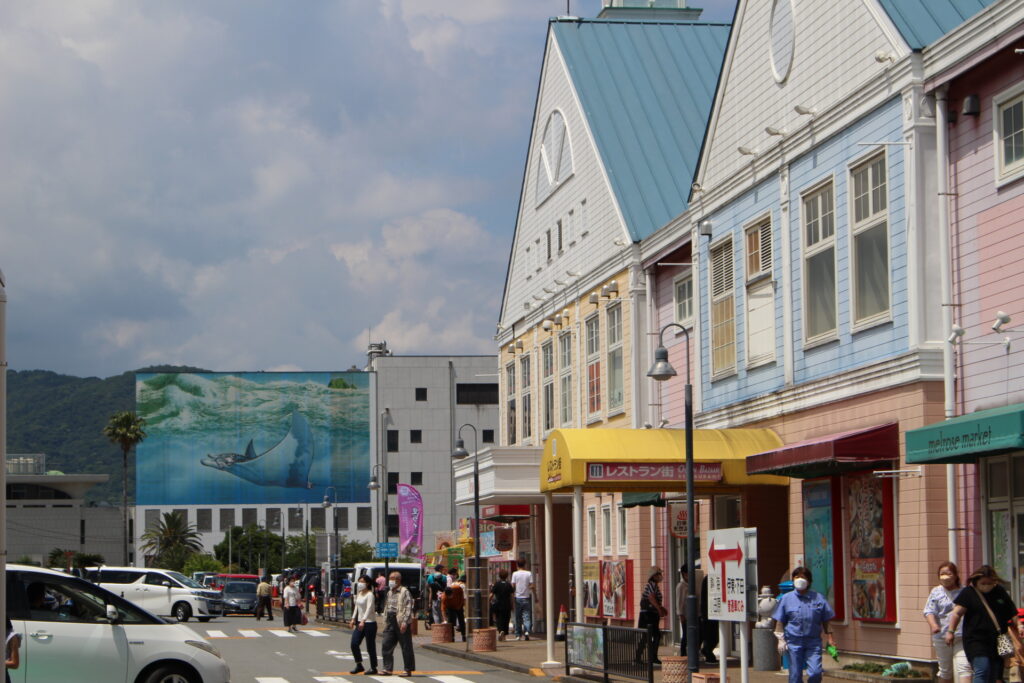 By the Ito port, there is a facility called "Michi-no-Eki Ito Marine Town ". Michi-no-Eki means a roadside station in Japanese. It is a large rest area along a normal road and offers showcasing the area with a delicious regional produce. There are many kinds of restaurants and shops selling especially fresh seafood. It also features a seaside onsen where you can enjoy aroma baths and large communal baths.
In Ito, there are two conical mountains, Mt. Omuro and Mt. Komuro. People can climb to the top of both mountains by chairlift. Mt. Omuro is 580 m tall, and Mt. Komuro is 321 m tall.
Panoramic views of Suruga Bay and Izu seven islands from both tops are fantastic.
3. Mishima and Mitohama
Mishima and Mitohama are popular spots in western Izu. Mishima is famous for pure water from Mt. Fuji. One of sightseeing spots is Mishima Skywalk. Mitohama is a small seaside town having a beautiful beach.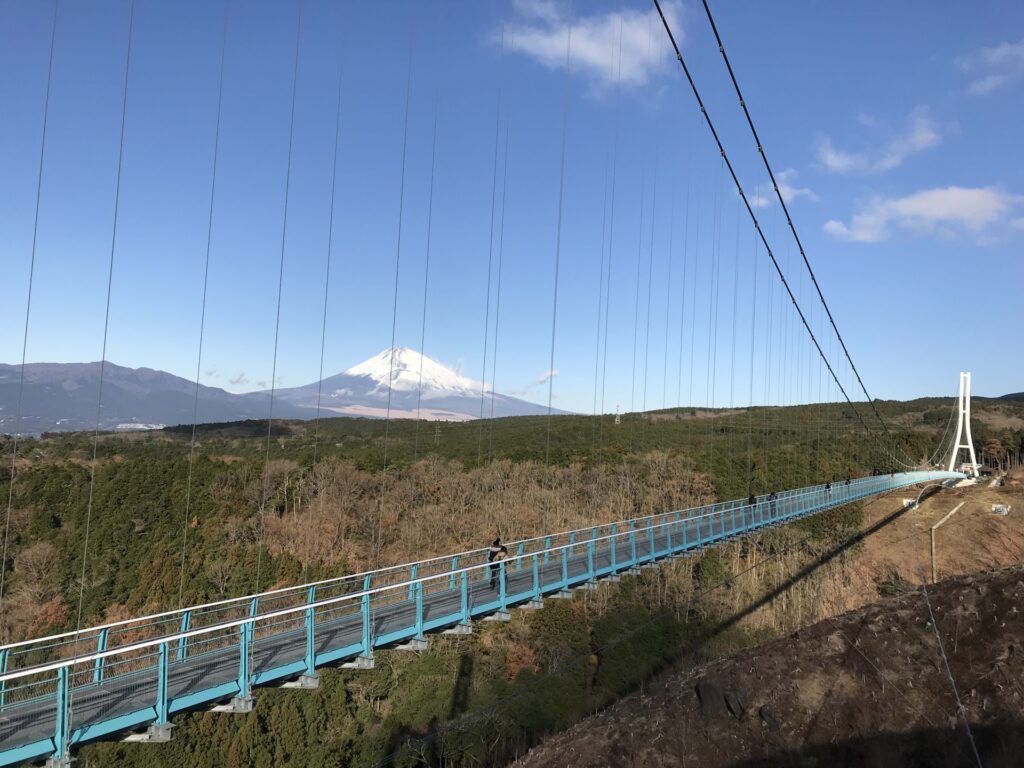 Mishima Skywalk is a suspension bridge that spans a valley on the southwestern rim of Mt. Hakone caldera in Mishima, Shizuoka. You can see panoramic views of Mt. Fuji and Suruga Bay. The bridge is about 400-meters and it is the longest footbridge in Japan. You can enjoy feeling of gliding in the are 70m above ground by a long zip slide.
In Mitohama there is a beautiful beach of 100m long. The view of Suruga Bay and the Awashima island from the beach is fantastic. You can enjoy cruising to see Mt. Fuji by the boat which start from the beach. Near the beach, there is an aquarium called Izu-Mito Sea Paradise. It is famous for bringing sea animals such as bottlenose dolphin, sea otter and seals. These animals will entertain you with fantastic shows.
4. Location
The Izu peninsula is located in Shizuoka prefecture about tow hours west by car from Tokyo.
5. Reference
(1) A pamphlet of the Michino-Eki Ito Marine town
(2) Izu sightseeing guide book
■ Contact
Please fill in the following form, if you want to feed back to the author "Eddy Murayama".